Loving sex doesn't make you a slut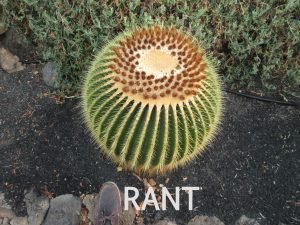 image credit: Isabelle Lauren
There is nothing wrong with loving sex. At all. Whether you are a man or a woman, no one should be shamed for loving sex. Having lots of sex doesn't make you a slut. Having lots of sex doesn't make women loose. Can we please stop with the slut shaming?
Double standard
Society holds men and women to different standards when it comes to sex. Men are praised for having a raging libido and having lots of partners. The toxic masculinity tells men that their conquests in the bedroom are all that counts. How many women have you scored? is not an uncommon question between men. Somehow society reveres men who have a lot of sex. Those men are successful and to be aspired to.
Women, on the other hand, are shamed when they have a lot of sexual partners. Slut, whore, loose woman are words flung at these women. Somehow a woman is seen as less "pure" when she has had sex with a lot of men. Female virginity is still seen as the greatest virtue in many countries and even in more "progressive" Western societies, being a virgin before marriage is still seen as an asset.
Cheating
The same double standard applies when it comes to cheating. When a man cheats, it is often glossed over, or worse: blamed on the woman. The man was "led astray" by a "homewrecker". Wives are expected to forgive their philandering husbands, take them back or stand by them in the case of public figures. Women, on the other hand, are not as easily forgiven when they cheat. In some countries they can face the death penalty, but even in our Western society, a woman who cheats on her husband is vilified and branded as a slut. Some men try to justify this by arguing that women are incapable of having casual sex and therefore it is worse when they cheat (as they are then necessarily in love with the man they cheated with?), but that is utter nonsense and another result of the toxic masculinity men grow up with.
Mixed messages
Society punishes women who embrace their sexuality and are sexually active. The ridiculous term loose woman is bandied about to warn women that their vaginas somehow become loose from having a lot of sex. As if the vagina isn't a miraculously stretchy channel which can push out a 10lbs baby and tighten back to its normal size. The idea of loose vaginas due to lots of sex is put forth also to instill in men a dislike for sexually active women, as tight vaginas are the pinnacle of perfection and purity. Utter rubbish used to subdue women's sexual appetites. We as women are taught that men like virgins and we are punished time and again if we dare express our love for sex.
BUT! Once you are married, women are expected to suddenly develop a overactive appetite for sex. Suddenly we have to be "available" for our husbands at all times, ready to meet his needs. If we still keep ourselves pure and don't want sex a lot, then we are all of a sudden "frigid" and our husbands can be excused for cheating on us. So society gives us mixed messages: before marriage we have to be pure and not have any sexual desires, but once married we need to be available for sex all the time.
Embrace your sexuality
Women, embrace your sexuality. We can not let society dictate how we should behave sexually. Our bodies are not only for the enjoyment of men and men cannot tell us what to do. Not that it is only men who do the slut shaming. Misogyny is engrained in society and both men and women have a skewed idea of how women should behave. There is nothing wrong with loving sex. Sex is amazing and we need to move to a world where men and women have equal agency over their bodies and sexuality. Stopping slut shaming is a good step towards putting an end to rape culture.
Check out some of my other feminist posts: