On the heels of International Women's Day, I want to announce and launch an incredibly exciting writing contest. This contest is a three-way partnership between the groups @SteemSTEM, @TheWritersBlock and the @SteemSugars. We are looking for great non-fiction content to educate and inspire young women to take up STEM (Science, Technology, Engineering and Math) as a career or interest.
The great thing about this contest is that you don't have to be a scientist to enter. You just need to write about a woman in science that may have influenced or impacted you in some way. Perhaps you work in a field or have a hobby that had a strong woman scientist who made a significant advance or contribution in that field.
As an amateur astronomer, you might think of Caroline Herschel or Maria Mitchell. Maybe you're a fan of Marie Curie and Irène Curie-Joliot. The only mother-daughter pair to have ever won Nobel prizes. There are many, many women in science that should be household names that should roll off your tongue like Stephen Hawking, Neil deGrasse Tyson or Richard Dawkins.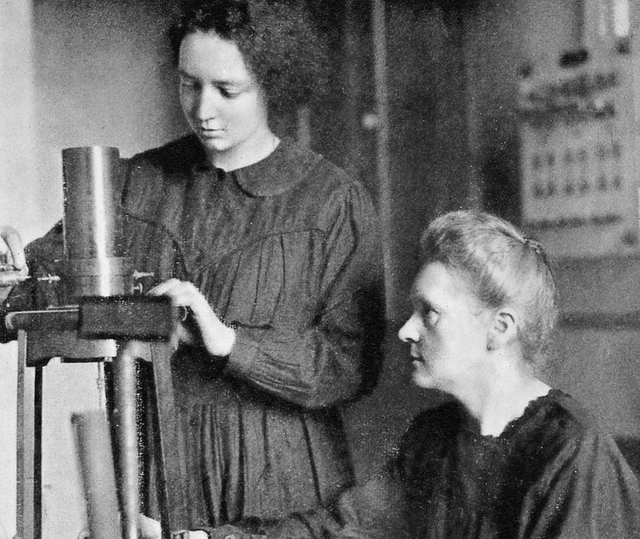 Irène Curie-Joliot and Marie Curie[1] - By Unknown, CC BY 4.0, https://commons.wikimedia.org/w/index.php?curid=32782285
Do they have to be famous? Nope. That's the point. Write about anyone, any woman that is, that has influenced your interest in STEM. Keep in mind that we don't want to get 50 entries on Marie Curie. There are many women in science that had major impacts on each of their fields. Hopefully, you have someone in mind that is unique. Educate us, make us aware.
Without further ado, and you have probably deduced by now, that the theme is:
Women in Science throughout History
We are looking to run several series for this contest. Each series will ask for authors to compose a non-fiction post on "Women in science." There will be multiple contests, each from a specific historical period.
The first series in the contest will be geared towards "Women in Science" prior to the 19th century. The second contest will follow looking for non-fiction posts on "Women in Science" from the early modern era of the 1800's through to 1950. The third will be from the 1950's to 2000 and the fourth will be emerging or up and coming "Women in Science."
By the end of the four "Women in Science" contests we are hoping that there will be a very large compendium and showcase of the accomplishments women have made to the scientific world and to STEM.
What do you mean by a non-fiction piece?
Glad you asked. We will be looking for a post that is factual and based on the scientist you are writing about. It needs to be annotated and properly cited. If you use images be sure they are properly attributed as well as quotes or content sources for materials. Obviously no plagiarism, that goes without saying.
The Writers' Block has a non-fiction writing workshop and would be thrilled if you would like to join, especially if you are looking to up your writing game. The Writers' Block has several workshops and is a community of writers from all sorts of disciplines and located around the globe. Visit @TheWritersBlock discord server and let the fabulous greeters know you are in from the "Women in Science" contest. Hang around a bit and chat.
How does the judging work?
The awesome folks at @SteemSTEM will be judging the contest entries and selecting the winners for the current era of each contest series. It will of course be judged using a very scientific process (wink, wink) and based on a finely honed secret rubric. Alright, maybe not a secret rubric, but here's what the judges will be looking for in the posts:
Organization: Introduction, approach, conclusion
Creativity: Use of images, variety of materials, eye catching, headings or subheadings, entertaining
Clarity: Legible formatting / spacing, contrast between components, grammar, spelling
Subject Matter: General or detailed, presents factual information
Contribution: Textbook, wiki, website or research and properly cited
Information: Inclusion of supporting material: Graphs, tables, equations, pictures, schematics, text structures, etc.
Conclusions: Definitive, follow from introduction, ties post together
Applicability: Correct era, scientific field, followed contest rules, no plagiarism, etc.
What are the rules to enter the contest?
Upvote this post
(SBD post earn out proceeds will be split 20% to the prize pool reward, 20% to support the next contest and 60%/3 to TWB, SteemSTEM and StemSugars accounts of their choice)
Post Length must be between 500-1500 words.
The post will be judged in English.
Post a link to your entry in the comments below.
Include the tag #womeninscience in your post tags.
It's not required but a resteem of the post would certainly be appreciated. We want to spread word of the contest far and wide.
The Prize Pool - 50 SBD!!!
For the first round I will be initializing the prize pool reward with 15 SBD. The wonderful women of Steem, the @SteemSugars, have added in 35 SBD just to kick it off. Hopefully the prize pool will grow by adding 20% of the post payout, so be sure to upvote.
1st place: 50% of the prize pool
2nd place: 30% of the prize pool
3rd place: 20% of the prize pool
Prizes to be paid on the post earn out and at the conclusion of judging.
Women in Science Contest Series #1 -- is now OPEN -- Write a non-fiction piece on a Woman in Science from the period prior to the 19th century.
Let the writing begin!
You have seven days to get your post completed and submitted to the comments. Contest will close noon (EDT) on the March 19th.
Thank you from #SteemSTEM, #TheWritersBlock and the #SteemSugars
---
About SteemSugars
#Steemsugars is a lovely community created by @meanmommy33, with the purpose of bringing more female presence onto Steemit and into Crypto. Anyone is welcome (especially if you share the sentiment), click the banner to join.

---
About The Writers' Block
Are you a writer or keen to learn? Do you wish to join a community of like-minded individuals who can help hone your writing skills in the fields of fiction, non-fiction, poetry, or songwriting? Would you like to join? Please come visit us at The Writers Block Discord, and join in on the conversations about writing. At @thewritersblock we focus on writing and use a peer-review process to help everyone grow in often unexpected ways.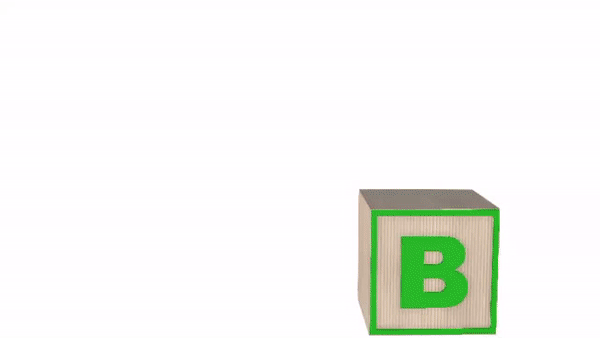 ---
About SteemSTEM
The SteemSTEM team has been working for over one year now to promote well written/informative Science Technology Engineering and Mathematics postings on Steemit. The project (@steemstem) seeks to build a community of science and technology lovers on Steemit and aid in nurturing the growth of blogs that will make Steem a go-to source for science/tech information, news, and just generally fascinating content.
To learn more about the project please join us on discord. We are always looking for people who want to help in our quest to increase the quality of STEM (and health) posts on our rapidly growing platform!

---