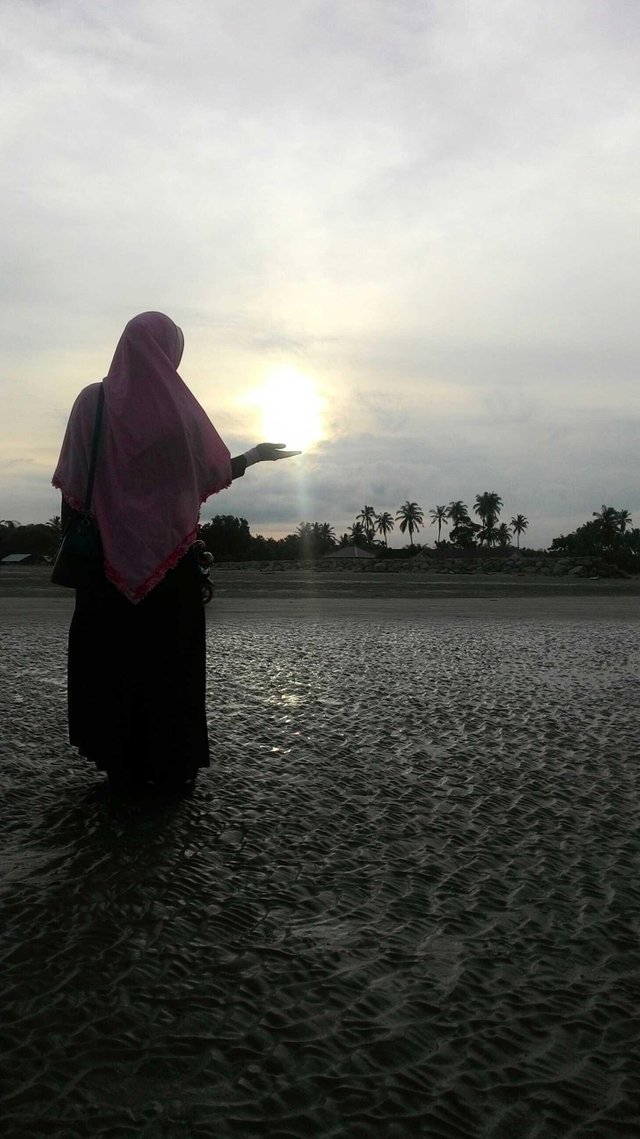 English
Afternoon friday as usual I went to the recitation hall located around where I live. Today's discussion is so interesting to me and I want to share it.
In the kitab of Al-yawakit wal Jawahir there is one narration: that the prophet Ibrahim (as) complained to Allah about the harsh attitude of his wife Siti Sarah. Then Allah sends revelation to the prophet Abraham: "O my beloved Ibrahim that verily I make woman from a crooked rib".
As we have seen, the prophet Ibrahim has two wives. After he married his first wife Siti Sarah for many years has not been in child's gift.
So Siti Sarah asked the prophet Ibrahim to marry again in order to have offspring.
Then married the prophet Ibrahim with a black female slave named Siti Hajar. Not long after the prophet Ibrahim as married to Siti Hajar, Siti Hajar also contains. This made Siti Sarah feel jealous that she sent the prophet Ibrahim to bring Siti Hajar to the forest.
Keep in mind, the harsh nature of Siti Sarah is not a sin. However, God made the wisdom behind it. With Siti Hajar brought to the forest, the forest became one of the places to perform the pilgrimage is to spend the night in the mina, just as the Muslims are doing to this day.
From the above narration it is explained that the woman God created from the crooked rib of a man. So how can one fix a crooked rib, other than break it.
Then how a man in the face of the harsh nature of his wife. The trick is with patience. Gradually nasehati gently gradually will be straight and the relationship will last. Will not be able to straighten bone straightened, if forced then it will break and cause a fight. But it is different if women are hard on things that are forbidden by religion. If that is the case, then it should be straightened out that bent. The man has a great responsibility before his God in accounting for the contents of his home that is wife and children.
It is true that women are created from crooked ribs. So if anyone wants to straighten it perfectly, then he will just break it. So accept the crookedness of a wife with patience to gain happiness in the home. Because basically, the crooked ribs will not be perfectly straightened out.
Indonesia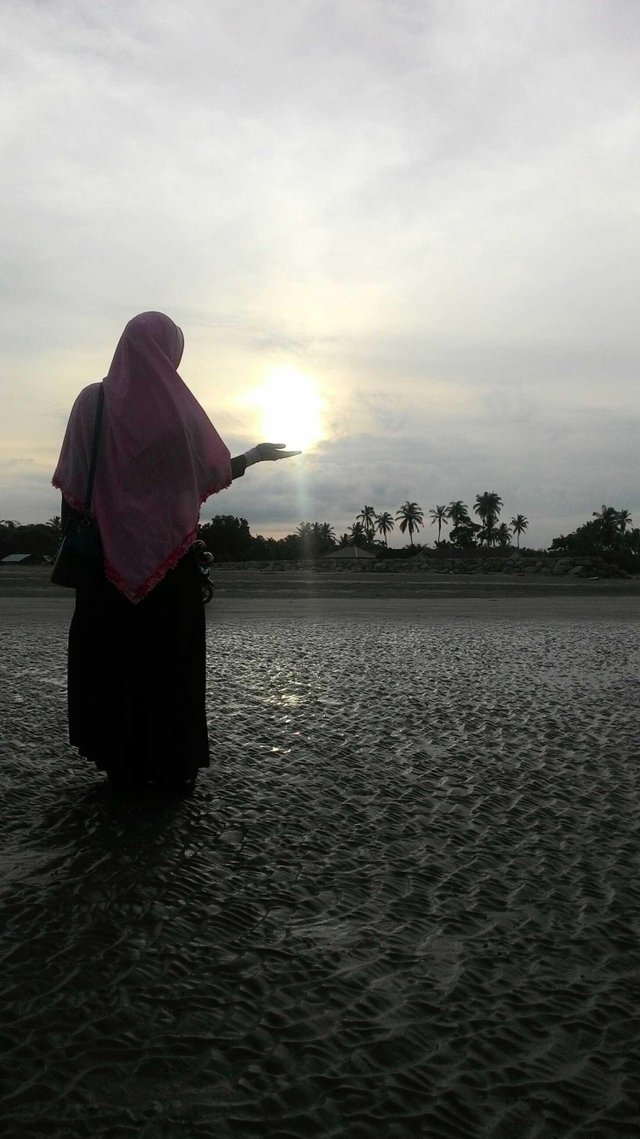 Siang hari jumat seperti biasa saya ke balai pengajian yang terdapat di sekitar tempat saya tinggal. Pembahasan hari ini begitu menarik bagi saya dan saya ingin membaginya.
Dalam kitab Al-yawakit wal Jawahir terdapat satu riwayat : bahwasanya nabi Ibrahim as mengadu kepada Allah tentang sikap keras dari istrinya Siti Sarah. Lalu Allah menurunkan wahyu Kepada nabi Ibrahim as : "hai kekasihku Ibrahim bahwa sesungguhnya Aku menjadikan perempuan dari pada tulang rusuk yang bengkok".
Seperti yang telah kita ketahui, bahwasanya nabi Ibrahim as memiliki dua orang istri. Setelah beliau menikah dengan istri pertamanya Siti Sarah bertahun- tahun lamanya belum di anugrahi anak.
Maka Siti Sarah meminta nabi Ibrahim as untuk menikah lagi agar mempunyai keturunan.
Kemudian menikahlah nabi Ibrahim dengan seorang budak wanita berkulit hitam bernama Siti Hajar. Tidak lama setelah nabi Ibrahim as menikah dengan Siti Hajar, Siti Hajar pun mengandung. Hal ini membuat Siti Sarah merasa cemburu sehingga menyuruh nabi Ibrahim as untuk membawa Siti Hajar ke hutan.
Perlu diketahui,sifat keras dari Siti Sarah bukanlah suatu dosa. Akan tetapi Allah menjadikan hikmah dibalik itu.Dengan di bawanya Siti Hajar ke hutan, hutan tersebut menjadi salah satu tempat untuk melaksanakan wajib haji yaitu bermalam di mina, seperti yang umat islam laksanakan sampai saat ini.
Dari riwayat di atas dijelaskan bahwasanya perempuan itu Allah ciptakan dari tulang rusuk laki- laki yang bengkok. Maka bagaimana bisa seorang dapat membetulkan tulang rusuk yang bengkok, selain mematahkannya.
Lalu bagaimana seorang lelaki dalam menghadapi sifat keras istrinya. Caranya adalah dengan kesabaran. Pelan- pelan nasehati dengan lembut lambat laun akan lurus dan hubungan akan langgeng. Tidak akan bisa tulang bengkok itu diluruskan seketika,kalau dipaksakan maka akan patah dan menimbulkan pertengkaran. Tetapi lain halnya jika perempuan tersebut keras dalam hal yang dilarang oleh agama. Jika demikian halnya,maka harus tetap diluruskan yang bengkok tersebut. Lelaki memiliki tanggung jawab yang besar di hadapan Allah nya dalam mempertanggungjwabkan isi rumahnya yaitu istri dan anak- anak.
Memang benar wanita diciptakan dari tulang rusuk yang bengkok. Maka jika ada yang ingin meluruskannya secara lurus sempurna ,maka ia hanya akan mematahkannya. Jadi terimalah kebengkokan yang terdapat pada seorang istri dengan kesabaran agar mendapat kebahagian dalam rumah tangga. Karena pada dasarnya, tulang rusuk yang bengkok tidak akan bisa diluruskan dengan sempurna.