When building a strong foundation for your wardrobe, it's important to pick items that will create outfit options.
This trench dress by FashVerse would be a perfect spring wardrobe essential. This dress is considered transitional dressing, meaning you can wear it all year long. Once the cooler weather arrives, layer with a turtleneck, long sleeve fitted shirt or a crisp button-down. Outfit options are endless.
Why this dress??
Every woman should have at least one workhorse dress in her wardrobe. What do we mean by workhorse? Well, it's your go-to piece in your closet you can depend on. It will take you to any destination. For example, you can wear this trench dress with a nude heel and beautiful statement earrings. The perfect outfit for a bridal or baby shower! But then easily pair with a tailored blazer, black pumps and head to the office.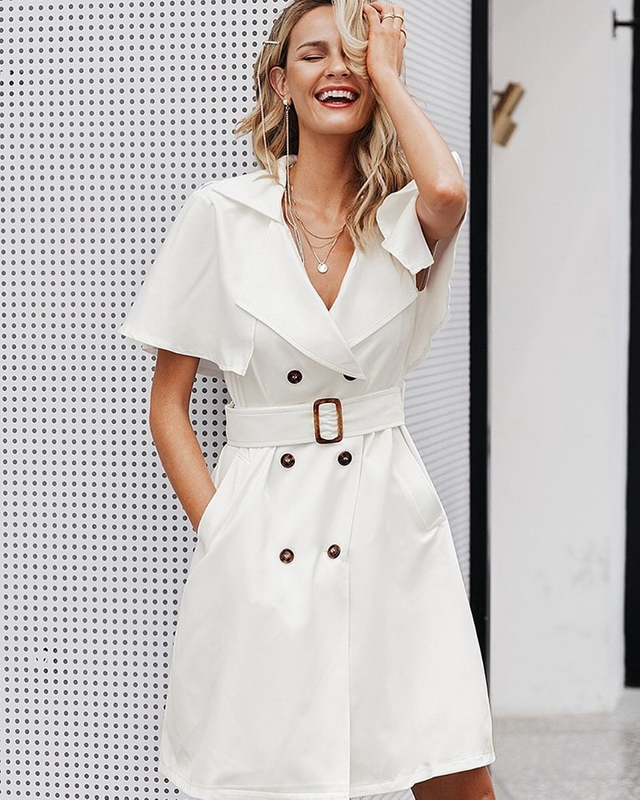 7 days of style tip
Replace the fabric belt with an actual belt. Depending on the shoe you go with, you could go with neutrals such as black, tan, or add animal prints such as leopard or snakeskin. To give you an idea ✌🏼
Comment what you think 😎