@dantheman why are you voting for witnesses? 
The witnesses you have chosen to vote for look very similar to the current witnesses for BTS.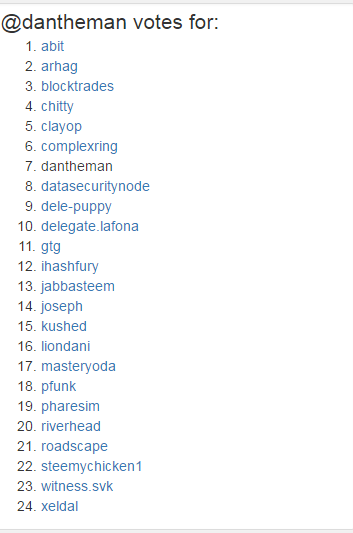 Also, why does @ned not vote for witnesses if you vote on both of your accounts?

------ EDIT --------- You can see the BTS witness list with the link below, feel free to compare the two, you will notice they are almost identical to the steemit witness list.
http://cryptofresh.com/witnesses