xsorbik is now running as a witness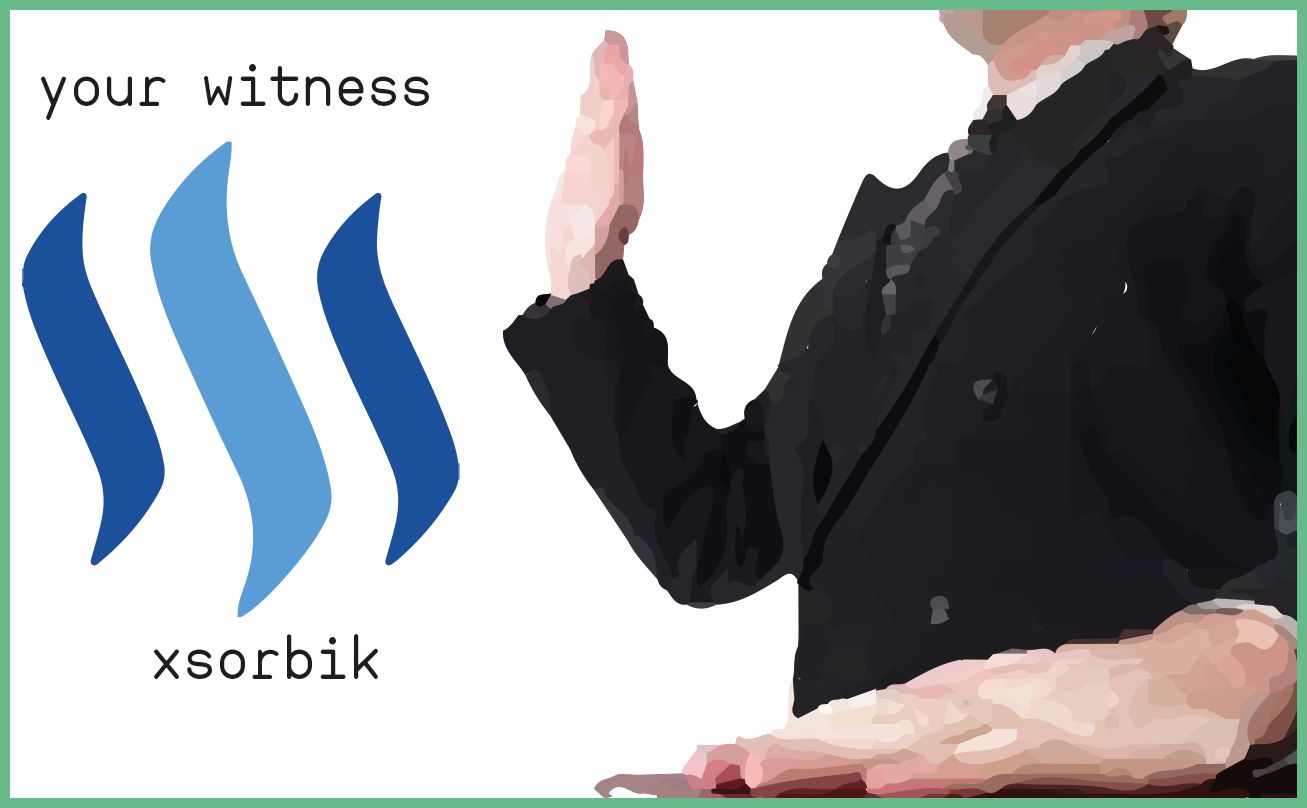 Hi Steemians!
Happy to run a witness node out of my own pockets and to support the Steem network and help it's growth.
Witnesses are paid in (SteemPower), that means its a future pay, in return they have to be available almost 24/7 to perform their task. I will make certain the node runs smoothly 24/7 and that a up-to-date price feed is published. As I have trust in Steem I am comfortable with these terms. If you feel that I am doing well to ensure this lovely community thrives further, please do vote me as a witness!
EVERY VOTE COUNTS!
Thank you!
---
SPECS:
CPU: ten cores
Intel® Xeon® E5-2630v4
50 GB RAM
1200 GB SSD
1 Gbit/s port
---
vote for @xsorbik as a witness
Jump to: https://steemit.com/~witnesses -> scroll down and action ->