Witness report No. 1
Hi all! The @steemit-market account has been a witness for two months now.
I have to say, it's a huge journey for me. How much is learnt! How many mistakes have found their solutions! I can't tell you the joy I felt after another step was overcome!
Today is the 6th of April and I have decided that I have to write witness reports, especially as work is being done every day. Every day @alexmove.witness and I are working on technical issues, working on promotion and discussing plans and results achieved.
Of the best news, I can say that we are working on getting the steem-market.com website up and running. At first it was a question of paying for hosting (space on the server where the data, files of the site are stored), then we decided that it was easier to get a server and host it.
Paying for the server wasn't easy either, but we managed it successfully. After all, communication and communication make life much easier! We are now making hosting settings on our rented server, so that we can then launch the website.
A picture like this will appear on steem-market.com shortly.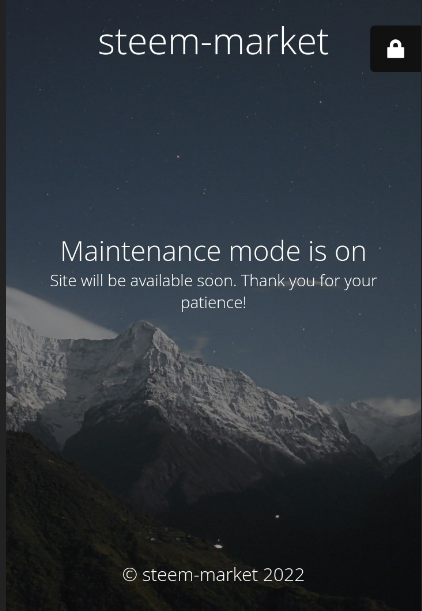 We are also running a competition to promote the accoun. Everyone is welcome to take part!
We have consulted @steemchiller (thanks a lot for his help!) to install the right node. We found a link to a helpful post by @oscarcc89 on his blog:
https://steemit.com/hive-110738/@oscarcc89/update-04-01-steemvcard-com-new-features-navbar-tools-and-pages-or-club75. He is developing a website for newcomers with useful links! It's very cool!
A special thanks to everyone who supports us as witnesses! It's an inspiration to keep working!
If you liked the post and believe in our future, please vote for the witnesses: @steemit-market and @alexmove.witness.