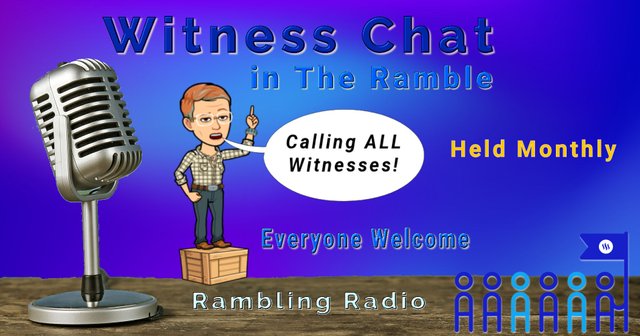 Many thanks to the witnesses as well as @elipowell and @andrarchy from Steemit Inc for attending. There was a good interactive discussion on a range of topics. Listen to the recording to hear what was talked about.
There were 9 witnesses present representing 9 witness accounts in attendance.
They were:
@arcange
@crimsonclad (@followbtcnews)
@derangedvisions (c0ff33a/derangedvisions)
@enginewitty
@fredrikaa
@jackmiller
@llfarms (@c-squared)
@mcfarhat (@actifit)
@paulag (@steemcommunity)
The next Chat will take place on Wednesday, April 10th at Noon EST / 5pm UTC.
See you all there.
Here is the recording: