HF Idea / Proposal: Witness Disapproval Feature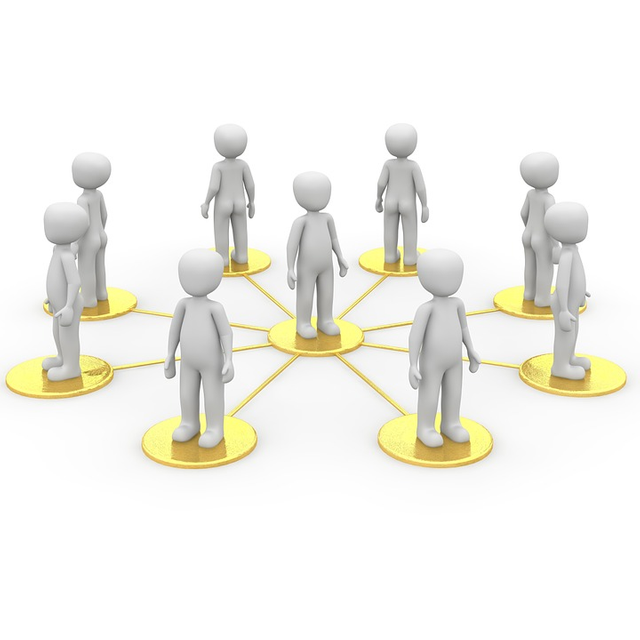 HF Idea / Proposal: Witness Disapproval Feature
Hi! I'm able to post again, cool! ;-)
Some info about Witness Rank used as a sub algorithm of UA
When discussing the algorithmic mechanisms of UA, of which the "Witness Rank Initiating Trust Vector" is a sub-algorithm, some people I've spoken to have raised their concerns regarding its weight / importance. A brief reminder: in short, for example @gtg now has a 19.02% witness approval percentage, which number we use as well to initialize @gtg with "19.02% UA Trust" to pass along UA to the accounts he follows (and from there on the UA computations flow to their followings and their followings, etc.). The same is done regarding UA for all active and up-to-date witnesses. And the core reason we implemented Witness Rank this way has been "Let the People vote for the Witnesses (via witness voting), and the Witnesses vote for the People (via their followings)", as a means to create a two-way decentralized UA feedback loop.
Regarding the concerns of using Witness Rank as a UA sub-algo: valid point, I think personally (of which this post is proof of). I've also asked around why the Witness Rank mechanism inside UA raises concerns, and large and about these aspects (summarized) were mentioned:
disagreement with the stake of individual witnesses (not really active / engaged, bought-for witness stake, personal reasons);
too much SP power owned by a select few witness voters (close to impossible for newcomer witnesses to enter top20 ranks).
As a consequence, it was reasoned that (some of) those witnesses shouldn't be allowed to pass on that much "UA Trust" to the accounts they are following, and / or didn't deserve their own high UA scores & ranks. While I can certainly understand that concern, and think it's a valid concern even, the current Witness Rank status quo is what it is. It was there for quite some time already, and used for various purposes, despite the fact whether the UA algorithm uses Witness Rank or not. Witness Rank now is what it is, and whether UA should incorporate it, and if so with which weight / relevant importance, remains a subjective question.
This made me think about possible solutions for UA to still use Witness Rank as a sub-mechanism, while at the same time properly solving those concerns in a way that makes (even?) more people satiesfied & happy. One solution we (@holger80 and @scipio) have already implemented, is a UA factor that deals with inactive and not up-to-date witness nodes. (At our first implementation, that caused some sudden "UA rank jumping" when a node was disabled / re-enabled, after which we added a time-damping function to reduce the effect of only temporarily disabled nodes.) A second (possible) solution is to lower the initiating "weight factor" of WitnessRank inside UA computations. But while determining the "correct weight value" remains a subjective task, the real underlying "problem" remains the same: is the current Witness Voting Mechanism Correct and therefore Usable for an Influence Metric such as UA? (And again, this is another subjective question).
HF Idea / Proposal: Witness Disapproval Feature
The above thought process gave me another idea that might be controversial, but when implemented blockchain-wide both adds more justification to WitnessRank as a UA component, as well as solve some major issues regarding the order of WitnessRank. And that idea is to add a feature to disapprove a witness:
the same 30 Witness voting slots can be used as it is now;
each witness slot can then be used to either "approve" or "disapprove" a certain witness;
which adds a mechanism to express disagreement to a certain witness stake, identical to "flagging" a post which is used as a mechanism for post / comment reward disagreement;
such disapproval could then be expressed at the expense of "a lost approval slot";
which might add more Witness Rank dynamics;
and as a consequence add more incentives for witnesses to "do good" and also "to not do bad", with respect to the platform.
This disapproval feature is just an idea of mine; I'm curious to learn what others think of it. Please let me know what your thoughts are about it, and share your thoughts in the comments!
Thanks for your time!
@scipio
Update
While reading the comments, I had another idea to add to the disapproval idea: why not reduce the number of voting slots from 30 to, for example, 5 as well?
this would mean top-SP holders cannot single-handedly determine the entire top20;
while at the same time, being able to disapprove a witness, just 5 slots with either approve/disapprove features, making things far more dynamic