Hi everyone,
I have nearly a year here on Steemit and I've really enjoyed my time over here.
A few weeks back, it came to my mind to setup a witness because I'm Puertorrican and currently, there's no Witness on the Island, so I went ahead and setup one.
Why be a witness?
The Steem network works by generating blocks which holds the information about posts, votes, followers, etc. Without having a witness, these blocks wouldn't be generated and no content can't be served. Having a witness also means that there is another point of presence somewhere in the world, and in my case, it is in Puerto Rico.
Why a Witness in Puerto Rico?
Having a Witness in Puerto Rico is an excellet idea because there's a point of presence in the Caribbean! That means our neighbor Islands can get Steem data from my witness since it has a full copy of the Blockchain and is always in sync. Also, we have a lot of submarine cables that connects Puerto Rico to America and the rest of the Caribbean Islands, so we can say Puerto Rico is like the Center. Check out this Submaribe Cable map!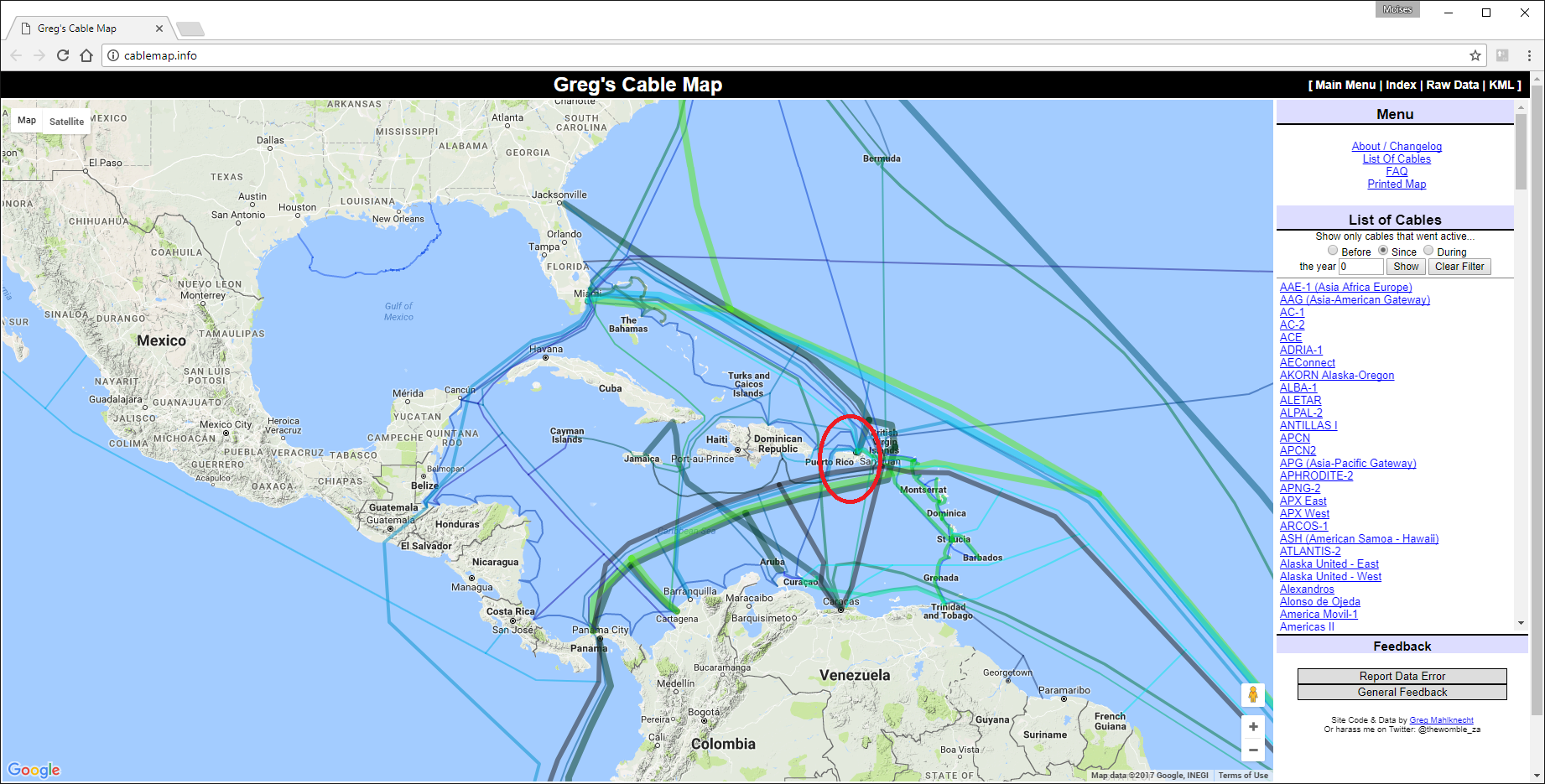 As you can see, Puerto Rico gets connected to a lot of places. In case of a submarine cable failure, there's other backup cables that we connect to.
If my Witness gets enought votes, my witness can even generate blocks and send them to other witnesses around the world!
Projects I've done to the Steemit community:
Let's talk about projects. As you may have seen already in some posts, I'm a software developer. I studied Computer Science at the university and coding is something I really like. Recently, I've started playing with the Steem Python Library so you can expect new tools from me in the future!
As a developer, I've also done other projects:
I also have made several apps for Android you can see over here: https://play.google.com/store/apps/developer?id=Moises+Cardona
So, with a little background of me, and as to why have a Witness in Puerto Rico, I happily announce my Witness journey.
I also run a full Bitcoin and Gridcoin nodes at the moment.
Hardware
The hardware is as follows:
CPU: Dual Intel Xeon X5670 (6-core/12 threads per CPU = 12-core/24 threads total)
RAM: 32GB ECC
HDD: 500GB
LAN: Gigabit adapters
How to vote for Witness?
Go here: https://steemit.com/~witnesses
Scoll down to the end of the page, where you'll see the Vote dialog
Enter my steemit username, "moisesmcardona", and press the Vote button:

That's it!
Thanks all for reading my first Witness post!