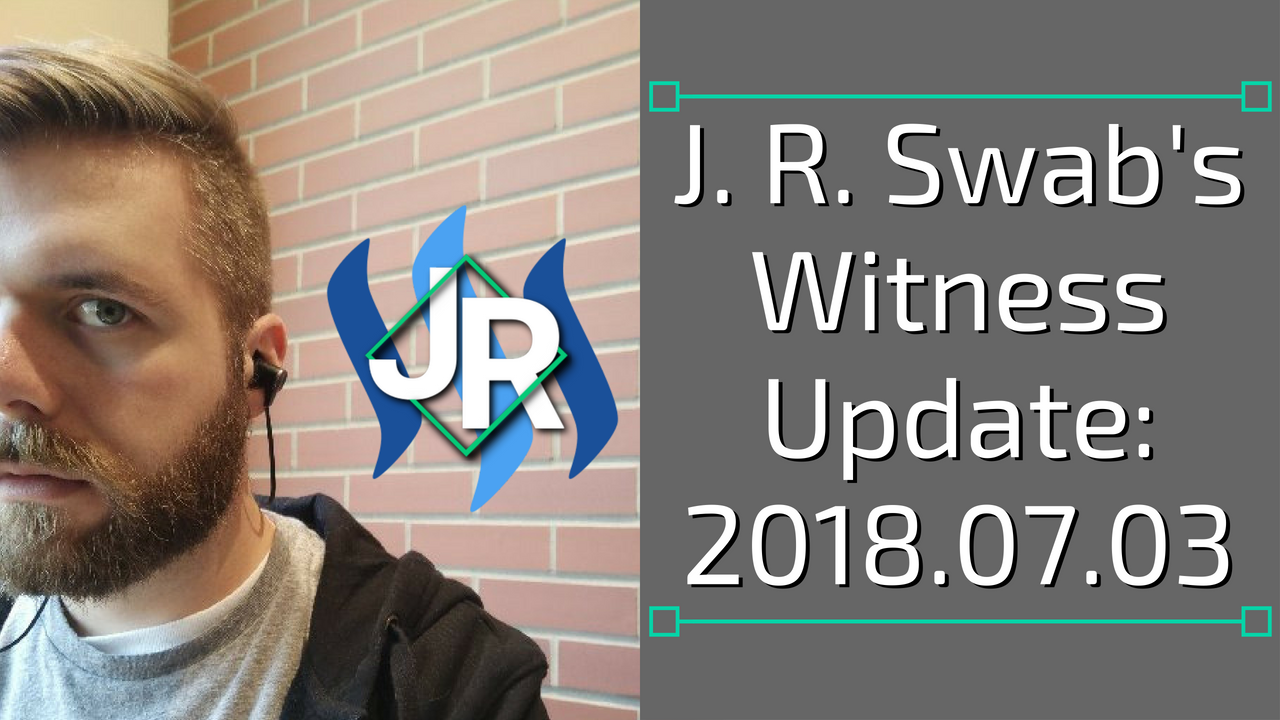 Current Server Setup:
Intel Xenon E3 (4 Core/8 Threads)
64GB DDR3 ECC RAM
20TB Bandwidth
Witness Parameters:
SBD Interest Rate: 0
Price Feed Bias: 0
Registration Fee: 0.2 STEEM
Maximum Block Size: 131,072
Witness Full Rank: 129
General Update Information
The server is now running version 0.19.5 via the docker package by @someguy123. This minor update fixes the issue that caused the entire Steem blockchain to freeze up in the middle of the night (for us in the US). Other than that, everything is the same as you can see from the posted specification above.
I am confident that the price of STEEM will rise again by the end of 2018. But at the current price of STEEM and my current position I am unable to support my server based in it's earnings if I choose to power down the earned STEEM to pay for the hosting. However, I am earning a good return from @utopian-io on the Archivatory updates I put out each Monday so I will keep my witness running for now.
If you want to support the serving by helping to cover the cost of operation I will be more than happy to send you a percentage of the earnings based off of the percentage you put in. I will be the one to maintain the sever so there is no need to have a background in Linux or running a headless server.
Price Feed
I am still using @yabapmatt's price feed, and since my last update, the feed was late only once due to some node latency and not the price feed itself. Again, a big thanks to my fellow Pennsylvanian, @yabapmatt for taking the time to create another price-feed option.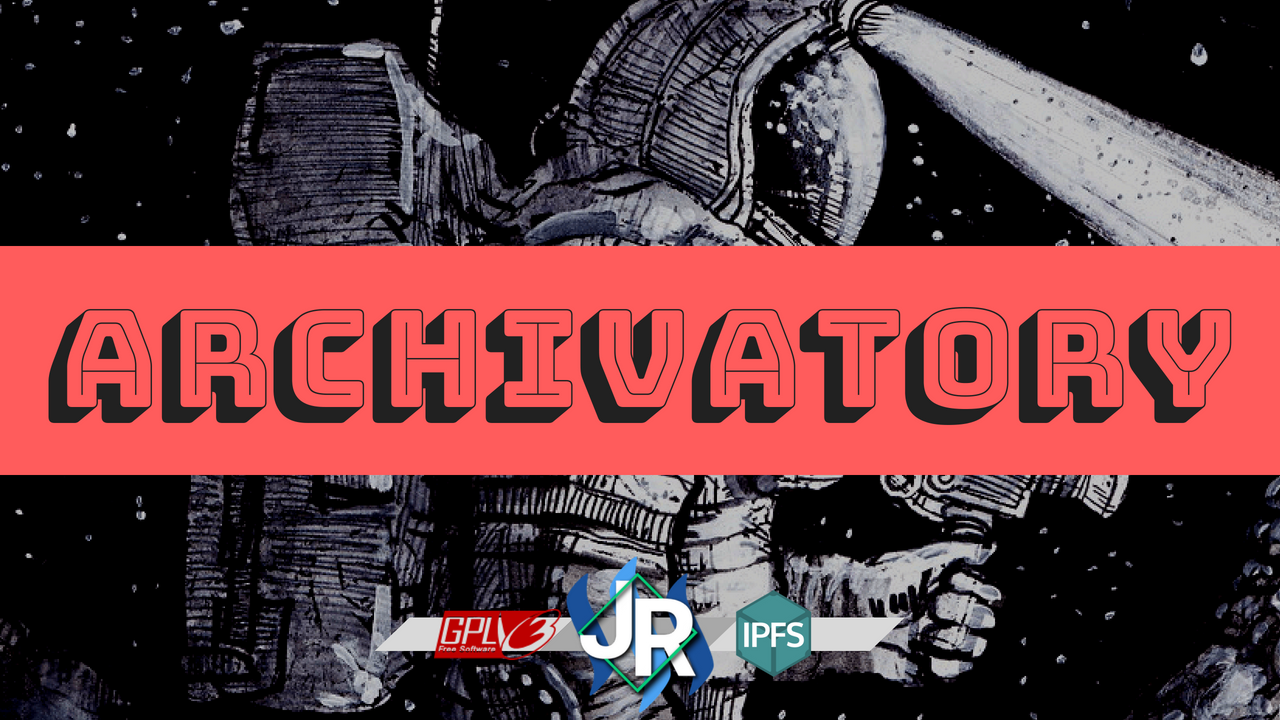 Archivatory: Simplifying IPFS for all content creators.
The Problem:
IPFS is quickly becoming the backbone of decentralized content creation with many apps using this protocol to store their users content. Unfortunately, there is no easy way for the average content creator to use IPFS natively if they so choose. It takes a live server running Linux 24/7 and running the IPFS software even to have the ability to upload. Then the creator has to learn the commands and how to navigate the CLI before they can ever get their content into the InterPlanetary File System.
The Solution:
This project solves that very issue. Taking out all the hard backend work and leaving the user with a simple webpage to upload their content an get their IPFS hash with a link to view their content. Getting the creator's content on IPFS so it can potentially exist forever is now the easy part. Freeing up the creator's time to create more epic content.
Archivatory is a new PHP project that gives the content creator a place to host their content for the IPFS network. The more places their content exists, the better the chance that the work will be available via an IPFS gateway whenever the viewer wishes to consume the media. The idea for this service spun out of my own desire for a list of all the files I uploaded to IPFS from my home server.
After chatting with a few other Steemians, it was clear that I was not the only one looking for a more natural way to use IPFS. We are still a very new project with lots of milestones we what to reach to provide as much value for "Archivanauts" all around the galaxy.
Future updates will include features like RSS feeds, Playlists, and user profile pages to display content and playlists. A long-term milestone for Archivatory is to turn it into a federated service because what's the point if everything hinges on a single server.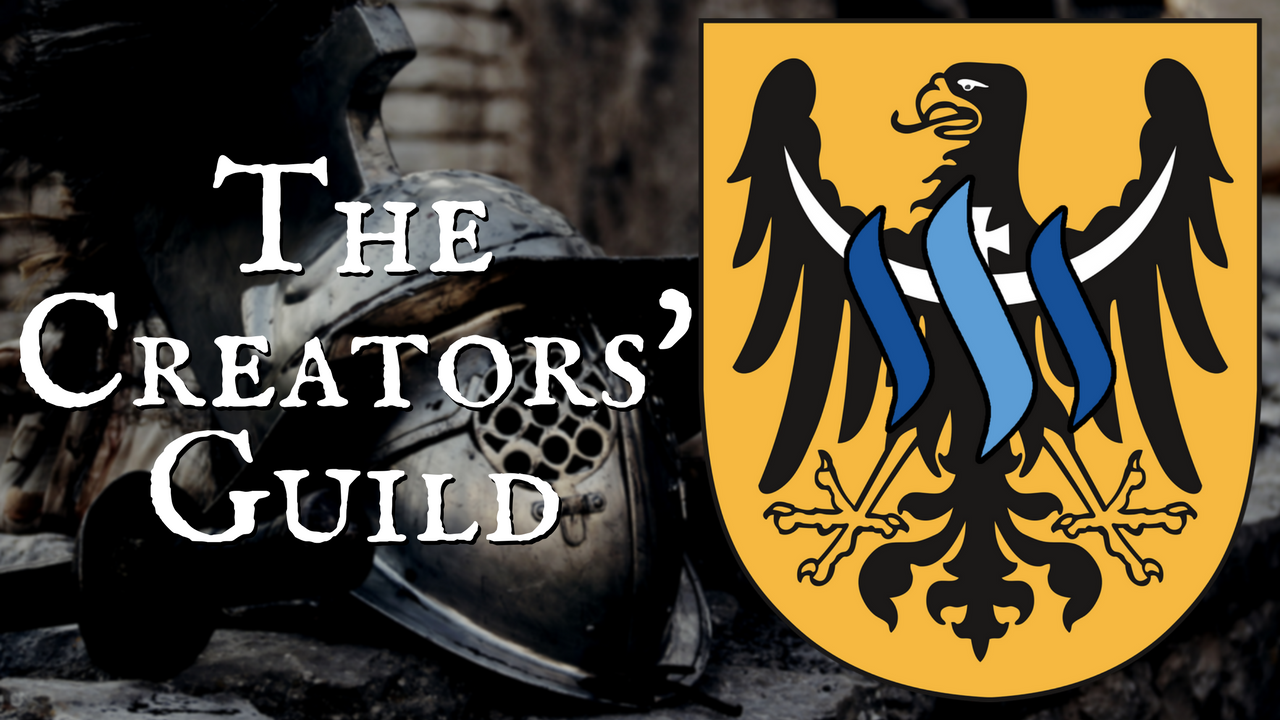 We Need Help At The Guild!
If you have any experience with reading, writing, proofreading, or anything that will help others create better content we need your help. With proofreading being at the top of the list due to timezones and people being busy.
You do not have to be a professional proofreader to help out just the desire to help others. A fresh set of eyes on a draft is a big help in catching weird sentences that the writer may not see. If you want to help and do not have a ton of confidence in proofreading, we can always work together while you get your feet wet.
What Is A Witness (a very brief explanation)
In case you do not know what we do, we are the ones that add ever upvote, post, and comment into the blockchain. Without witnesses no post would ever go through and ever action on the blockchain would come to a screeching halt.
Do Your Part
You may think that you vote does not matter because you are a plankton or a minnow, but I want to tell you that it does matter! Especially witness like myself who are not supported by the most prominent whales on the platform. I believe any well-meaning witness should aim to earn 1000 votes from plankton and minnows than pander to a someone with a ton of Steem Power.
Your vote matters!
The more of us smaller fish who vote for a witness, the more stable that witness becomes. There is no need for them to worry about dropping far out of rank just because a whale vote left. If you are following a witness, know they are a good human, and love what they do for the Steem platform than you should vote for them.
---
If you have any questions about the future of Steem
or my witness please feel free to message jrswab#3134 on Discord.

Click here to vote with SteemConnect!
Or go to https://steemit.com/~witnesses
You can see all active witnesses on @drakos' steemian.info