SteemDataBackup Service has finished maintance
The serivice of steem data backup has finally finshed maintance.(https://files.steem.fans/)
The server's one disk was broken down in 02/18/2022.
This server has two 2TB disks and four 1TB disks. Before the disk accident, I was using LVM to migrate all hard disks as a huge virtual disk.
So when any disk breaks down, the data will be lost.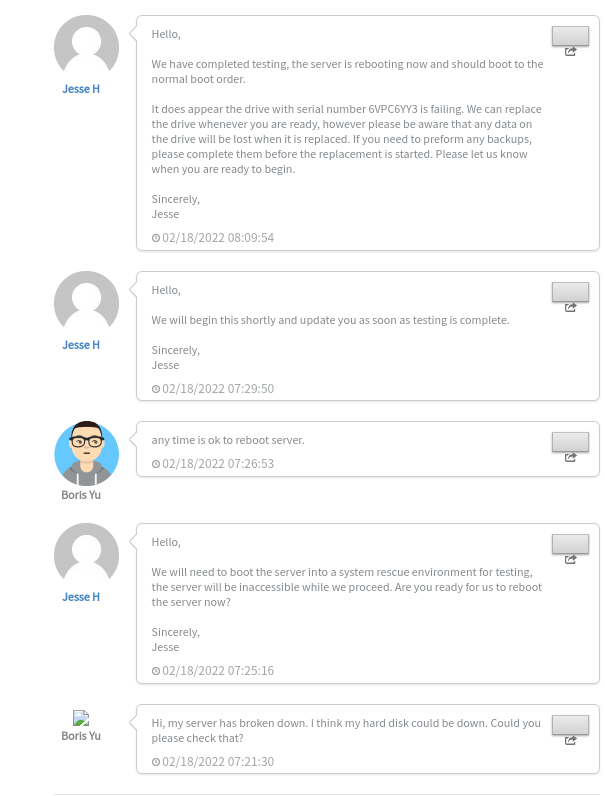 After replacing the broken disk, I rebuilt my server's disk layout.
Make one RAID1 group by two 2TB disks and one RAID5 group by four 1TB disks.
I will run the node program on the RAID1 group and save backup data on the RAID5 group.
Using RAID layout means I have not enough disk space to save two copies for each type of blockchain data.
Then I have to rewrite my backup shell which did not save before the disk broken down.
Re-pulling block data, writing backup shell, test all process of backup take a lot of time.
Now everything has come back.
This time I have backed up my shell on gist. https://gist.github.com/ety001/fc817511d4c723d7e602dff1ec19552c
I don't want to rewrite and test these shells again. lol.
Btw, this month's bandwidth is almost 10TB. What a huge data transfering!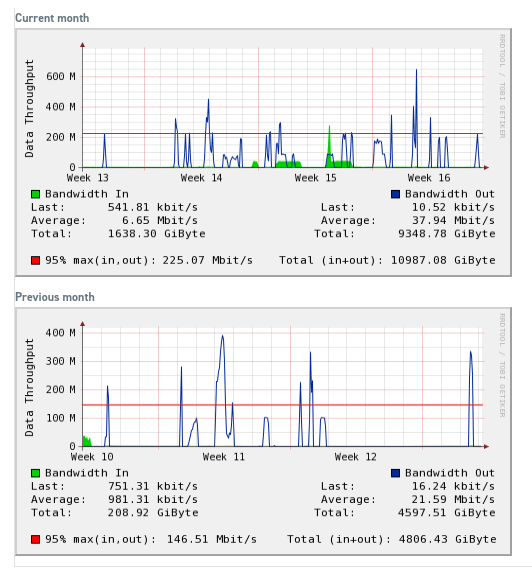 ---
Thank you for reading. I'm a witness. I would really appreciate your witness vote! You can vote by AuthSteem. Or open https://steemitwallet.com/~witnesses page, input ety001 to vote.