Witness update.
So another day, another not a dollar for my witness.
…but that's OK…
So yesterday there was 82 witnesses paid, in about a day and a half, so a day later that has grown to 88.
That's 6 more witnesses to add to the lucky folks getting a crumb from the oligarchs table.
Here is the outcome of 2.5 days witnessing.


It will be interesting how long it takes to get into the terra-incognito of witnesses below the Top 200.
It is also interesting to see the cliff edge witnesses fall off of outside the top 20. You are into the frozen abyss after 4-5 places below the Oligarchs top table.
Bottom line, after a few places below the bosses, it doesn't matter what you contribute, in the words of Willy Wonka: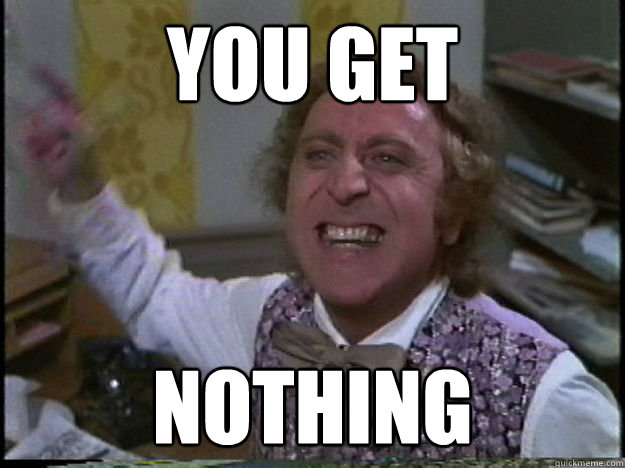 I'll keep you posted.