T Minus 2.5 hours. DLive presentation by Justin Sun new owner of Steemit, and witness forum to follow at minnowpond.org.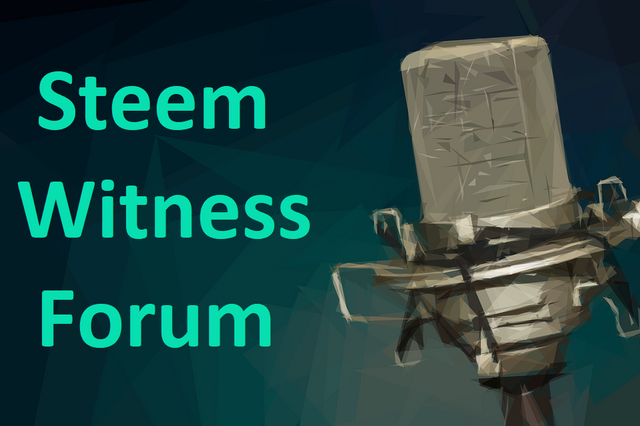 If you've been away for a day you've missed a lot. @justinsunsteemit has purchased Steemit Inc from @ned. That makes sense. Steemit inc is a private company, and @ned as the main shareholder can make whatever decision he wants for his company.
The concern
The Steem blockchain is a different entity, and much of the concern in the community seems to be around its fate. To be clear, simply buying 1 app and company on Steem doesn't mean Justin owns the blockchain. It is however concerning because our top witness @yabapmatt has about ~46M worth of Steem power votes behind him and Justin now controls ~75M steem power, which under present conditions is enough to immediately put in 30 new witnesses, enact any hardfork he wants, and approve any SPS proposal he cares for.
The Upside
Steem has sorely missed marketing. Justin Sun knows how to market. The potential upside is fantastic. I don't want to underplay this. A great voluntary partnership between Tron and Steem could be fantastic for everyone in both communities. I'm personally really excited by that!
The downside and consequence
That said. There's also the potential that Tron intends to shut down Steem via a coerced token swap or control of witnesses through the stake he purchased. If that were to occur I'm extremely confidant a Steem fork would take place, and the community would split (the fork would presumably remove all the Steemit stake by setting to zero or transferring the balance to the SPS system). The next two questions to me would be "what percent of the population would move?" and "will exchanges support one or both currencies?" I don't have answers to those yet.
The big questions of their public statements?
I'm hoping the presentation on Dlive will affirm these questions: "Will Steemit continue to help operate this current blockchain and support existing exchange listings?" and "Will Justin Sun volunteer to keep stake he purchased from Steemit non-voting?"
We'll see what they have to say at noon EST (1700 UTC) at https://dlive.com/justinsun.
I'll be at the Dlive thing.
An opportunity for discussion
It's unknown how long that will run for, but immediately following it MSPWaves is hosting a follow up Witness Forum. The first part of the forum will be devoted to Witnesses sharing their perspectives. The second part will be a more open conversation where the community can chime in.
The MSPwaves thing will be viewable at mspwaves.com/listen and you can interact by going to http://minnowpond.org and joining the voice channel with all the Steemians in it. I'll also be recording it to share on Steem after it's over.
I've publicly invited and continue to invite Tron Leaders and members to listen to our conversation.
Here's hoping whatever they have planned is voluntary and designed to help the price, community, steem holder, blockchain development, and growth of Steem in partnership with a separate Tron blockchain. I'd be really excited to promote voluntary bridges to further latch these two communities together.
We'll find out soon.
80% beneficiary to steem.dao.