Curation Thoughts and 10,000 SP delegated to @msp-curation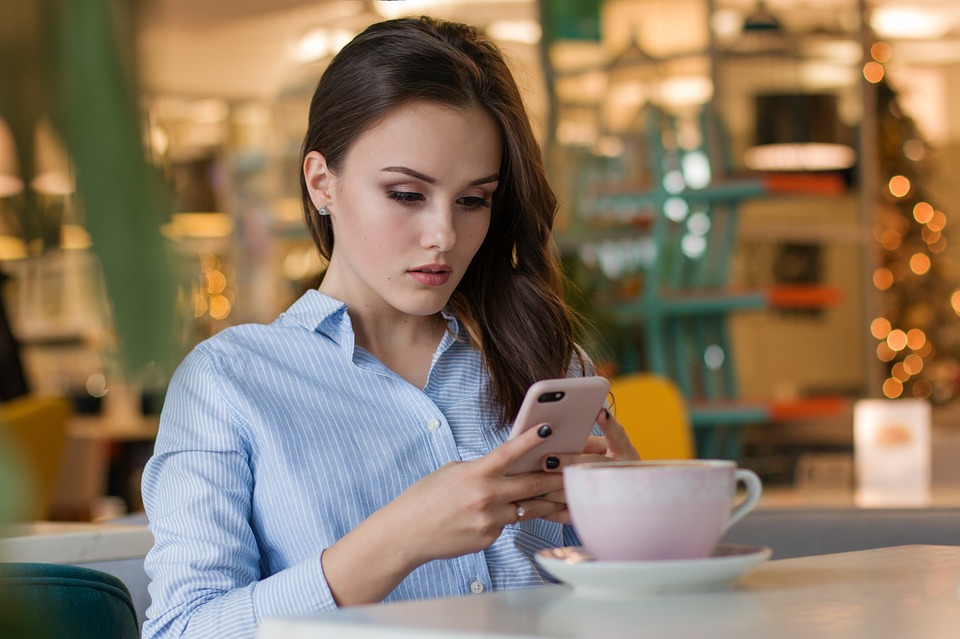 So, I've been trying to do some more curation. I'm still not great at it, but I'm voting and resteeming. I'm trying to read and comment more. I think there really isn't a substitute for manual content, project, and people discovery on the platform. I do have a few people on an auto-voter because I believe that supporting them and their posts at all times is the right thing for the platform. It's open to change, but not any time soon.
Who should be curating?
Everyone should curate to some extent. Well, anyone that's trying to grow on the platform. If this is just a passive investment then it doesn't really matter, but if you want to grow your account by posting you usually have to interact too.
Who does it finicially benefit to curate?
The people that have the most to gain from curation are the whales. That's happening at multiple levels.
How much a currency is worth depends on how many people use it. As more folks use it and more goods and services are traded it increases the value of a currency. Whales that want to see their value go up have an interest in curating well and helping this platform find good people and good content so we continue to attract and retain new members.

Curation has a pig pile effect. If you upvote a post early and lots of other people follow you can make some serious money. To do that you need some SP or you can't earn much, but quality curation on the site can net you some bucks.
What about smaller accounts
This is less about big pay days and more about building steady income on the platform. By voting others you're more likely to catch votes from others. As your account grows you can typically attract larger votes. While you can gain more money in the short term by upvoting your own place holder content you then really depend just on yourself for making money here. If you can share the wealth with others you're likely to grow faster and catch more votes and followers. Even if you don't have a huge stake you can swim in your pond and find a community of people that have some similar interests and SP reserves. You're not gonna get rich over night, but you can build it up!
Types of Curation
The two broad categories are manual and automatic. Manual curation involves upvoting and commenting on content and people that you like. Autovoters is just a set it and forget it kind of thing.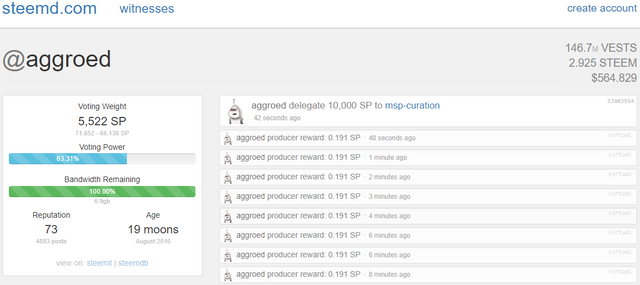 What's best?
I happen to think it's best to do a mix.
I like to have voting power left to upvote people that comment on my posts
I like to have autovotes on people that I think are wonderful. Here's looking at you @kaylinart. I wouldn't be successful here without your help and you can always count on me for a steady upvote on your posts. You're awesome and I'm very grateful.
I like to have a stash of voting power to upvote content I see in my feed.
I think people that are routinely curated stick around more
We have a curation team out of the Minnow Support Project now. A team of moderators and long time members are now using communal voting power to upvote posts. This has done a few things. It meant that we can move moderator curation off of @minnowsupport leaving that simply as a tool for minnows to get started on the platform. (If you don't know the Minnow Support Project has a Discord channel called the Peace, Abundance, and Liberty Network and you can register with a bot, then use a command to get a small upvote from the @minnowsupport account and a small voting trail that follows it.) This leaves more VP for minnows.
So, I'm helping that effort
I had previously pledged 10k SP to msp-curation. @ausbitbank kicked in a few k so I was able to get it up to 10k SP total, but I wanted to complete the delegation I promised. So, here it is. I've added another 3,000. The account is now sitting at a little over 13,000SP.
There's a full team of I believe 7 people curating a variety of topics. Each person gets a set of the VP to use. It's a gift to say welcome to the community. So, we're curating around 50-60 posts a week manually. We're not as large as @acidyo's OCD team or have that much stake, but we started with a different purpose and fulfill many missions in addition to curation.
Here's who is doing the curation:
music… @isaria
art… @juliakponsford
new steemians… @ma1neEvent
philosophy… @clayboyn
writing/poetry. @sunravelme
finance/crypto… @scaredycatguide
sustainability. @torico
science/tech… @jrswab
PAL… @creativesoul
life/travel…@rougebot
More to come
There will be some more formal details from @isaria and @minnowsupport, but in the mean time I just wanted to share that I met my pledged obligation to this aspect of the project.
Up next?
I have a short term goal of getting @patrice and @anyx a 1k delegation for steemcleaners. I wanted to host something like it in the Minnow Support Project, but it seems a little out of scope. So, for now I'll defer to them. They have a good system and do a great job.
After that?
I want to make it so listening to msp-waves is profitable! So, sometime in February I'll have some Steem Power saved up. I'm going to cancel all my individual delegations, and I'm going to make a separate autovoting account for people that listen to msp-waves. There's some process and stuff to figure out there, but rather than support folks that listened and won delegations on the radio through direct delegations I'm going to support them with autovotes. When I switch I want to make sure that I have more SP than the sum of the delegations I'm taking so even though they are losing a delegation it should feel like they are getting a lot in return so it doesn't sting as much. All told I'm hoping it's around 15k SP in February or March!
I'm thinking after that I'll increase msp-mods a few thousand and then start working on an pal-studios as an account!