Davinci Translation - One year together - Achievements, thanks and new goals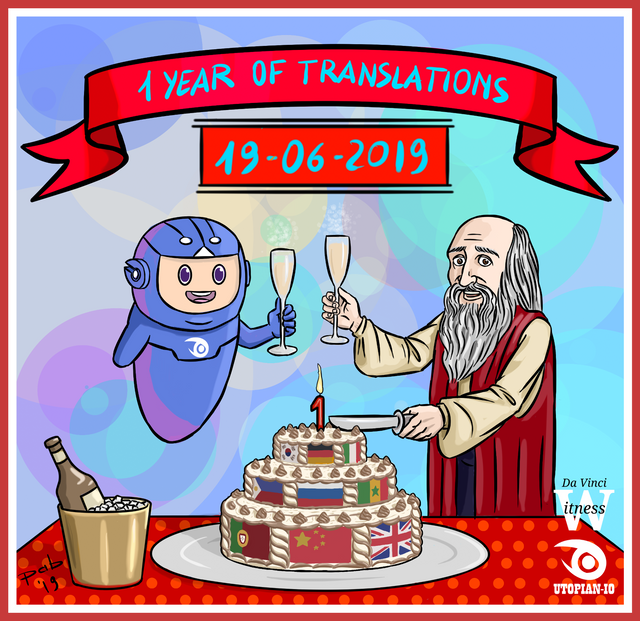 Thanks to @pab.ink for making this fantastic drawing!
Time flies! It was exactly a year ago since we re-opened the translation category with Utopian. It's been an interesting experience and overall we showed that we can use the Steem blockchain to do some good. We have several people to thank for their trust, support and dedication. Together we supported open source projects by translating a whopping 2.7 million words! We also distributed thousands of dollars of incentives to our collaborators. The table below shows the contributions from each team: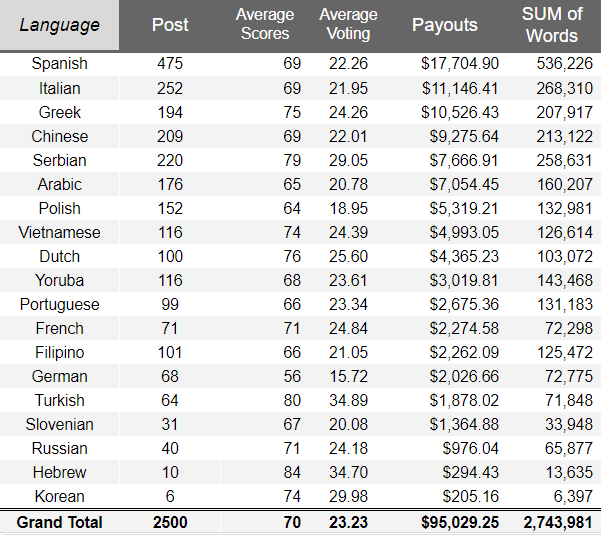 Special thanks
We thank our ambassador @giornalista for having made the first contacts with @utopian-io. At the time, it looked impossible that the translation category could be activated again. We spent months discussing daily how to re-structure the whole category.
We thank @marugy99 (Maru) who helped us from the very beginning. It was probably a challenging period for you since you had to move to a different country, yet you never missed to support us. We are very grateful that even today you continue to help with the management of the teams.
We thank @rosatravels and @jmromero. Today things may appear calm but the first weeks were really hectic. Almost 800 users poured in our server the first month and we literally had to review hundreds of applications in short time.
We thank above all @utopian-io for believing in us and for giving us the possibility to manage such an ambitious project.
There are several people within the community that we would like to thank. During this year we had ups and downs and when we needed help you were there to support us. @dr-frankenstein, @akireuna, @misslasvegas, @robertbira, @viki.veg.
We thank @pab.ink for his imagination and skill. He never failed to translate our ideas into excellent drawings, he has been a master translator.
Last but not least, there is a whole community that did a tremendous job. Even if there were times where we were not able to distribute incentives to everyone, many of you stayed with us regardless. Utopian has even performed an independent audit on the work you did and the results were pretty good. We are grateful for what you are doing.
Here all the translators (in alphabetical order) who contributed in the first year:
We learned a lot during the first year and we are happy to have helped so many projects in the open source community.
There was a period of significant uncertanty in the previous months, and we limited the number of languages we activated. We feel it may be time to recruit some additional teams and continue to grow in a sustainable way. If you are not part of our community yet, do not hesitate to submit your application, even for languages that are not yet active. You can do so by joining our server through this link: https://discord.gg/vMGmDSm