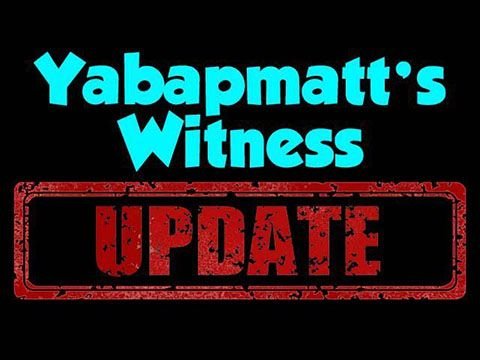 Those who follow me may have noticed that it has been unusually long since my last post. Let me assure that this is NOT because I'm becoming less involved with Steem. In fact, it is just the opposite. I have started working on some larger, longer-term Steem projects which I'm very excited about and which have been occupying the vast majority of my free time.
Nevertheless, I do feel that it's quite important for witnesses to post somewhat regularly so that the community can be assured that we are still active contributors and can keep up with what we're doing and with what's going on with the platform.
As most of you know by now, there was a spam attack recently which caused a number of nodes of all types to crash or stop. My primary witness server was also affected and as a result I missed my first blocks. In a strange way I'm happy to have missed a few blocks.
Missed blocks are sort of like witness battle scars that show that they've had to deal with all sorts of issues and came out producing on the other side. You know those guys in the top 20 with hundreds of missed blocks have been through it all and know how to handle most anything that gets thrown at them.
As an aside - I think it would be good to show missed blocks as a percentage of total blocks produced. It might look like a lot if you see someone with 400 missed blocks until you realize they've produced 400,000+ blocks over the past year and half!
Anyway, i've now got my first scars as a witness. Luckily it wasn't due to any fault on my end and I was able to switch to the backup quickly and apply the update once it was available. Looking forward to see what gets thrown at us next!
In other news, while I haven't been very active on the posting side, I have been fortunate enough to be asked to do a couple of interviews and also participate in the recent Steem Witness Forum hosted by @aggroed and the Minnow Support Project. Links are below for those of you who are interested:
Last but not least, a couple weeks ago we had another great Steem Philly meetup!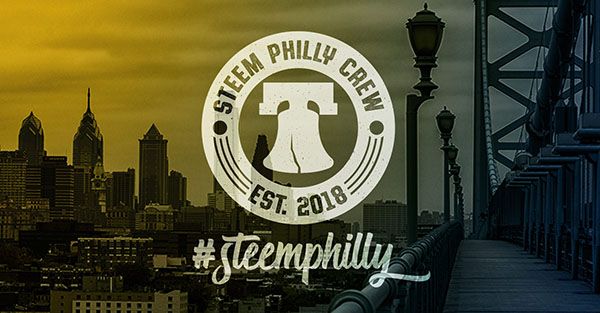 Super awesome new #steemphilly logo by @nateaguila!
The in-person turnout was a little lower than normal but our virtual turnout was great thanks to @kennethbosak who live-streamed the event! Since we meet in a dimly lit and somewhat noisy bar, the livestream isn't the best quality, but in any case you can check it out here if you're interested: https://steemit.com/steemit/@kennethbosak/steemit-meetup-in-philly
Thanks for your support!
That's all for now...thank you very much to everyone who has voted for me and otherwise supported my efforts here - I could not do it without you!
Stay tuned for some awesome new logos, post banner, and profile graphics coming your way from the amazing @nateaguila - I very highly recommend him if you need any graphics or design work! In the meantime if you would like to support me you can use the boring text-based links below. Thanks again!
Click here to vote for me using SteemConnect or go to https://steemit.com/~witnesses and click the upvote icon next to my name on the list!