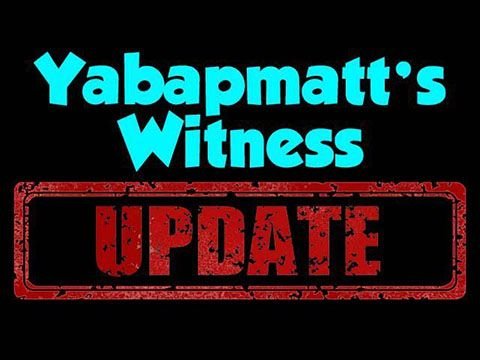 Hello everyone! It's been over a week since I've made a post and much longer since I've made a witness update, so I figured it's about time to let everyone know that I'm still here and what I've been up to...
New Price Feed Tool for Witnesses
As most of you probably know, witnesses on the Steem platform are expected to provide a price feed, which means they report and record the current market price of Steem to the blockchain on a regular basis. This allows the blockchain software to calculate post payouts in USD and governs the amount of SBD that are given out as post rewards.
Most witnesses I know (myself included) used the same price feed tool which had the unfortunate tendency to crash regularly. I spent a while fighting with that tool to keep it running and when it didn't I lost a few witness votes for not keeping my feed up to date, so I finally decided it might be better to try to create my own version.
I did that about a month ago and you can find it here: https://github.com/MattyIce/pricefeed. So far it has been running great for me and also for a number of other witnesses that have mentioned that they are using it. It was a good project for me to learn about how publishing price feeds works under the hood, and also I generally feel it's good for more tooling options to be available so not everyone is using the same thing.
Reduced Price Feed Bias
Speaking of price feeds - I recently dropped my price feed bias to 50% from 300% to indicate my preference to slow the printing of SBD as the price is dropping closer to the intended peg.
While I very much enjoyed the high SBD prices over the past few months, I firmly believe that it is important for the long-term success of the platform to have a stable token pegged at $1. I support the proposal put forward by some of the top witnesses to allow conversion from STEEM to SBD (like we have currently from SBD to STEEM) in order to create a fully pegged SBD going forward.
Liquid STEEM Post Rewards?!?
Also, regarding the SBD print rate, some more astute Steemians may have noticed that just recently liquid STEEM has been starting to be paid out for author rewards:

This is because the print rate of SBDs is increasing while the price of STEEM is falling which has increased the amount of debt taken on by the system in relation to the value of the STEEM which backs that debt.
The blockchain code has a mechanism to limit the rate that SBDs are printed once the debt ratio goes over 2%, which it just now has for the first time at least since I've been on the platform. If the debt ratio continues to increase, a larger percentage of liquid post rewards will start being paid out in STEEM rather than SBD.
Some people have pointed out that creating more STEEM and fewer SBDs is in some ways the opposite of what we want to be doing right now. It could potentially apply some downward pressure on the price of STEEM by creating more supply and upward pressure on the price of SBDs by slowing the rate of supply increase.
I believe some of the top witnesses are considering revisiting the debt ratio thresholds in light of the current situation and I support that as well.
Steem Meetups in Philadelphia
Now for a more fun topic! I've recently been working with an excellent Steemian - @hypnopreneur - to organize the first Steem meetups in Philadelphia! We have been holding them every second Tuesday of the month and just had our third meetup last week.
I've made presentations at the last two events along with @hypnopreneur and @knircky and the primary focus of my presentations was the distinction between the Steem blockchain platform and steemit.com. I tried to call attention to the other great sites built on the Steem blockchain and let everyone in attendance know about the great opportunities in publishing content on sites like DTube, Utopian, Steepshot, etc instead of on steemit.com.
I also created accounts for anyone in attendance who wanted one, so I would like to take this opportunity to welcome @ginanicole, @idx00art, @crypto-ventures, @twofreedom, @parislg16, @vidyen, and @edgy-ed-morrison to the platform!
Thanks For Your Support!
That's about it for this update! Thank you very much to everyone who has voted for me and otherwise supported my efforts here - I could not do it without you!
For everyone else, if you liked what you've read and you want to help support my work for the Steem platform I would very much appreciate your vote!
Click here to vote for me using SteemConnect or go to https://steemit.com/~witnesses and click the upvote icon next to my name on the list!