Steemit Portugal WITNESS
This project has as main objective to promote the sustained growth of the Portuguese community in the Steemit platform, with the creation of a community account for the benefit of all members of the Portuguese community.

The @steemitportugal account will be used for the benefit of the community, so that all members benefit from it in an equal and balanced way.

The idea behind the project
At the beginning of 2018 the following channels were created: Telegram Steemit Portugal, Share Portugal and Discord Portugal with the aim of bringing together all the Portuguese who use the Steemit platform, in order to share ideas and help all the new members. Over time, the community began to gain strength, and with it, we all grew.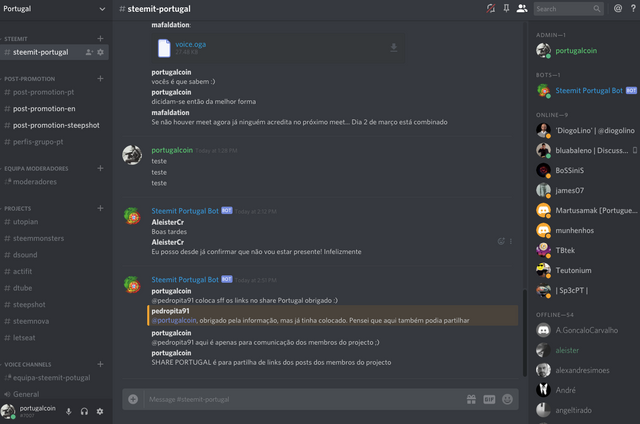 Operating mode
Taking into account the strength of a united Portuguese community, the idea was to create a community account, which belongs to all of us, and to vote in all members of the community, thus increasing the income in the publications of all members.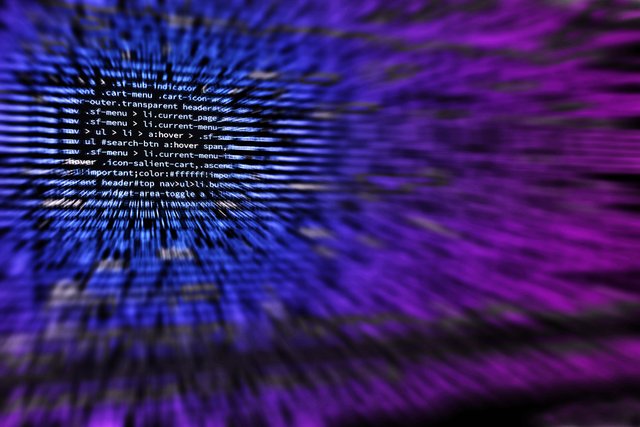 A daily vote will be given to the articles of all members of the community, so as to encourage the creation of content in the community. The content can be written in Portuguese and English.

Sustainability
The community account will have the support of its members in the growth of the SP, which will later be used for the benefit of the community.
Any member, in solidarity, may delegate SP to the account, thus increasing the voting value given to all members (Value of Community vote 5% +% vote of the delegation).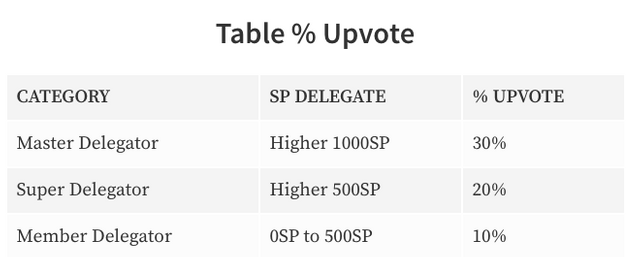 By voting daily in all members of the community, the account will receive curatorship, which will increase the SP and the respective votes.

Delegation system
All members of the Steemit Portugal community will be entitled to equal 5% voting.
Those who delegate to the @steemitportugal account will have an additional % of the SP delegated to the account.
The Steemit Portugal account will only give a daily vote to each user.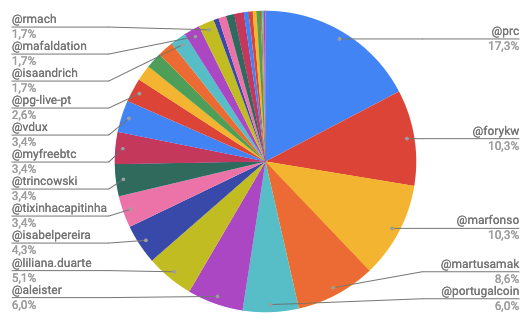 Website
The @steemitportugal community also have a website www.steemitportugal.com and the main focus is to assist all steemit users with various tutorials. So for less experienced users, you have a website that can help you understand the Steemit platform.
We're still putting content on the site, so anyone who has ideas or even wants to help sign up for the website and create a tutorial.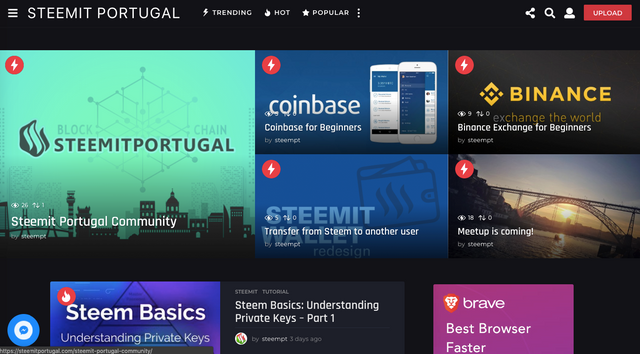 WITNESS SERVER SPECIFICATIONS
CPU: 6 cores
RAM: 16GB
HDD: 400GB ( 100% SSD )
OS: Ubuntu 18.04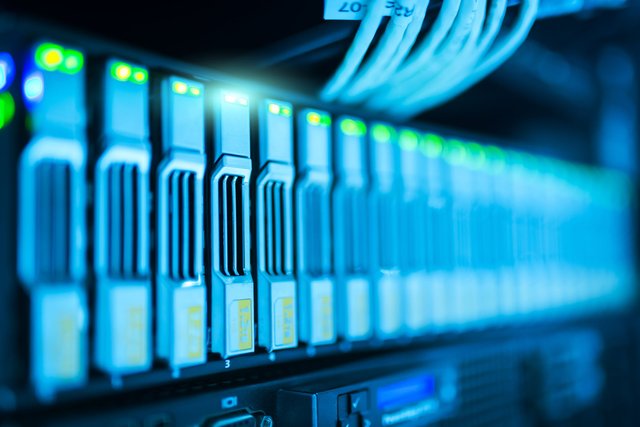 WITNESS RANKING
Full Rank: 226
Active Rank: 144
Voters: 56
Voters ( MV ): 177
Missed Blocks: 0
Ver. 20.0.8
Zero missed blocks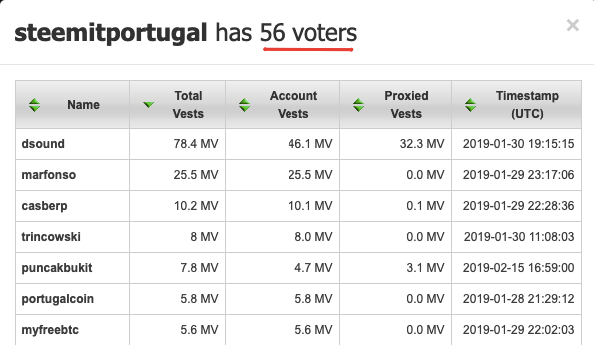 DELEGATORS
Delegators: 32
Steem Power:5951.04
VESTS:11925376.82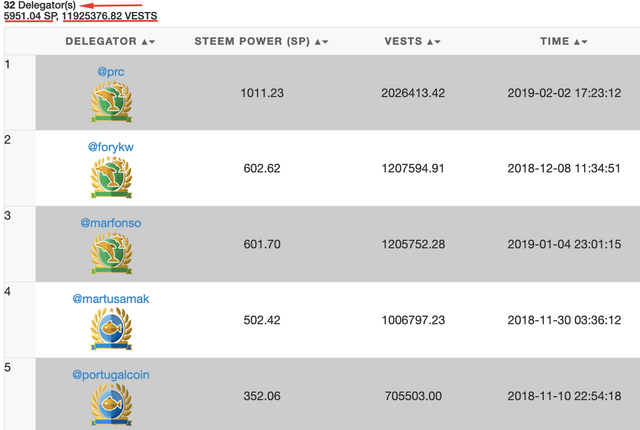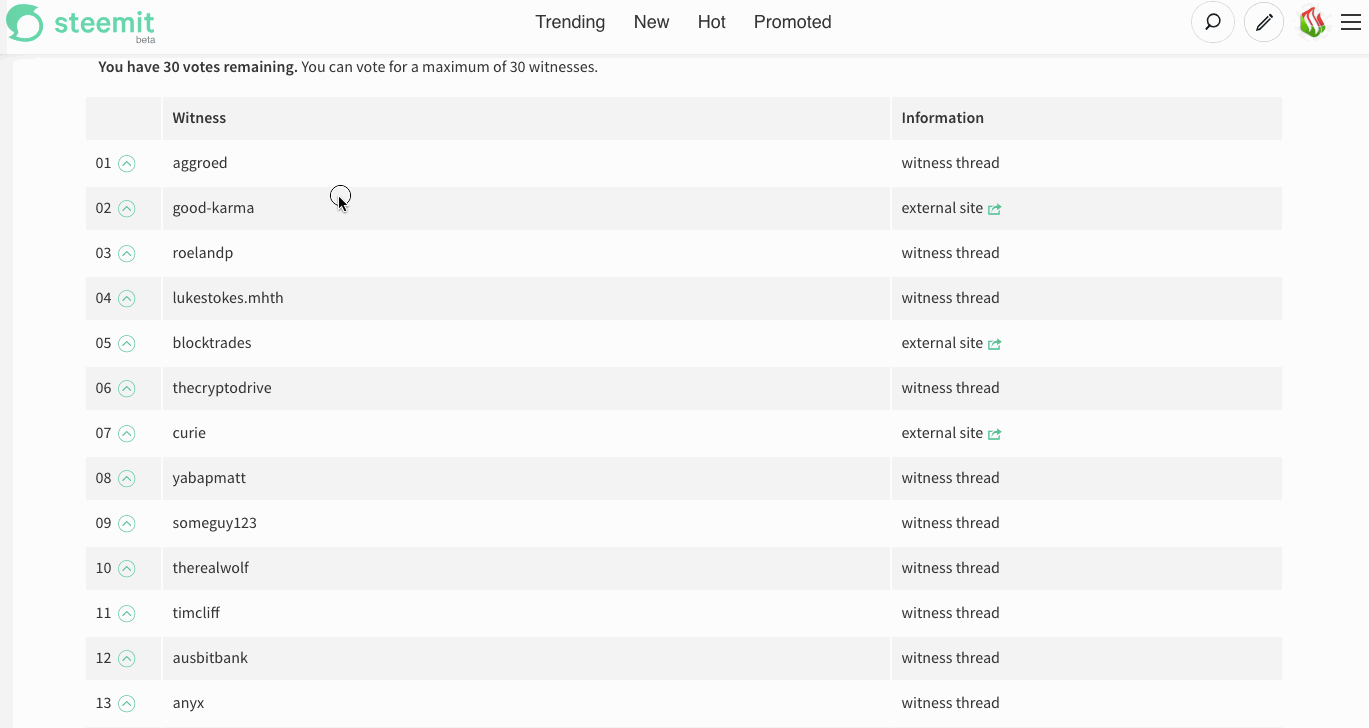 https://steemit.com/~witnesses