Witness "pjau"
Hello everyone!
I have never formally introduced myself on Steemit, so why not just do it in my Witness Application!
Hello, I'm Paul. Nice to meet you! :)
Human Specs
Name: Paul
Gender: Male
Age: 32
Location: UK
Witness Server Specs
64GB DDR3 ECC RAM
Intel i7 (4 cores)
2x 240GB SSD
Pet Specs
Cat: Buffy
Pug: Xander
2x Snakes: Peppa Pig & Cleo
Why do I want to be a STEEM Witness, isn't that just crazy talk?!?!
I started actively using Steemit at the start of January, since then day by day my love for Steemit has grown, it has so much potential, and I would like to be a part of bringing that out, even if only in a small way. I think a big part of making Steemit thrive is having people who go out of their way to making it run, whether that's servers, starting/joining community projects, or even posting quality content. I would love to break even for the server running costs, but even if that doesn't happen I will continue to run a witness for as long as I use Steemit.
What do I do for the community now you ask?
At the end of February I was asked by @steemcleaners to become a full fledged member after weeks of reporting abuse to them, which I gratefully accepted. Ever since I have been putting in an average of 35 hours a week to combating plagiarism, spam and for the past month or so a huge amount of time into the phishing crisis we have been having. As part of my role I help out a lot in our Discord, helping people to make better quality content and even helping phishing victims retrieve and restore their accounts.
Delegation
I vowed to myself that every 1,000 SP milestone I reach that I would delegate 10% of my SP to Steemit projects. While my SP is still relatively low I still think it can make a difference. At the time of posting I currently delegate to the following:
@steemflagrewards : It's a great little project which I think has big potential. Not enough people flag spam and other abuse on Steemit, this project incentivises flagging this bad content and spam. I highly recommend you check them out, and even delegate yourself!
@mack-fund : Funding support for @spaminator, @mack-bot, @cheetah, and @steemcleaners
Future? I haven't decided yet, I'm still a way off, but if you have any suggestions, please leave a comment! :)

Vote For Me
https://steemit.com/~witnesses : type my name in the box: pjau
Vote @pjau via Steemconnect

Every vote is a treat for Xander!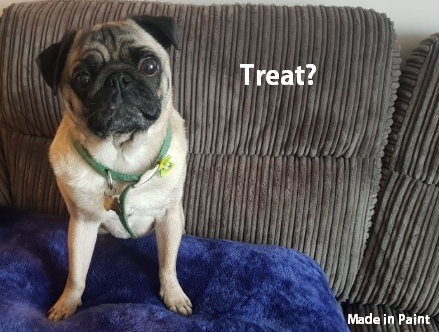 THANKS FOR LISTENING!