koinbot's witness node updated to 0.19.6
This is a soft fork bug fix release.
There was a bug in how witness nodes were heuristically calculating the block size when generating a block that could lead a node to produce a block that was too large. (#2632)
Authority membership size was not being enforced and is now checked.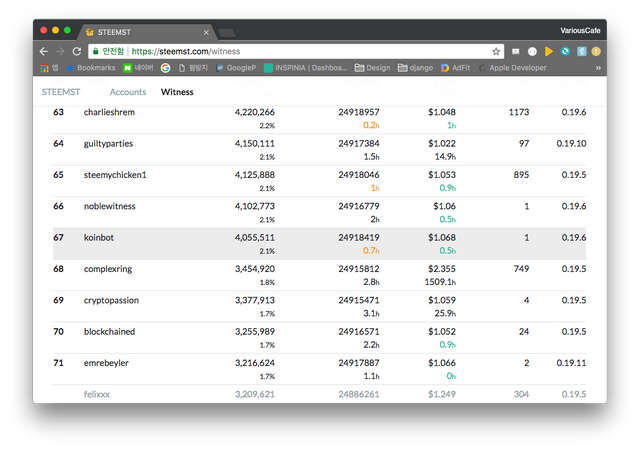 Price Feed : every 1.5h
Missed Block : 1