New Page Added: Steem Blockchain Overview
I feel it is useful to make a page which has listed key-value information for the steem blockchain. There you go:
https://steemyy.com/overview.php
Chinese version: https://steemyy.com/steemit-tools/overview.php
It may not be so much interesting for ordinary users (if you are not really into the programming stuffs), but in case you need these information, you can Ctrl+F to search in the page.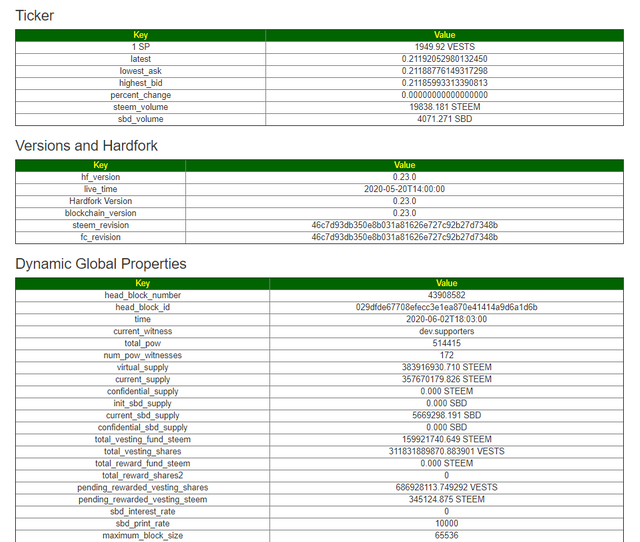 It is based on Steem-JS:
getChainProperties
getTicker
getVersion
getHardforkVersion
getNextScheduledHardfork
getWitnessCount
getDynamicGlobalProperties
getConfig
---
Every little helps! I hope this helps!
Steem On!~
If you like my work, please consider voting for me, thanks!
https://steemit.com/~witnesses type in justyy and click VOTE





Alternatively, you could proxy to me if you are too lazy to vote!
Also: you can vote me at the tool I made: https://steemyy.com/witness-voting/?witness=justyy