Witness update 8/27/19 (HF21)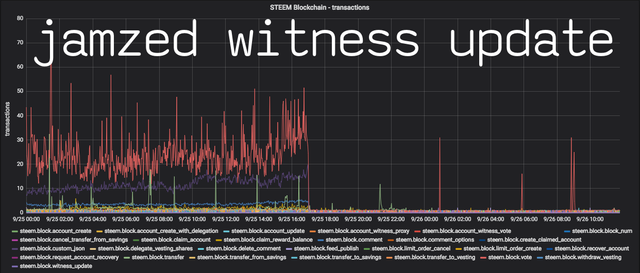 Hey,
after months of being quiet, this is my quick witness update to let you know, that my servers are still running, are up to date and I'm still producing blocks ;-)
As you probably already know, after switching to HF21 the Steem Blockchain hangs (took a break) and new operations weren't executed... Witnesses along with the Dev Team started an investigation, and as a result of this cooperation, the patch was born ;-)
$ git clone https://github.com/steemit/steem steem-0.21.1
$ cd steem-0.21.1
$ git checkout remotes/origin/0.21.x
$ mkdir build
$ cd build
$ cmake -DCMAKE_BUILD_TYPE=Release -DLOW_MEMORY_NODE=ON -DCLEAR_VOTES=ON -DSKIP_BY_TX_ID=OFF -DSTEEM_STATIC_BUILD=ON -DENABLE_SMT_SUPPORT=ON ../
$ make -j7 steemd

 
After applying patch and recompiling new version (0.21.1), I was able to run my both witness nodes (master and backup).
My seednode (seed.jamzed.pl:2001) as well as test MIRA node, unfortunately, require reindexing and will be ready in the next few hours.
---
If you want to vote for me as witness, please click here, or use SteemConnect.
Thank you for all your votes, for those I got, lost, and will get. ;-)