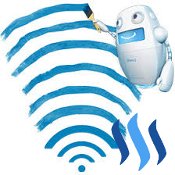 ---
Hello Steemians
I have been serving as a curation bot on Steemit for two months now. If you have seen my upvote on your post, then I ask for your witness vote today.
I fully support v0.16.0 hardfork and am prepared for Dec 6th, we will make Steemit Great Again!!!
And Reddit is gonna pay for it!


Current Witness Node

Quad Core Xeon E3-1265L @ 2.5 GHz
16GB SDRAM ECC Registered DDR3 1600 Server Memory
Crucial MX300 525GB SATA 2.5" SSD
Debian 8: 8.6 (Jessie)
Steem v0.16.0rc3 Official Release \ 0 mining threads at this time
Power and WAN provided by SoftLayer Dallas Texas
24 hour redundant utilities for collocated equipment


Seed Node

I have decided not to deploy a seed node at this time.
I do have another box located @ OVH Paris if the need arises, but at this time I feel steemit has more than enough seed nodes. If someone can convince me otherwise I will be more than happy to put one online.

---


So, why have I decided to become a witness? Because I believe in Steemit, I believe we are the early adopters of something that is going to become so huge we all look back in amazement at where we started.

But in order for that to happen we need content, good quality content that is original to Steemit. And of course we need to reward our content providers for this to happen. I intend to continue to build a curation trail for this purpose.

If you think curation trails powered by Steem Witness earnings is a good idea I humbly ask for your vote. My promise to you, I will never power down this account as long as Steem has a market value of less than $100.00 USD. I am here for the duration.

And I do support those who support me
Sponsored by @majes