Steemit Quebec Witness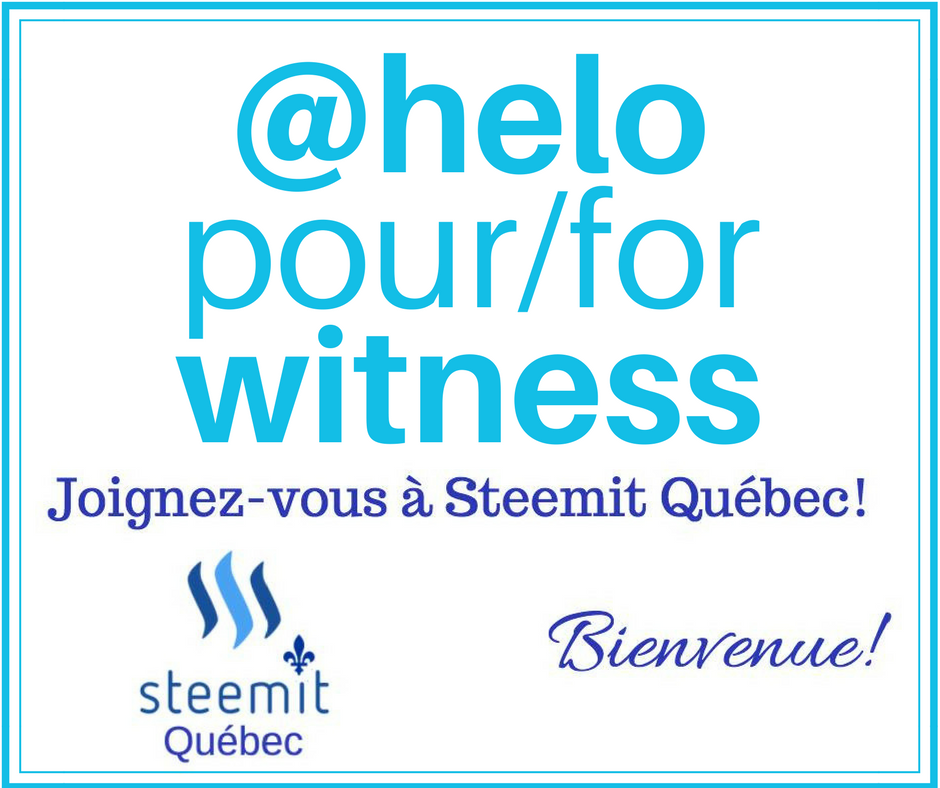 Hello Steemians, I am submitting my services as Steemit Quebec first Witness.
I got involved with Steemit Quebec and EOS Quebec thanks to @pnc and I plan to present and help organise meetups in and around Montreal.
I'm a DevOps with over 20 years of experience in the field. I've administered Unix / Linux systems since 1994 and began programming at the tender age of 10 with the Commodore VIC-20.
I was introduced to Steemit by @jerrybanfield last June and I've learned to appreciate the value it brings to the world and I've been looking for ways to contribute ever since.
Server Specifications
I've chosen a powerful server with a lot of ram and fast drive to be future proof as steem will for sure take off in a big way in 2018.
| Witness node | Infrastructure |
| --- | --- |
| Operating System | Ubuntu 16.04 LTS |
| Processor | 8 vCores X 2.4 Ghz |
| RAM | 120 GB |
| Hard Drive | 200 GB SSD |
| Bandwidth | 511 Mbps |
Security
Remote Hosting in Canada
SSH keys to login
Password authentication disabled
Root login disabled
Settings
Creation Fee: 0.1 STEEM (following @pfunk's lead)
Maximum Block Size: 65536
0% APR since the SBD value is high
The price feed is being published hourly using conductor.
Here are some of my latest contributions to steem
You will find that most of my post are done on @utopian-io and for that reason I would like to thank @elear for his contributions and dedication; I feel right at home here.
The server went live on December 26th 2017 and has been ready to step in to make blocks ever since. Many thanks to @jamzed in the witness chat for helping me setup my witness config and answering my questions.
The future
I plan to setup a seed node and a backup witness server soon.
How to vote
go to https://steemit.com/~witnesses
scroll to the bottom of the page
enter my name helo next to the @ symbol and click the VOTE button once.
If you like to use SteemConnect, here is the one click link.