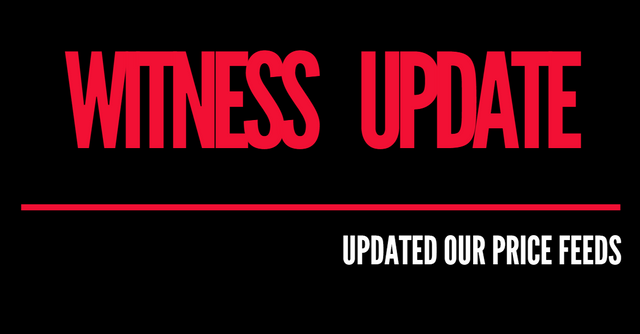 There's been a few great developments in regards to the Witness and I'll keep it brief:
To improve the responsiveness of our price feed, we have added Binance's ticker to both the BTC/USDT basis price calculation as well as STEEM/SBD bias. The price feed continues to use feeds from Bitfinex, Bitstamp, QuadrigaCX, and Poloniex.
Our bias is not fixed and varies according to the market and is designed to maintain the value of SBD at $1. This is the way it was intended in the STEEM whitepaper.
We also ...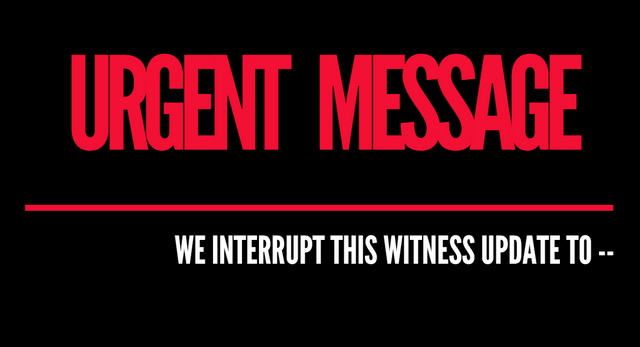 Earlier today I got a message from @rakkasan84 letting me know that a fellow Steemit member was losing his vision and needed help urgently to pay for the surgery.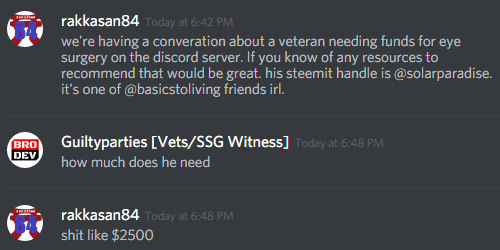 The user in question is @solarparadise or Bobby, as his friends know him. He's a great guy who blogs about homesteading, has a YouTube channel with videos about it.
23 days ago he posted this short message: https://steemit.com/life/@solarparadise/this-is-way-i-need-a-cornea-transplant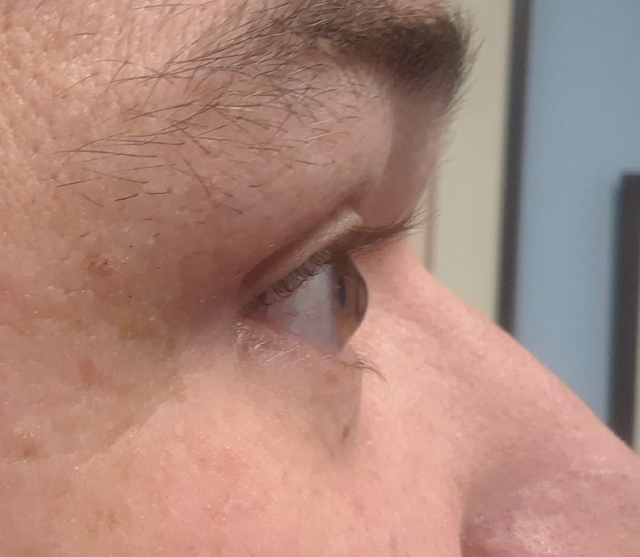 The picture says a lot except for the fact that he needs two surgeries to save his failing vision. One surgery is covered by insurance (a very expensive one) and one is not covered (the one we're fundraising for). The surgery that's not covered must be done before the other one can be.
His right eye needs a new cornea, and his left eye needs a procedure called "crosslinking." The eye surgeon is very adamant that Bobby get the "crosslinking" procedure done very soon to slow down the deterioration of his left eye, eventually he will need a transplant in that eye too.
The "crosslinking" must be done before Bobby can get the cornea transplant. Until he has this procedure, neither glasses nor contacts will help him in any way. With this procedure, he will be able to wear a special contact in his left eye that will allow him to see well enough to drive again.
Unfortunately, the eye surgeon won't perform the cornea transplant until the "crosslinking" is done and healed. So, until we can raise enough money for this procedure, Bobby will continue to slowly lose his vision.
GoFundMe
Goal of $2,500 USD
Bobby is only 39 years old and he can't see the computer screen anymore. What if it was you?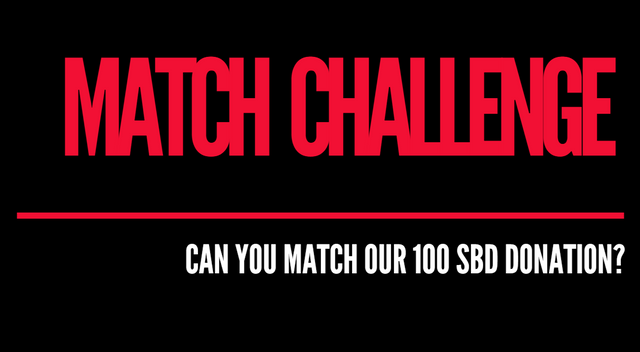 I just sent @solarparadise 100 SBD. I challenge YOU to match it with your own donation of 100 SBD.
This is our real witness update. Forget the usual "projects". This is important.
Edit: Turned out he's not a veteran, just a fellow Steemit member. Pretty sure I speak for everyone when I say the community is still behind him 100% and wishes the best for him and his family. Because that's just the kind of people we are.