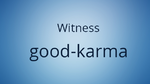 It has been a while since my last update, if you have been following my recent posts ( #1, #2, #3 ) visited Oslo hackathon and it's been one of those experiences you gain a lot by being associated with such a smart people.
Earlier made announcement of the eSteem desktop which I'm really excited about and I think it brings a lot more users and easy access/entry for average users.
eSteem desktop will have similar design layout like eSteem mobile has, with minor changes that are more comfortable on desktop/PC/notebooks!
Feature set of eSteem desktop will also vary because computers have better hardware support , they can perform complex tasks and can really be realtime, fast. My initial tests shows that it is really great, you can get notifications instant as they happen on blockchain. Surfing through posts is also very fast. So look out for initial release which is scheduled before SteemFest...
I have also worked on eSteem mobile, improving performance adding new features, adding notifications on resteem, mentions, improvement on backend to handle notifications, image uploads better... Also, working with BlockPay to include their payment methods on app so that you can use eSteem to pay for anything with SBD or STEEM with any POS BlockPay provides! There will be number of POS (point of sale) in SteemFest event. :)
Also working with @roelandp and @cass on SteemFest mobile app that helps attendees and perhaps, in future, app can evolve to represent all SteemFest events throughout world!
Steem Monitor open-sourced, welcoming anyone who wants to contribute to mobile application...feel free to make a pull requests, fork, etc. Encourage more open-source projects and if you are developer there are a lot of open-source projects on Steem, come help/contribute and let us bring more tools to users, community!
Witness, improved some scripts that helps me to maintain witness and seed nodes. So far everything is working as expected.
Thank you for those who is supporting my witness and work! Currently I'm around #42, consider voting witness •good-karma• to support all these and upcoming projects that I'm currently working/involved in.
---