My last campaign for higher interest was wildly successful. We lifted @liondani from low twenties to #5 in the witness list, thereby replacing a 0 with a 5 percent interest payer. Now let's vote out @blocktrades (0%apr) and vote in @ausbitbank, a (1% payer). We can add @steemychicken1(10%apr) for good measure if you are under 30 votes.
My prior note here was very successful and better explain what we are doing. Here is phase 2!
Notice @liondani is now number 5, a huge move! Our friend @abit is now #21.
Our next targets to boost interest rates are voting for @ausbitbank(1%), @steempty (2%), and @steemychicken1 (10%). While voting out @blocktrades(0%).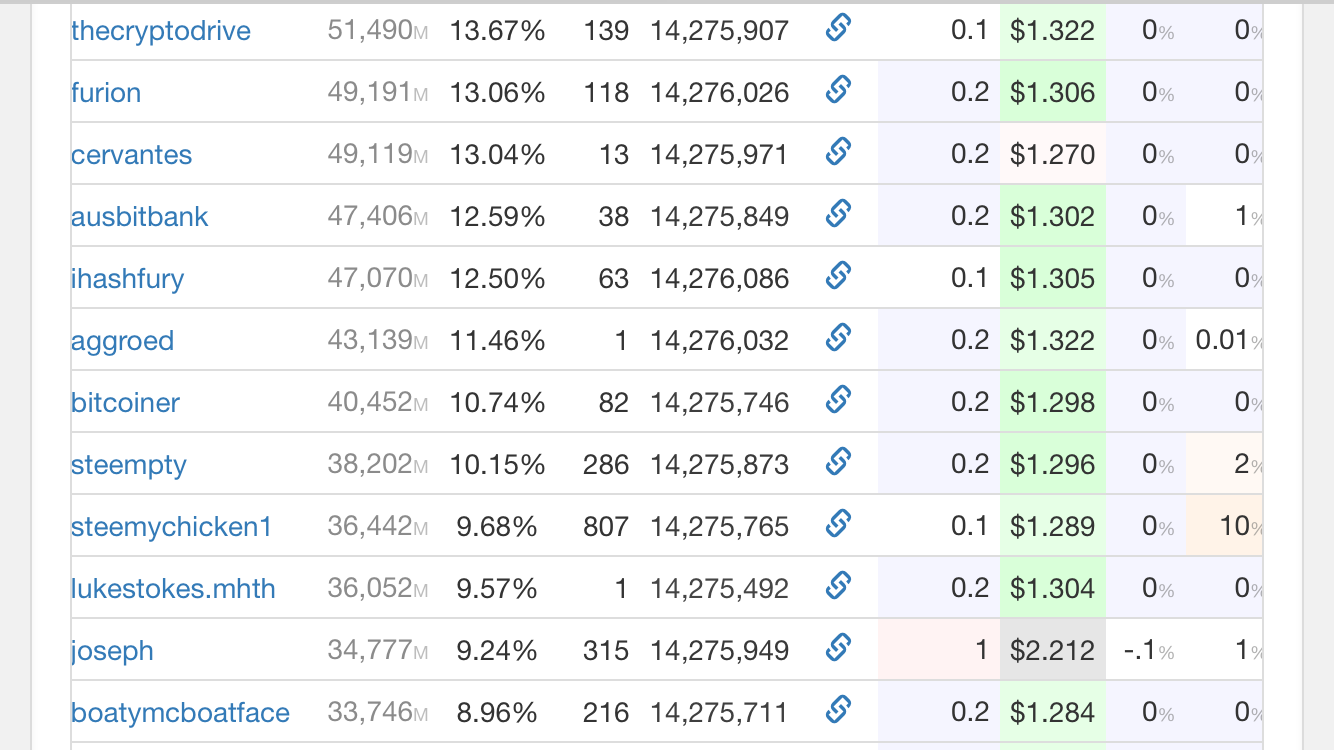 Happy Voting !
Here is the link!
https://steemit.com/~witnesses