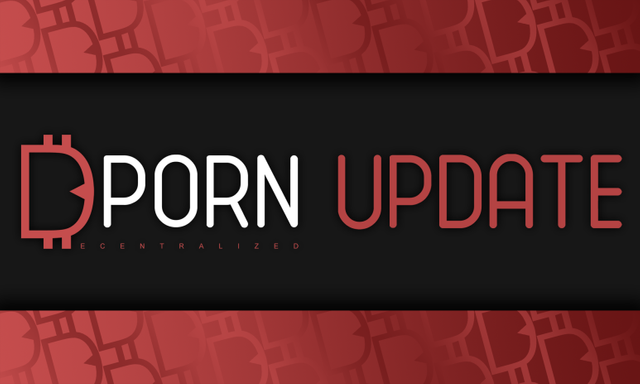 What is DPorn?
DPorn is a platform that is adding value to the NSFW part of the Steem blockchain. DPorn is an adult content platform for steem where the curators and the producers get better payouts for their work.


The DPorn account will be used to curate content on the DPorn site. Nearly all of the curation profits go back to stake holder of the PornD asset. PornD can be acquired on bitshares currently and will be migrating to SMT when they are released. All current holders of PornD will be given the SMT version at 1:1 and after that is done the asset will be burned. To make this money through curation though we need to have the Steem Power to curate with. Nintey-five percent goes to the investors and the other five percent goes to powering up.
How Do We Plan To Get Steem Power?
Delegations. Currently, @rishi556 has delegated us some Steem Power for us to grow.
Witness Rewards
Curation Rewards
Author Rewards
Our Witness Server SPces
HP DL380
64 GB RAM
1 TB SSD
128 GB SHM
INTEL XEON QUAD CORE @ 3.1 Ghz Processor
Why You Should Vote For Us
We enrich the community
We do not keep money for ourselves
We curate original content
Our Promise
All of our witness rewards will be used to help the steem blockchain. No rewards will serve any purpose but to supply the dporn account steem power.