UPDATE 2018-11-24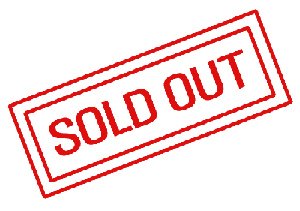 We are afraid to say that "Round #2" of our public sale is SOLD OUT! All uncompleted transactions are refunded. Check round #3!
ORIGINAL POST
@devcoin (future) witness reporting for Devcoin community, STEEM fellows and #DevSTEEM enthusiasts,
Our first sell round was a shocking success! We got sold out in just 4 days and were pushed to make hard decisions. One picture is worth a thousand words, look at it:

So... Round #2 is starting right now!
How to buy your Devcoins from @devcoin
OK, you decided to invest on our project. Not a hard deal, you only need to do the following:
Read the conditions of the service (scroll down)
Get a Devcoin wallet and a deposit address (more info: http://devcoin.org/devcoin-wallet.html or any exchange supporting Devcoin/DVC)
Send at least 1 STEEM to @devcoin with your Devcoin address in the memo (nothing else)
Wait up to 48 hours before yelling for SCAM and the like! (we process orders manually for now)
Conditions of the service
Exchange rate: 1 STEEM = 25,000.00 Devcoin (flat rate).
Order processing time: 48 hours.
Minimum amount per order: 1 STEEM.
Max amount per order: 50 STEEM.
No refunds! Period.
We only accept STEEM: Don't send SBD or STEEM POWER, we only accept STEEM!
Sold out policy: Pending orders get refunded. New orders after announcement of next round are processed at new exchange rate.
Benefits: STEEM users buying from @devcoin during DevSTEEM's "Stage 1", get priority access to the "upcoming investment opportunity" or "upcoming asset release". Nothing more, nothing less.
Go go #DevSTEEM!