WITNESS ANNOUNCEMENT - New Witness on the block - Partnering with @davemccoy
Please accept my declaration to become a STEEM Witness.
To give you a better picture of who I am and to get an idea about my intentions, I will cover the following points in this post:
My Background
Community Building
Witness Partner
My Dev work
Bid Bots
Paid Witness Votes
Witness Setup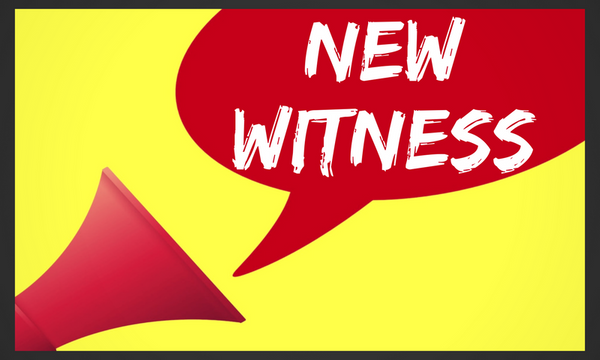 ---

Hello, Hejsan, こんにちは。
I would like to begin by telling you a bit about myself. My name is Daniel, an IT Engineer with a long background in the IT industry, working mainly with networks and security. I have been coding and scripting in various languages both as a hobby and part of my professional career. Python is an especially useful tool for a network and security engineer and I was very excited when I realized I could use my coding skills after I got involved in the STEEM blockchain.
I'm Swedish, and I speak, in addition to Swedish, English and Japanese (to some extent... :)) And for any Dutch speakers, please feel free to try me out. 😄So please reach out to me in one of these languages. For everything else, there is Google translate. 😉
---

When I joined Steemit I quickly realized the power of interaction, and what an important role comments play on the platform. I will never forget the welcome message from
@sirwinchester
, with his cool animation, and the warm welcome from
@teamsteem
and
@playfulfoodie
. They had a big impact on me after I had published my introduction post.
I started to actively write my blog in May 2017 and I joined the Minnowsupport project in June, only a few days after @aggroed and @ausbitbank had kicked it off. Through the Minnowsupport Project I learned the importance of networking outside of Steemit and I met some extraordinary people, and I got many ideas for various projects.
Comment Challenge
My longest running initiative is the Steemit Comment Challenge, which I started in mid-June 2017. I'm currently up to round number #26 and with the current schedule, there is a new challenge released every Sunday.
I did a quick summary of all the prize money during the last 25 rounds. In total I've paid out 418 SBD. In addition, I've recently started to give away SP delegations and have so far delegated 2600 SP split into several 1 week periods.
Although I understand the importance of community building, my biggest weakness is probably in sales and self-promotion. For this reason, I have found a great partner which I think will be a perfect complement for my witness campaign.
---

I'm happy to introduce my PR & Sales Manager, @davemccoy. 😀 I got to know Dave after I featured one of his posts, and he has been, by far, the most awesome person I met through my Comment Challenge.
Dave has an enormous drive and his engagement on Steemit is outstanding. He is one of the co-founders of the Newbieresteem initiative, found under the #newbieresteemday tag or on Newbieresteem's Discord server, and it is absolutely remarkable what he has achieved in this short time.
Dave joined Steemit little over 3 months ago, but in this time he has helped a great number of people and encouraged them in the best possible way.
---

Most of my Steem development activities have been linked to the Minnowsupport project and I have, for example, built 4 different bots.
@Minnowsupport - As far as I know, this is the biggest community bot in terms of users and votes. It is free for all registered users as long as the content is inline with the Minnowsupport project's guidelines. The current user base is above 17K and with active management from the Moderators, the number of votes are kept below 2000 per day. 2000 votes is the current daily average maximum when allowing the voting power to recover.
Pond Patrol - This bot is a pure Discord bot with the purpose of keeping channels clean of Steemit link spam. It keeps track and warns abusers, and notifies Mods in case of repeated violations.
"The Law" - This is the bot, "You know who", which name shall not be said. 😄This is the brain behind the MSP Blacklist. A blacklist with currently over 3000 banned users. The bot allows easy administration of the blacklist, it can mute accounts, pull votes and updates a Google spreadsheet which is publicly available.
@Dorabot - This was initially my personal helper, which has now transformed into an MSP/PALnet exclusive bot.
Among other various projects, I have been helping @freezepeach to build a bot to neutralize flags. It started out as a simple script but has now a Discord interface with an option to neutralize flags for a single post or for a user's all posts and comments.
Public blacklist
Something I have in the pipeline is to make the MSP blacklist available in a different format. Currently, it is only available as a read-only Google spreadsheet.
The idea is to provide an API which will allow queries for blacklisted users. The idea is also to provide a dump of the full list and possibly also allow filters to only dump a list of users belonging to a specific ban category.
---

As this is a hot, and somewhat infected, topic I want to share with you my view.
I am not fundamentally against bid bots and I have used them myself. With the current Hard Fork I think they are a part of the eco-system and the economic forces surrounding it. But I think they unfortunately take the focus away from good content creation and I think the community would be better without them.
I have recently changed my point of view and this has led me to change the way I use the bots.
The reasons for using bid bots I would divide into two categories, Post Promotors or Cash Generators.
Post Promotors
This is to make your post more visible. The goal would either be to spread a message or to indirectly increase profits by the upvotes received due to the increased exposure. The ROI is not an important factor, the main thing is to maximize publicity.
Cash generator
Here ROI is everything! The goal is purely to increase your post earnings. Getting a good bid is crucial as the return can otherwise easily turn into the negative.
A majority of people using bid bots I would say fall into the second category. And they use the Steem Bot Tracker developed by @yabapmatt to find opportunities and to maximize ROI.
Bid Bot Conclusion
Even with a positive result, I've started to think that bid bots do more harm than help. If I find a post with huge bot votes, I would be discouraged to upvote myself. And this feeling would be magnified if it is a new user. I'm excited to help newbies on this platform, but if someone thinks bid bots are the path to success, I would assume they are in no need of help and I would be less encouraged to act.
Furthermore, if I see a post on Trending which ended up there because of paid votes, it has to be a pretty damn good post for me to not get discouraged. And if we are talking about such "damn" good quality, it would probably end up on Trending anyway... 😉
If I'm thinking this way I'm sure there must be others feeling the same.
For this reason, I have changed my own habits. I have up to recently only used bid bots on my contest posts, as a way to boost prize payouts, but I have now decided to stop that as well. Although I've returned the extra profit to the contestants, I feel the negative aspects still applies. I also want my actions to be consistent and fully transparent as I take the step to become a STEEM witness.
An Ethical Whitelist Vote Bot
I have actually been working on a project for some time, that involves a new type of vote bot. It is a 100% whitelisting bot and it was my aim to create the most ethical vote bot out there. But as my negative sentiment for vote bots has increased this hasn't really been a priority. At this point I might abandon this idea completely. Please stay tuned to find out more.
---

Although I have no experience yet being a witness, I've heard rumors that there are people engaged in witness vote selling.
I have no clue how widespread it is so I just have to wait and see. I just want to make it clear that I will not accept this behavior. And you can be sure I will report back if I get exposed to it.
---

I'm currently running a server hosted in Germany with the following specs:
Intel i7
64 GB DDR3 RAM
2 x 2TB HD
1 Gbps connectivity and high-speed Internet
My idea is to get a backup server as soon as I start to climb in ranking. Due to my Japanese connections, I would love to host a witness node in Japan, but I would have to see if it is financially feasible.
Price feed
I'm currently using the Price Feed Tool from @yabapmatt, running with a 60 min update interval.
---
Please consider voting me as a Witness.