Who am I?
I'm a 40-something Belgian guy, who is happily married to @nieke-s, and together with my lovely wife, we have 5 kids.
I'm a freelancer, both in photography and in IT Consultancy. I have a background of webdevelopment (PHP & Python), Linux sysadmin, DBA and BI Data Modeler.
When I'm not at work, or enjoying the company of my family, I tend to play bass guitar or guitar or practice yoga or reiki.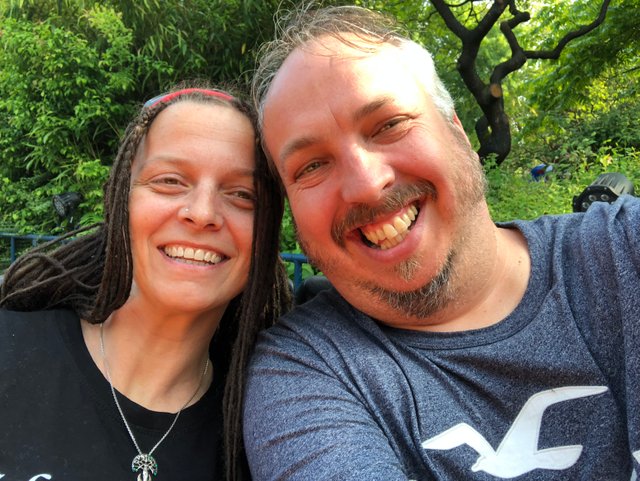 Why I became a Steem Witness
A few months ago, I saw someone mention Steemit on some social medium, and I decided to take a look. I started of slowly, but after a while I got bitten by the Steem-bug, and started to go for it. I discovered a thriving community, full of people who are well willing to help others. The amount of great photography, stories, articles, drawings, paintings and more is undiscribable.
Besides all that, the platform is distributed, and based on blockchain technology, in which I firmly believe. Distributed means, that not one company is holding all the cards, and the data. Not one company that decides what is going to happen, what will be implemented, and what not. The responsability is shared amongst the witnessess.
And thus, I wanted to put my shoulders under this community. At first I did this using my Voting Power, and through content creation, both in creating blog posts and in comments. But then my technical side started itching again, and I became more and more interested in becoming a witness.
What is my Witness running on?
This is my current setup:
Processor: 8 64bit Intel core CPU
Memory: 32 GB DDR4 RAM
Storage:2x250GB Raid 1 SSD dedicated for Steem
2x50GB Raid 1 SSD for OS
** OS:** Ubuntu Server 16.04
NetworkConnection: 800 Mbit/s
Location: Paris
But I'm already on the lookout to upgrade to a more powerful server.
What I want to do as a Witness, and why you should vote for me
By becoming a Steem Witness, I confirm that I will:
Keep myself informed on the Steem platform, both technology wise and functionally wise (busy with that)
Help all (new) Steemians to get acquainted and get ahead on the Steem platform (how to articles are in the pipeline)
Produce and promote high quality content on the Steem platform (doing that already I believe)
Use my Geekiness and Python programming experience to build new tools and such for the Steem-o-sphere (thinking about some projects, suggestions are welcome!)
Actively engage in the Steem community (doing that already)
Give back to the community by means of delegating my Steem Power (doing that already, around 50% already, and want it to increase!!!!)
Serve and protect the Steemian community. This means running my Witness, and using my power as a witness to make sure updates and new features that get into the new Hardforks are beneficial to the Steem community
Give myself 200% in this!
Listen to you, the community, to your needs, to your wants, to your worries, to your everything.
You can vote for me at this link: https://steemit.com/~witnesses -> scroll way down until below the top 100 list, and use the textbox to vote for me: bjornb


Or you can set me as your proxy at the same link, so I can vote for you.
My special thanks go out to @someguy123 for releasing the Steem-in-a-box and tutorial, to @ayogom, @drakos, @bobinson, @quochuy and @ura-soul for Helping me through setting things up! ;-)