[Witness update] Steem running stable
This is BearGame and the first time that I am posting on the Blockchain.
I am a gamer and interested in new technologies like Blockchain and also the relevant economics coming from cryptocurrencies.
My Steem witness server has been started after getting help calls from different Steem users as they would need teams to run witness nodes for the Steem blockchain. It looks like the last few months have been rough for the community and we should use our time to concentrate on cleaning and rebuilding this home.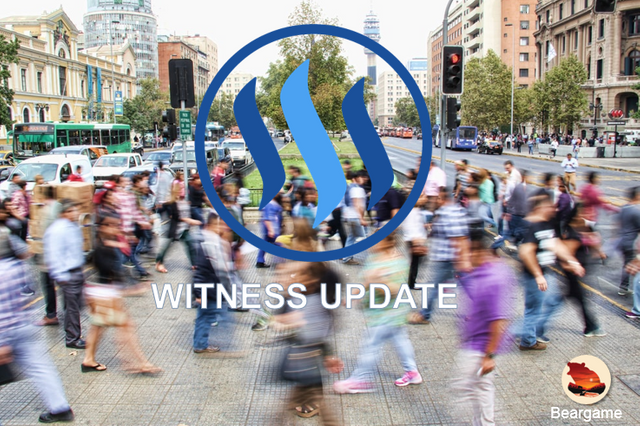 My witness server is currently running on version 0.23.1 and as we can see all witnesses up to the 28th place are running their witness without any issues. After the hardfork 0.23, nodes that are running unsupported and not conform versions are not anymore relevant nor a problem for the Steem blockchain anymore.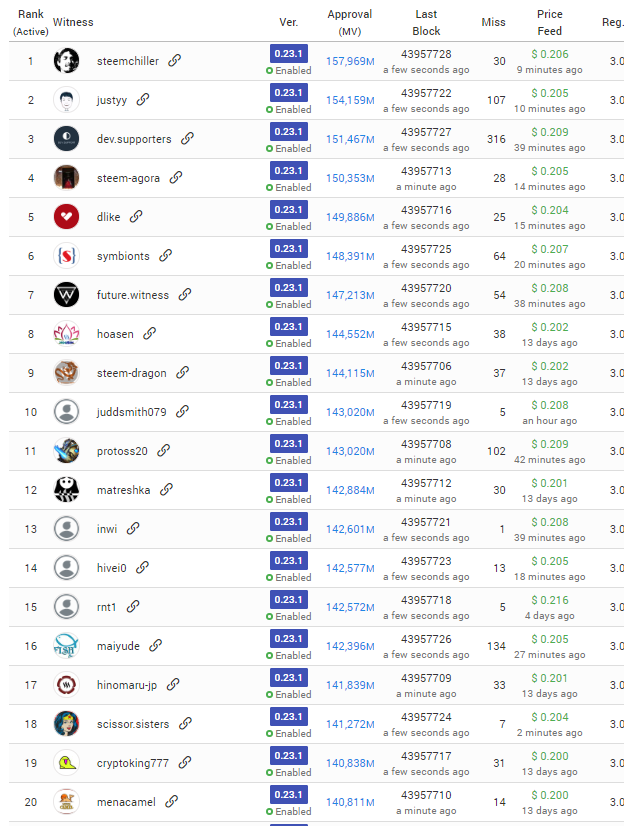 After the hardfork, a lot of 3rd party tools are not anymore available and/or should be used with care. I would like to summarize the tools that are essential.
1. Block Explorer - SteemScan.com
Steemd.com was the main block explorer for Steem and had been maintained formerly from Steemit or employees from Steemit Inc. It does look like that Steemit Inc. is not anymore in control of Steemd, because the platform is used to spread messages from other services. There is now an alternative from the current Steem witness @futureshock called SteemScan.com. If you have not yet voted for @futureshock, you can look for @future.witness to vote.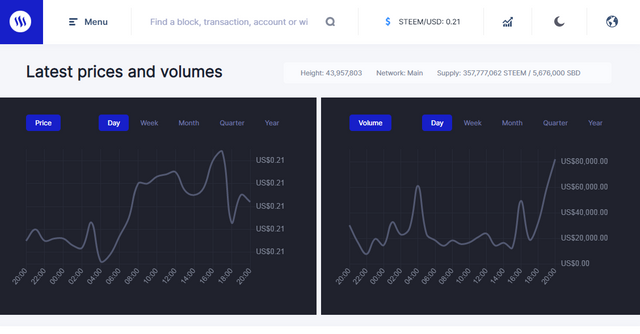 2. Steem Insight Tool - Steemworld.org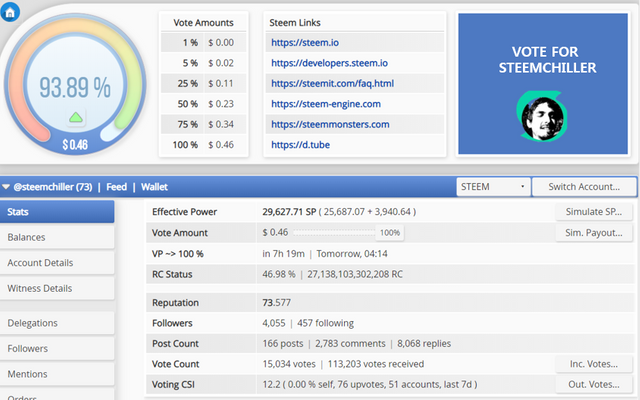 A must-know tool for any Steemian from the top witness @steemchiller. You can vote directly the account steemchiller. It has one of the most inclusive dashboards with all relevant information about any Steem account and additional tools like Transfer Search, Account Creator, Account Recovery, Key Generator, and Delegation History.
If you need to delegate Steem or undelegate it, need to know how much rewards you will have in the next 7 days, Steemworld.org is the place you will get help. The site is not saving any personal data and private posting and memo keys are encrypted and cached only readable on your own browser.
3. Steem Keychain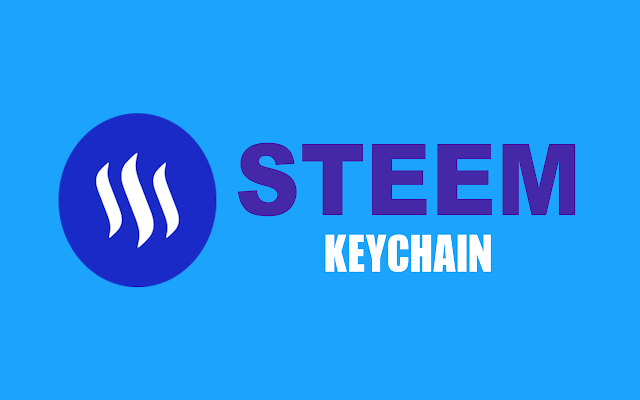 The original version of Steem Keychain had been developed and partly used also as political message board for the forked chain. Steem Keychain is still running and available, but some functions having bugs and it does not look like that it is going to be maintained anymore. As Steem Keychain is Open Source, there is now a forked version of Steem Keychain with some improvements and having a developer behind it who is taking care about the functions. The developer behind is @happyberrysboy.
If you download the new chrome extension, you will see that the color if the extension is different from the original version.
You can find the link for the extension below
Forked better Steem Keychain from @happyberrysboy
---
Almost all exchanges have now upgraded to the actual node version and started to open their wallets. With a stable Steem environment, we are now looking into an exciting future with a small but fine community creating the next generation of social media on the Blockchain.
If you have a witness vote left, a vote for @beargame would be also appreciated.
Steem, Peace, and out!