Steem Witness Server up and Running - Steem Witness Votes - About Ambient Hex
Hi,
AmbientHex here, but most people call me Sean. Hoping to receive some votes to serve as a Steem Witness. I have setup a Witness Server and have the required price feed updates reporting hourly.
I have been into Steem since November 2016. My background is in Information Technology with 30+ years of software development experience in the defense (bleh), finance and tech startup sectors. I primarily develop software for Linux / UNIX, but I do a little bit of everything from LAMP development, mobile development, embedded systems, database design and anything else I can get into. Looking to start some blockchain and Steem app development this year and learning more about crypto currency infrastructure. I'm open to collaborate on some Steem app development projects.
Anyway, the Steem Witness server is up and running on a high bandwidth and production ready system. It's picking up new blocks. Please drop a Steem Witness vote for ambienthex to help bring it into the Witness pool. Steem will continue to grow and the more decentralized resources on hand the better for all. Place your steem witness vote for ambienthex here: https://steemit.com/~witnesses
Few more details about AmbientHex
U.S. Army Veteran who served in Latin America and Haiti. I'm also a father to a brilliant 12 year old boy with incredible memory skills. Guess I'm of the Anarchist variety, but I'm not much of a fan for people type labels. I juggle a lot roles as a father and technologist in the tech startup area. When I do have a moment for myself, I'm usually playing keyboard and trying to make music.
My son and I
He's the one wearing the paperclip on the pocket. Little hacker wanna be who remembers multiple long Hex Wifi passwords across the city. His preferred programming languages are PERL and LISP, but mostly anything that runs on XBox...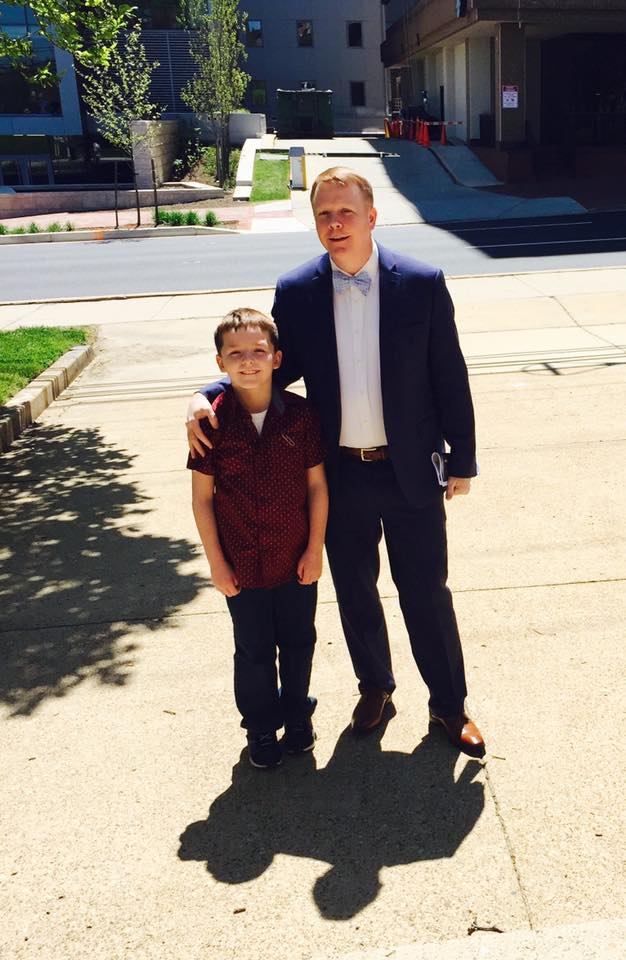 Playing around near the George Washington Bridge: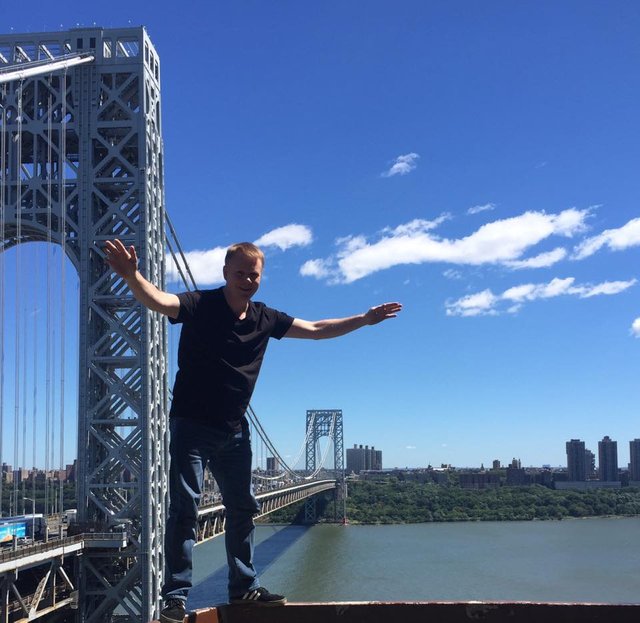 One of my songs:

Ok, too much blabba blabba blabba already! Please don't forget to vote ambienthex in as a Steem Witness. Looking forward to see if everything is setup correctly. Appears so, just need the Witness votes now. Vote here: https://steemit.com/~witnesses
Steem Witness Server ripping through blocks:


Price feed Confirmation:
[2018-01-18T07:09:35.279Z] finding account ambienthex
[2018-01-18T07:09:35.279Z] attempting to login account ambienthex
[2018-01-18T07:09:35.400Z] logged in
[2018-01-18T07:09:35.400Z] Successfully logged into user ambienthex
[2018-01-18T07:09:35.400Z] Publishing immediately, then every 60 minute(s)
[2018-01-18T07:09:35.401Z] Querying Poloniex (btc/steem)
[2018-01-18T07:09:35.406Z] Querying Bittrex (btc/steem)
[2018-01-18T07:09:35.407Z] Querying Poloniex (btc/usd)
[2018-01-18T07:09:35.502Z] STEEM/USD is 4.010
[2018-01-18T07:09:35.505Z] Data published at: Thu Jan 18 2018 07:09:35 GMT+0000 (UTC)
Voting for a Steem witness:
Enter ambienthex and then click vote.


Click the green up arrow.

Kind Regards,
Ambient Hex