Just when I thought Winter should be over, I wake up to snow falling.   The snow is landing on the mess of a yard which is old snow and ice mixed with pine needles and some chicken poop.

I really don't have any reason to complain, it is just weather...
Except, I have Spring things I want to do outside.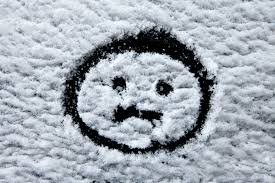 I've got the "End of Winter Blues".