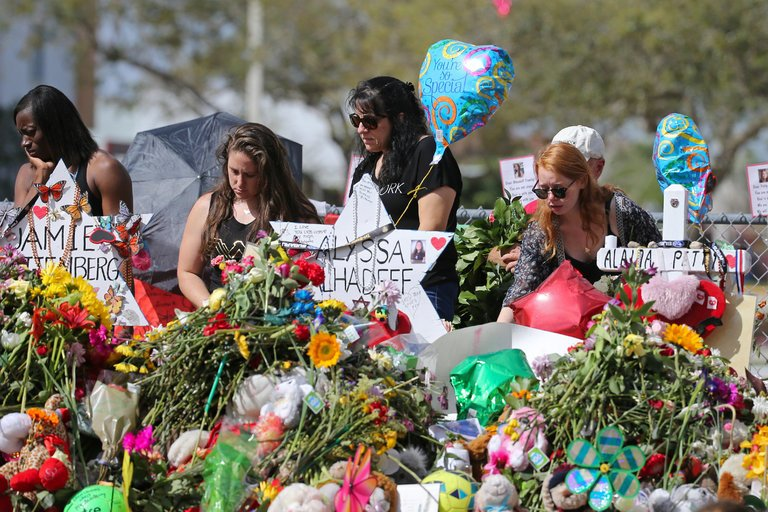 Mourners on Sunday at a memorial for the victims of the shooting at Marjory Stoneman Douglas High School in Parkland, Fla. Staff members begin returning to work today, and classes will resume on Wednesday. Credit David Santiago/Miami Herald, via Associated Press
(Want to get this briefing by email? Here's the sign-up.)
Good morning.
Here's what you need to know:
No limits for Xi
• The Communist Party has proposed revising China's Constitution to abolish term limits on the presidency, a move that could allow President Xi Jinping to remain in office indefinitely.
It is the boldest move yet by Mr. Xi, who is seeking to strengthen the party's control and to restore China as a global leader.
The Constitution limits Mr. Xi, who became president in 2013, to two five-year terms. We looked at how he came to power.
• Government censors rushed to block criticism of the plan, which renewed fears of strongman politics.
TODAY IN NEW YORK, NYUpdate Location
A shower in the morning; clearing, mild
45°F 52° 38°
TOMORROW: 55° 41°
"It's never going to be the same. Never."
• Students and parents returned to Marjory Stoneman Douglas High School in Parkland, Fla., on Sunday for the first time since the mass shooting there that killed 17.
"It's like the first day of school," one student said, "but it's not normal at all."
Lawmakers on Capitol Hill are also back, after a weeklong recess. They face intense pressure to act on gun control, but, as our reporters note, "If the past is prologue, Congress will do nothing."