And the Best Wine Bar in the World is...
Surprise, surprise... 2017 best wine bar in the world is... French! :-) 
This year's award of the prestigious magazine The World of Fine Wine goes to Bar No. 5 in Toulouse. Not New York, Paris, London or the wine capital - Bordeaux, like it was in the past years but Toulouse. Wine specialists gather each year and take into consideration different criteria such as variety of wine selection, the originality of wine vintages and their origins, as well as the place itself.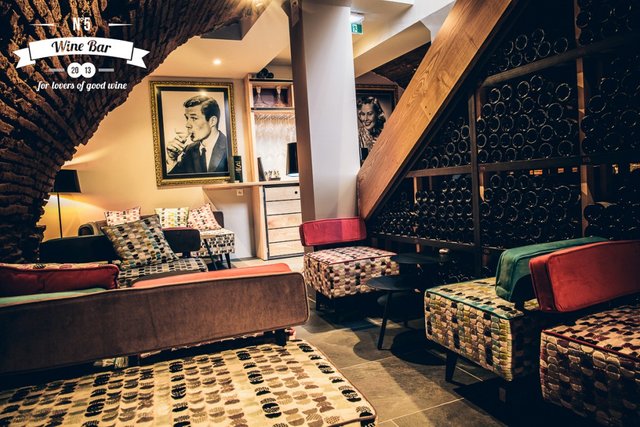 So, what's so unique about No. 5 Wine Bar?
No. 1 factor that contributed to this win is 3,300 different wine references that we can find in the menu. Out of which 300 kinds we can choose by the glass! Based only on the probability theory, the selection will suit any palate. ;-) Add to it wines from countries like Tasmania or Japan and you will be totally blown away. 
No. 2 is that it is not your typical local wine bar. Thanks to Enomatic machines every customer can serve wines by the glass by themselves. All they need is a card charged by the bar with chosen amount of money to be able to taste the wines they want, in the quantities they want. This innovative technology allows customers to try wines they normally would not buy, like some big grands crus or best champagnes. You can even enjoy 1989 Petrus or go for a Rotschild. 
No. 3 is amazing tapas! The choice of food is of great quality. We can try delicious foie-gras with organic jelly with saffron, French saucisson, Spanish Pata Negra, coquille Saint-Jacques, selection of cheeses or truffle burrata all accompanied by the fresh bread from Boulangerie St. Georges. 
No. 4 is that it's simply affordable. We can easily find good wines for 3-4 EUR per glass and, if we do not spend all the money saved on the Enomatic card, we can always use it later. 
No. 5 is the retro design inside the bar. The moment you enter the place, you will know that the place has something. But it is when you go to the "basement" that you will feel like in a different world. Every corner of the bar will either surprise you, make you smile (or laugh) but for sure will make you feel super cozy. Just take a look and enjoy your visit: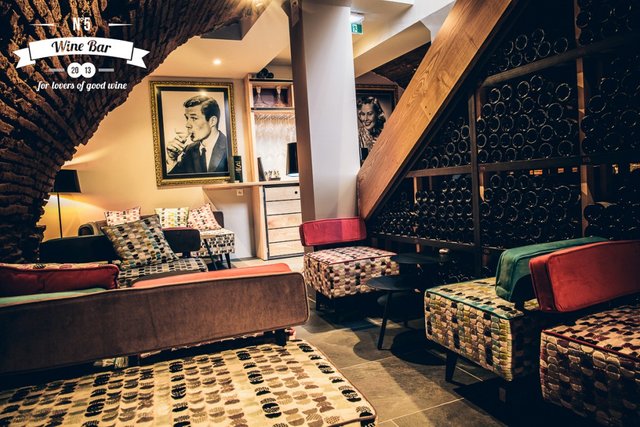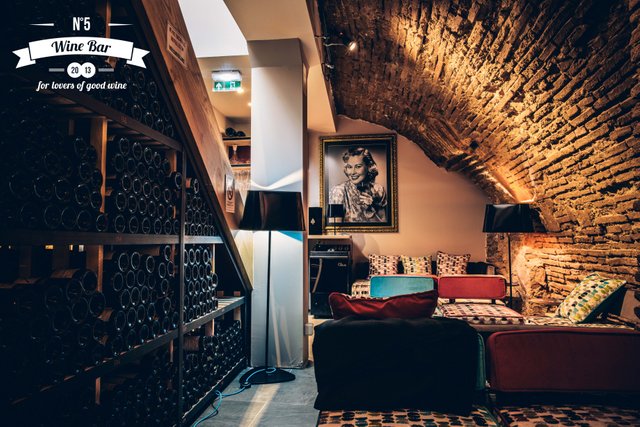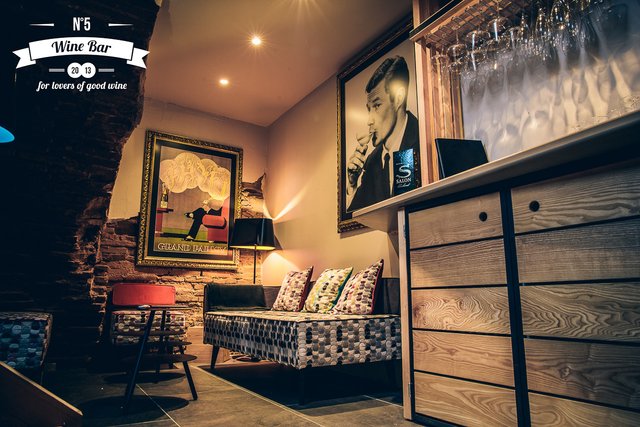 No. 5 WINE BAR
Website: www.n5winebar.com
Address: 5 Rue de la Bourse, 31000 Toulouse
Hours: 6PM–1AM
Phone: +33 5 61 38 44 51
Reservations: lafourchette.com
If you like this article follow Unpackfrance.com
Facebook: unpackfrance
Instagram: unpack.france