Winemaking - it's a tough and messy gig!
Harvest time at a winery is go time. Everyone is working around the clock, 24 hours a day. And when you're running on very little sleep and in desperate need of a shower, your adrenaline just kicks in and you end up having the best time of your life! However, I can't stress enough that it's A LOT OF WORK! Blood, sweat, and tears come into play for sure and if you are not a fan of manual labour, this may not be for you.
Oh, and did I mention that it's messy?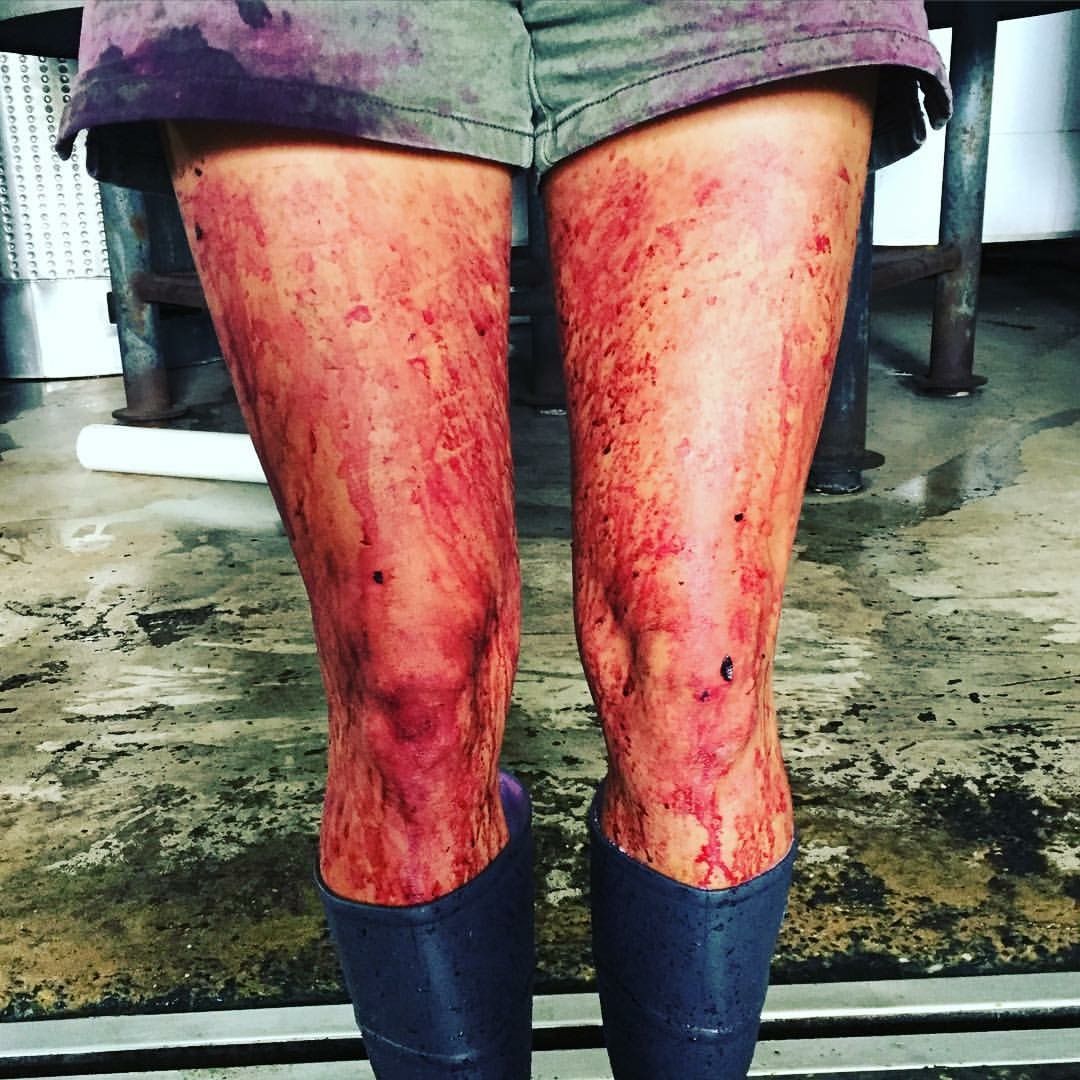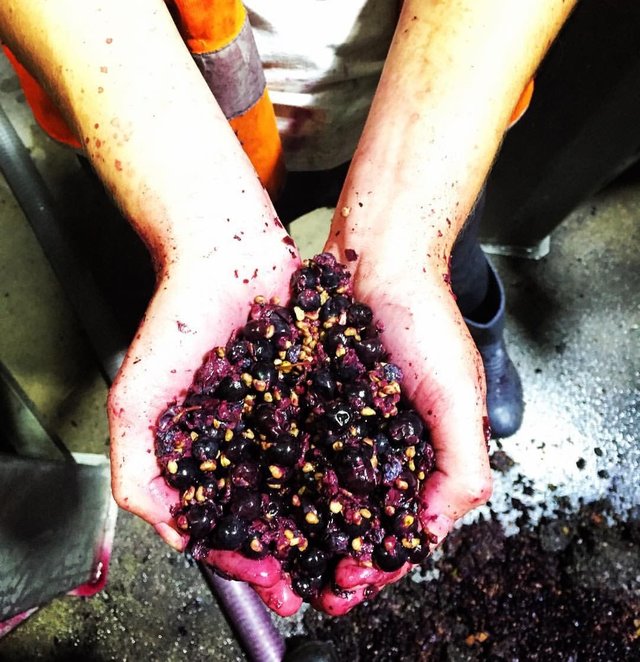 I would wake up some mornings with dried grapes still in my hair, and that was even AFTER a shower. To balance things out though, there are days when you get to stay a bit cleaner and relax a little - barrel samples, lab tests, filtering, bottling. All way cleaner.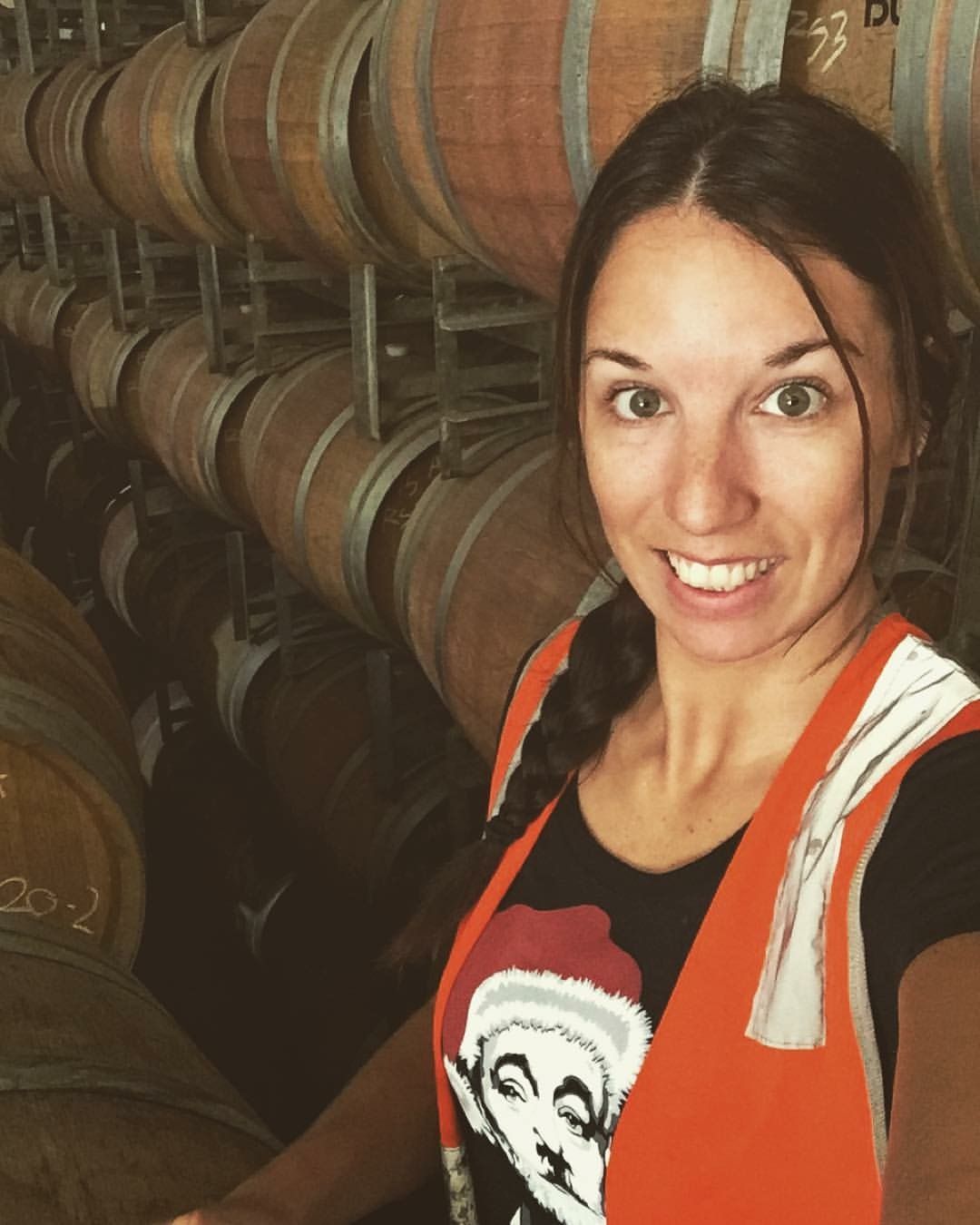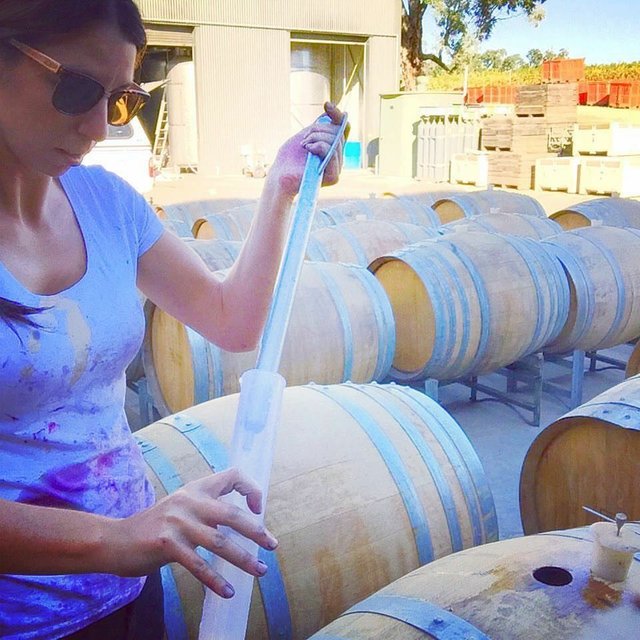 You spend months doing everything needed to get from grape to glass. By the end of the season you are so completely exhausted that you've earned yourself the biggest glass of wine that you've ever poured for yourself! You're also so physically fit that I almost found myself looking for the nearest street fight :P
All in all, the point of this post was to show people that even though 'winemaker' is a fancy sounding job, it is not always as glamorous as it sounds. They work extremely long days and are under a lot of pressure constantly, but in the end they are the ones that bring us wine lovers the wine! And we love them for that <3
Thanks for reading!
Now, back to work...