There was a time when most of the wines from the south of France were destined for the distillery (or Spain!). However an evolution across the whole of France in the face of the oncoming charge from newcomers like Australia & California saw France start to lift its game from the 1980's. It also accompanied a period where wines from the southern warmth were being recognised for their value & pioneers like Aimé Guibert at Mas de Daumas Gassac began to show the true potential of the region. The wines of the Languedoc-Rousillon started to come of age.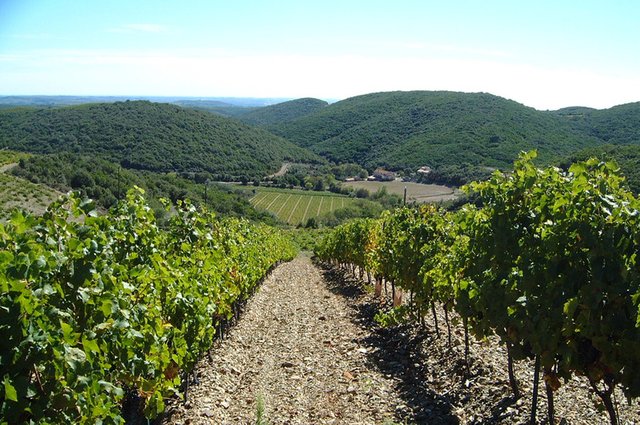 Vineyards in the region go back to the 9th century at least when monasteries planted the hilly region knowing only poor soil gives great wine. These are great vineyards that have suffered centuries of neglect but may justly be thought of as the true cradle of French viticulture.
The wine tasted and chosen from the Languedoc region is the 2012 Calmel & Joseph Faugeres, tasted in June 2017.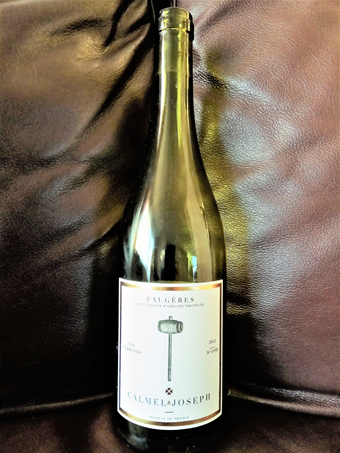 It is a deep crimson red, with spicy berry, floral & herb notes. A meatiness is lifted by wild herbs typical of the garrigue shrub-land of the south. Rich & full, berry fruits develop with age-softened tannins providing a luxurious framework well beyond its price point.
Calmel & Joseph is a negociant specialising in wines from the Languedoc-Roussillon, with the Faugeres arguably the jewel in their Terroir range.
The Faugeres AOC (pronounced Foh-year) finally received AOC status in 1982. The hilly region consists of 2000 hectares of schist/shale soil on south facing slopes. The wines mostly consist of typical southern varietals of Carignan, Syrah, Mourvèdre, Grenache and Cinsault. The wines are typically powerful and red fruited, with aromas of the hillside garrigue and an elegant finish.
The wines of Faugeres offer great value and really are a rising star of the south.