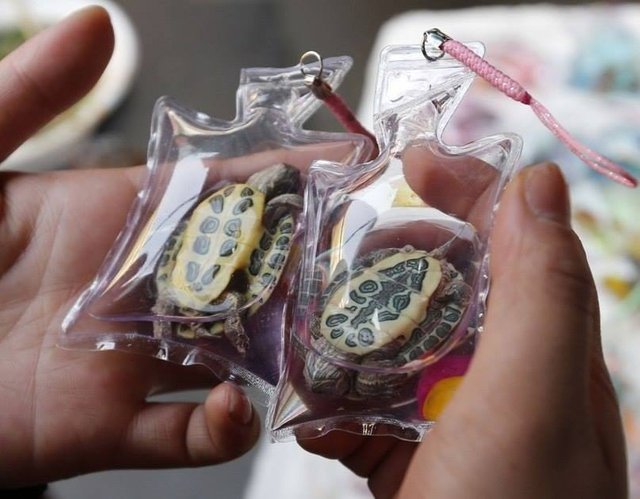 image credit
An amazing & also shocking information is just waiting for you. You must be astonished when you hear the truth about the components used to make some sort of keychains in China. In China some sort of keychains are made with live animals. These special keychains are made for tourists.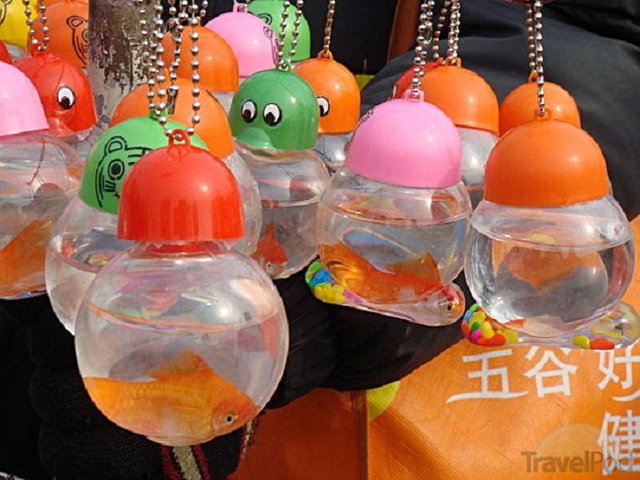 image credit
Which animals are used ?
Generally small fishes or turtles are placed in a small sealed plastic keychain container.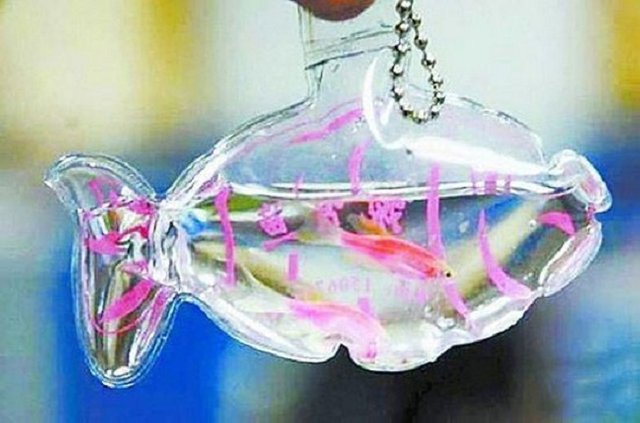 image credit
How long these animals live ?
The sellers claim that they keep some nutritious supplements inside the plastic containers. This nutritious supplements keep the animals alive for several weeks or months. This is 100% false. Only food makes no animal live for a long. Without fresh oxygen, water, air no animals can survive for a long. Actually, no access to air and limited space kills these animals quite quickly.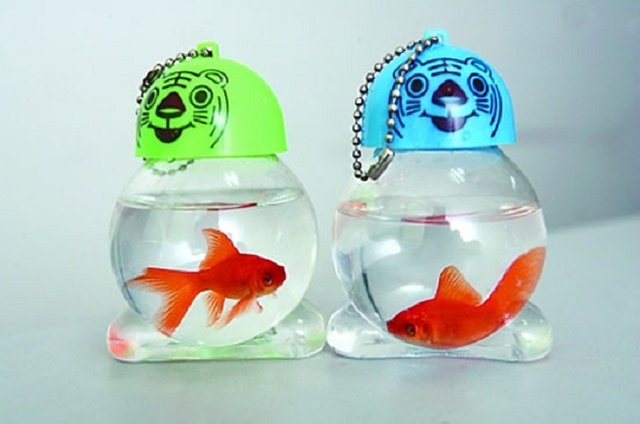 image credit
Unfortunately, buying or selling these poor creatures as keychains is not banned in China. These activities are legal. I think it should be banned.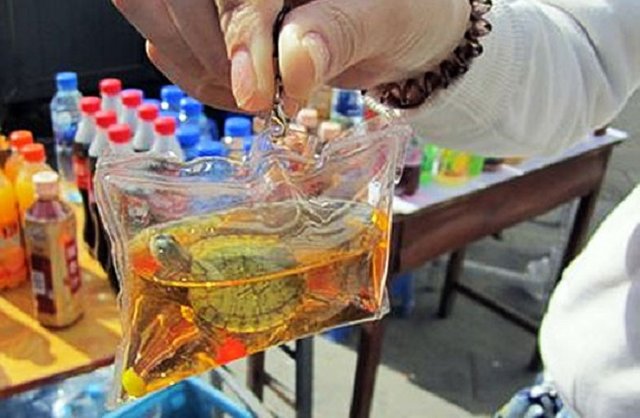 image credit
---
Sources :
---
follow me on steemit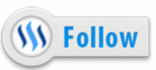 AND resteem it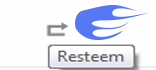 ---

>>Thanks to @elyaque for designing my badges :)<<
                     MY STATS
   REPUTATION SCORE : 67.2 | TOTAL FOLLOWERS : 274
   TOTAL BLOG POSTS : 354  | TOTAL LIKES : 19765
   TOTAL EARNINGS   : $2562.17