Adventure tour guide Marcelo Sueth takes a wonderful selfie with a sloth and if he could talk he would tell you don't worry, be happy.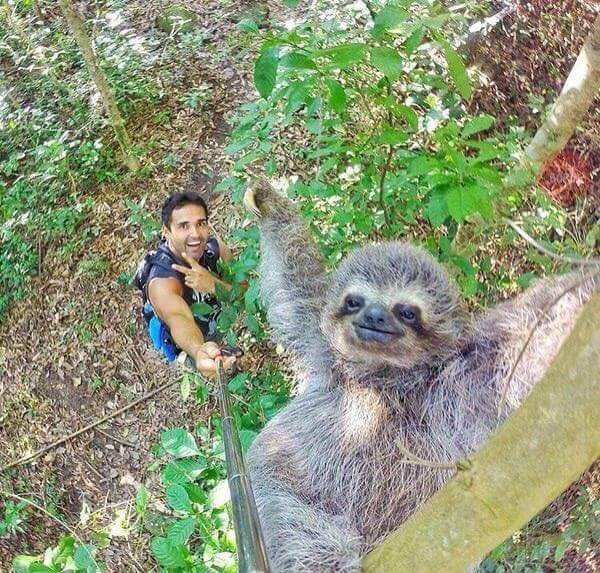 Marcelo Sueth came across this sloth when he was on a hike near the city of Rio de Janeiro. Even though sloths, as we know tend to be a little on the slow side so when he approached it and felt no threat, he decided to take a selfie with the cute animal.
"It was an amazing moment of interaction and exchange of good energy," Sueth told ABC.
The picture has gained more than 2 million views on social media accounts and why wouldn't it ?
Sloths are solitary creatures but this one welcomed company and shared a smile with him. They say a picture is worth a thousand words but in this one it only says two to me...
Be happy.
https://www.huffingtonpost.com/entry/sloth-selfie-rio-de-janeiro_us_577fc4afe4b0c590f7e90638?utm_hp_ref=cute-animals