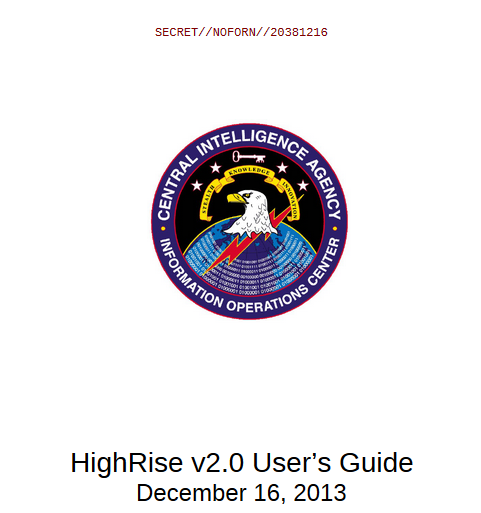 Wikileaks continues the Vault Series; today they released the files about highrise. I red it a few minutes ago and think it's not bad to share this stuff.
Highrise
13 July, 2017
Today, July 13th 2017, WikiLeaks publishes documents from the Highrise project of the CIA. HighRise is an Android application designed for mobile devices running Android 4.0 to 4.3. It provides a redirector function for SMS messaging that could be used by a number of IOC tools that use SMS messages for communication between implants and listening posts. HighRise acts as a SMS proxy that provides greater separation between devices in the field ("targets") and the listening post (LP) by proxying "incoming" and "outgoing" SMS messages to an internet LP. Highrise provides a communications channel between the HighRise field operator and the LP with a TLS/SSL secured internet communication.
[source]https://wikileaks.org/vault7/#Highrise
[download_file]https://wikileaks.org/vault7/document/HighRise-2_0-Users_Guide/
You should check it out on wikileaks, there is much information provided.
Today it's just time enough for this update, maybe i find some more minutes on the weekend.
BS