What a sad day for basic human rights and press freedom. I made this yesterday ready to post today in the fight to save Julian Assange but when I woke I found that he had been dragged from the embassy and arrested. Nonetheless the fight is far from over and the clip if anything is more meaningful today than it's ever been.
I used Adobe After Effects and Adobe Premiere Pro for this video. I first cut the clip from a press conference Julian did on the balcony of the Ecuadorian Embassy in May of 2017. This was the same day Sweden dropped the rape charges, Chelsea Manning was pardoned, and Wikileaks began releasing their Vault 7 cache of CIA documents.
Here are a couple of screenshots from my project windows from Premiere Pro.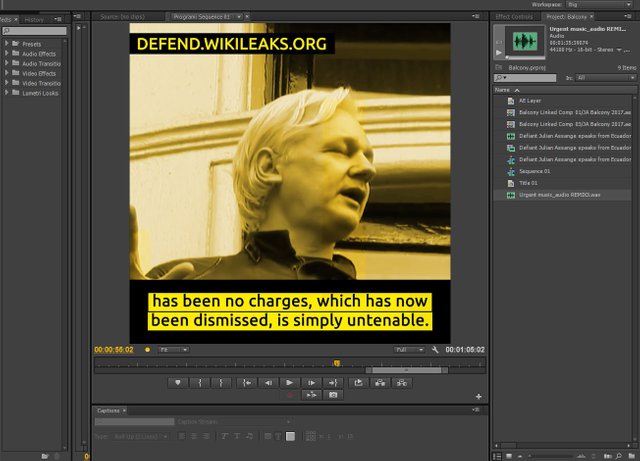 And here are a couple more from my After effects project windows.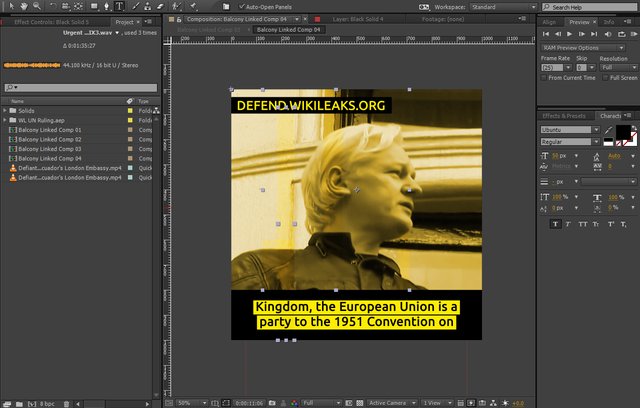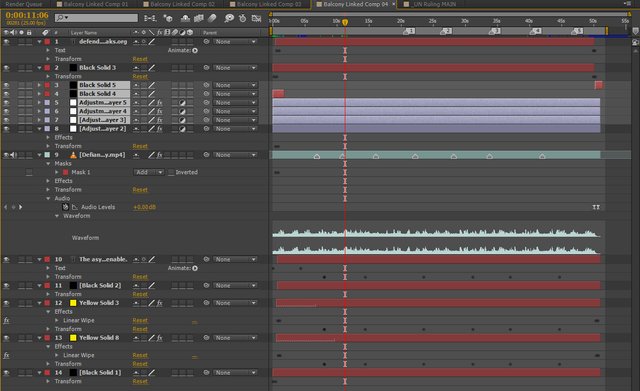 Please feel free to download and share across all social media platforms.
Please share my recent tweet of the video also.