Steem.center : About | STEEM Rewards | Rules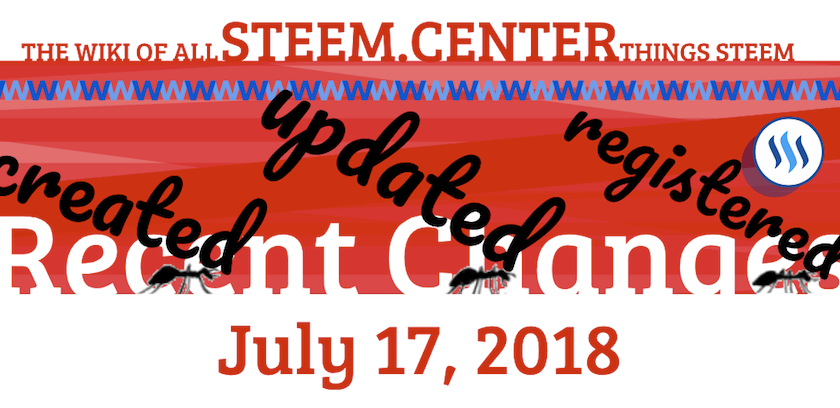 Hi steemians! As usual since March this year, here is our weekly summary post of the Recent Changes in Steem.center wiki. When not indicated, the articles were updated by @steemcenterwiki ourselves.
July 17
July 16
July 13
New registered user: Mgazi297
July 12
July 10
---
ARTICLES IN BAHASA INDONESIA
July 17
July 16
July 13
July 12
July 11
July 10
---
ARTICLES IN PORTUGUESE
July 17
July 16
July 15
July 14
July 12
July 10
---
Check the Recent Changes list page updated live in: https://www.steem.center/index.php?title=Special:RecentChanges&days=14&from=&limit=500
Welcome to the new and returning participants! Thank you very much to keep collaborating even with this time of tiny rewards! Welcome to the new registered users! As happened before we are facing a shortage of rewards but you can collaborate in the wiki to be in our next list of STEEM rewards distributions if interested.
If you consider all the collaborator's hard work useful and want to support the project with donations and increase our weak reward pool, just transfer any STEEM, SBD value or STEEM Power delegation (check in the rules our upvotes routine) to @steemcenterwiki. Or follow, upvote or resteem this post.
Thanks again to all collaborators, followers and donators! Let's continue contributing to make Steem.center in the wiki about all things Steem!

Image credits: animated gif and illustrations by @wagnertamanaha.
Steem.center : About | STEEM Rewards | Rules