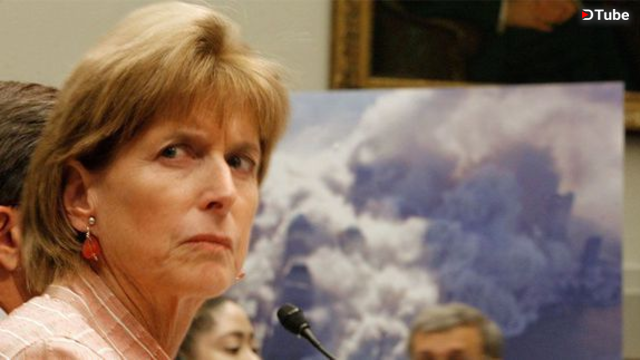 ---
Derrick Broze questions Christine Todd Whitman (former New Jersey Governor and head of the Environmental Protection Agency) about her role in the controversial decision to tell the people of New York that the air and water were safe to breathe and drink in the days following the 9/11 attacks.
Sources:
'Never Forget': Gov't Said the Air Was Safe, Now Thousands of 9/11 First Responders Have Cancer
https://thefreethoughtproject.com/never-forget-govt-said-the-air-was-safe-now-thousands-of-9-11-first-responders-have-cancer/
Investigator: EPA not properly testing WTC air
http://www.cnn.com/2002/TECH/science/02/24/rec.wtc.air.quality/
E.P.A. Whistle-Blower Says U.S. Hid 9/11 Dust Danger
https://www.nytimes.com/2006/08/25/nyregion/25toxic.html
EGREGIOUS EPA MISCONDUCT DELIVERS WHISTLEBLOWER WIN
https://www.peer.org/news/news-releases/egregious-epa-misconduct-delivers-whistleblower-win.html
OBAMA EPA IGNORES PUBLIC HEALTH LESSONS OF 9/11
https://www.peer.org/news/news-releases/obama-epa-ignores-public-health-lessons-of-9/11.html
OSHA: EPA Must Reinstate Whistleblower
https://www.ehstoday.com/news/ehs_imp_35653
New Docs Detail How Feds Downplayed Ground Zero Health Risks
https://www.propublica.org/article/new-docs-detail-how-feds-downplayed-ground-zero-health-risks
The Conscious Resistance Network is an independent media organization focused on empowering individuals through education, philosophy, health, and community organizing. We work to create a world where corporate and state power does not rule over the lives of free human beings.
Find more videos like this at: www.theconsciousresistance.com
Our work is supported by SmartCash, the business focused, user-friendly & decentralized crypto-currency. www.smartcash.cc
Support our work: Patreon.com/DerrickBroze
---
▶️ DTube
▶️ IPFS