Black & White : Enjoy the Beauty of the Beach While Drinking Coconut Water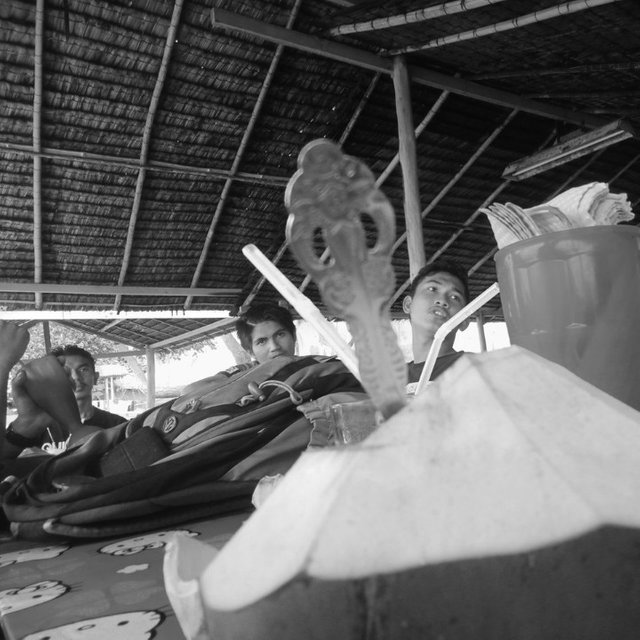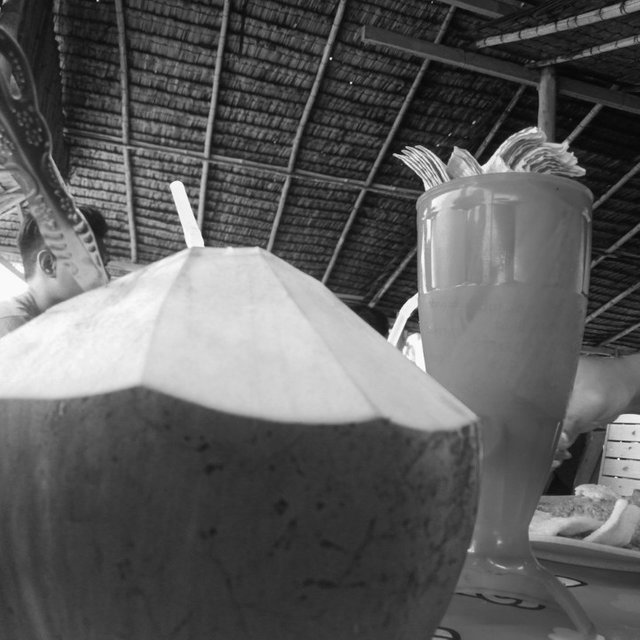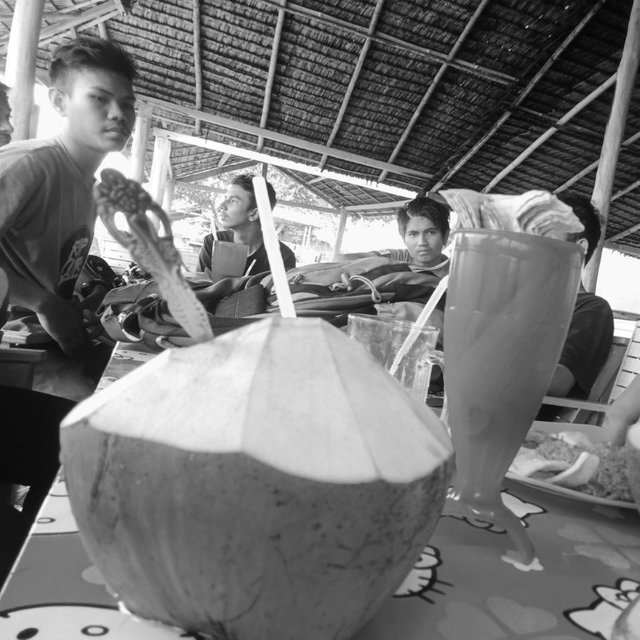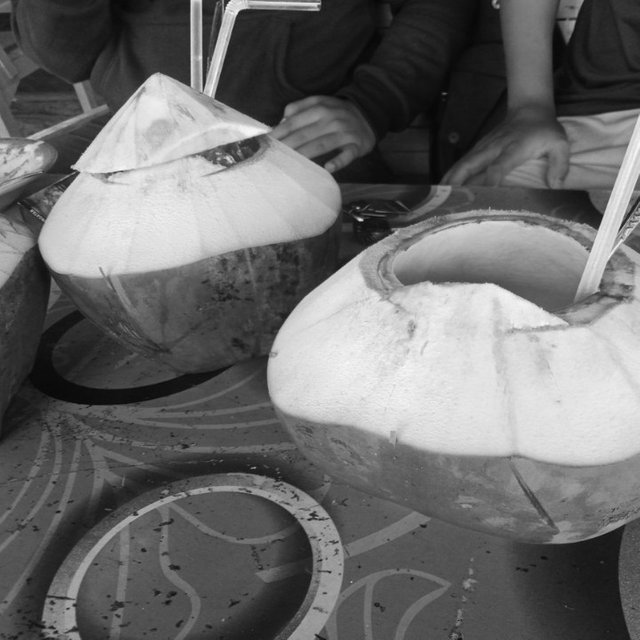 Hello everyone steemian friends, on this occasion I want to tell how our experience while enjoying the beauty of nature while drinking Coconut Water on the edge of Jomblang beach. And for those of you who don't know, Jomblang beach is one of the most famous tourist attractions and is always filled with young people every day.
In Jomblang beach, we can not only enjoy the beauty of the natural panorama, but we can also eat our local culinary on the beach directly because along the beach we can find many types of culinary specialties from our city which is provided for the visitors who are visiting one of the very famous beaches in our area.
We usually gather almost every week to discuss while enjoying the natural beauty of the beach, but on the sidelines of our activities will certainly eat a special drink when visiting there is young coconut water served with the addition of ice cubes and sugar so that it tastes more delicious than the we usually find that young coconut water drink at Jomblang beach has become one of the mandatory drinks.
[WhereIn Android] (http://www.wherein.io)