Hi dear Steemians🌹
親愛的Steemians大家好🌹
How are you? It's Chinese New Year of the Pig and I wish all the Chinese happy Lunar New Year!!! 🐽 It's the first time I've ever spent the Chinese New Year in a foreign city, so I'm excited to see how people in London celebrate the most important Chinese festival!! Thanks @aaronli for hosting the A City A Story Contest which encourages us to share stories of the city we're living in. So today I'm gonna share with you one of the most interesting family events organised by Museum of London: Chinese New Year Celebration at Museum of London Docklands. 👨‍👩‍👧‍👦
大家好嗎?豬年到了,祝願所有華人農曆新年快樂! 🐽 這是我第一次在外國度過農曆新年,所以我十分好奇倫敦人如何慶祝這個中國最重要的節日。感謝 @aaronli舉辦 A City A Story Const,鼓勵我們分享自己所居住城市的故事。所以今天我會向大家介紹 倫敦博物館舉辦的最有趣的 家庭活動之一:倫敦博物館碼頭區的中國新年慶祝活動 ! 👨‍👩‍👧‍👦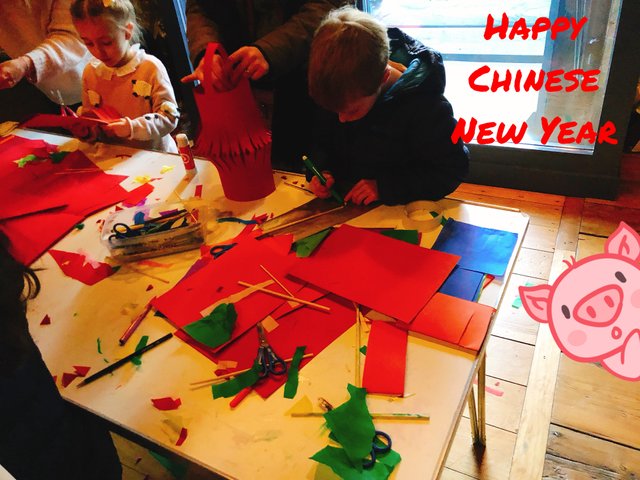 A way with words - Chinese Calligraphy 🀄️【中國書法】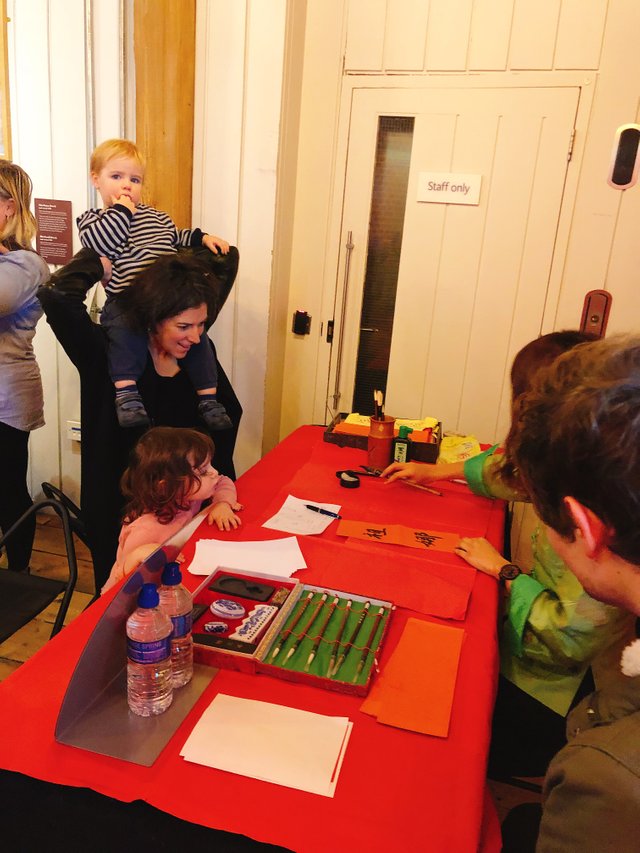 Chinese is one of the most difficult languages in the world, especially when it comes to writing. Come here and these calligraphers will use this ancient art to "draw" your name, Chinese New Year wishes, or any special Chinese character chosen by you! 👩‍🎨
中文是世界上最難的語言之一,特別是在寫作方面。如果你參加這個活動,書法家們會在春聯上寫下你的名字、中國新年祝福,或者是任何漢字哦! 👩‍🎨 根據我當天經驗,外國人對我們的文字真的充滿了興趣呢!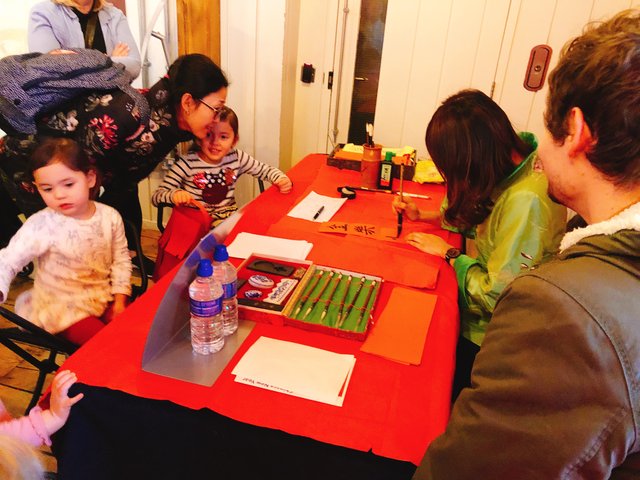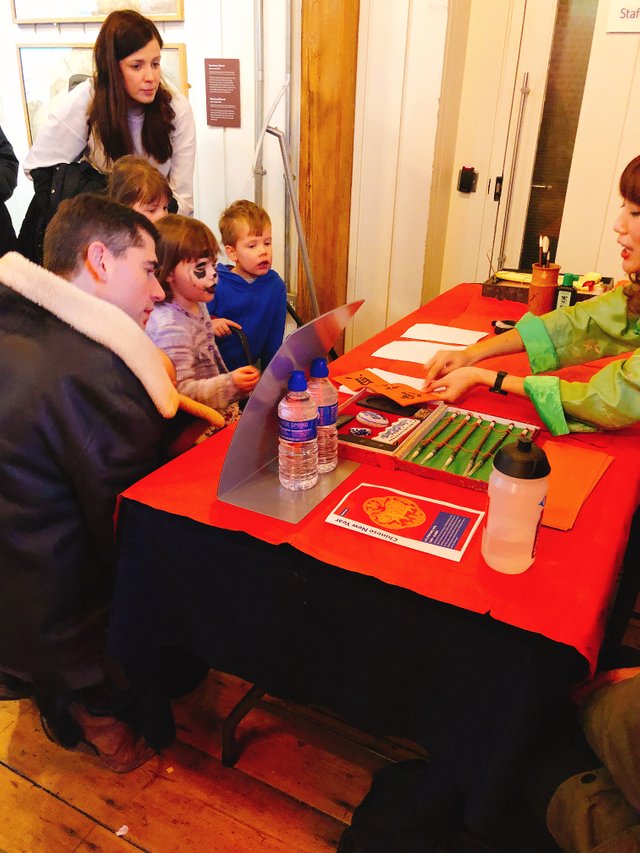 Light Up the New Year 🏮【點亮春節】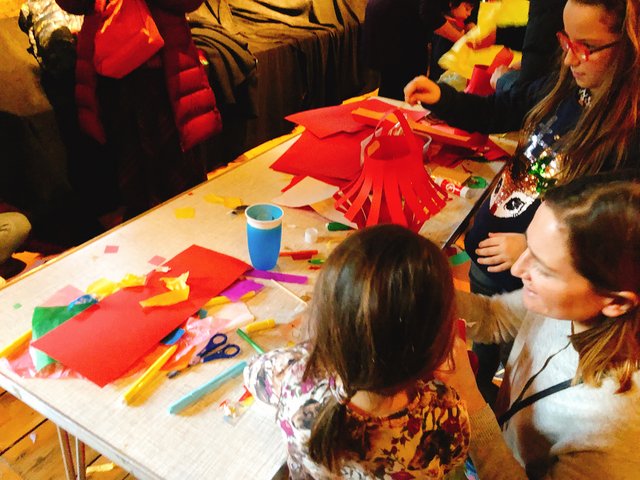 To decorate your home for Chinese New Year, what's better than creating your own Chinese lantern? 🏮It not only trains children to be more creative, but also provides an opportunity for parent-child interaction. What a great family event! :))
如果想在新年裝飾一下自己的豬窩家,還有什麼比掛上自己親手做的中國燈籠更好呢? 🏮 這個燈籠工作坊不僅培養孩子的創意,還為家庭成員提供了難得的互動機會。多麼棒的家庭活動呀!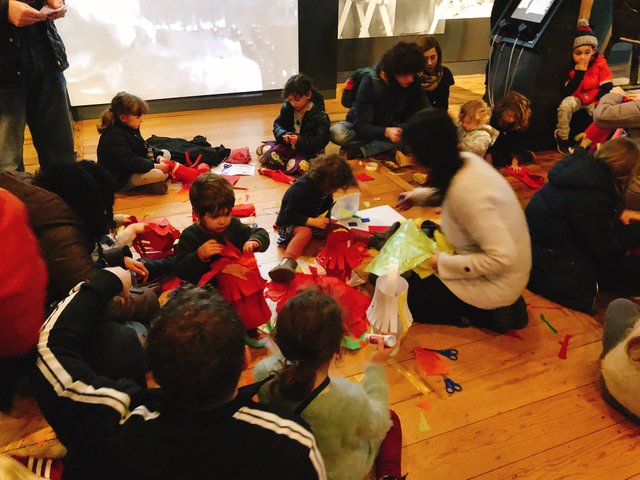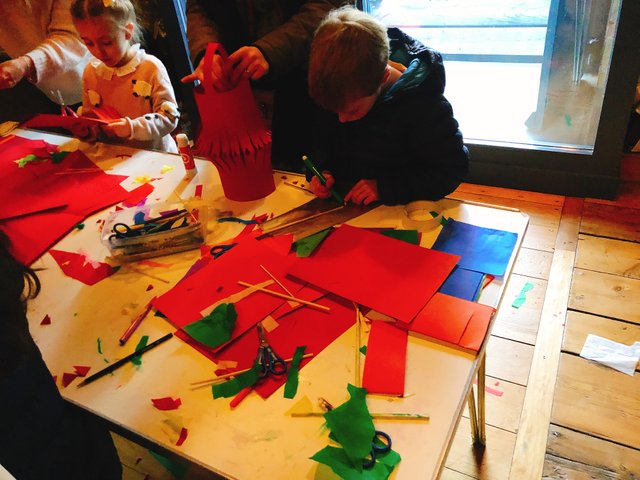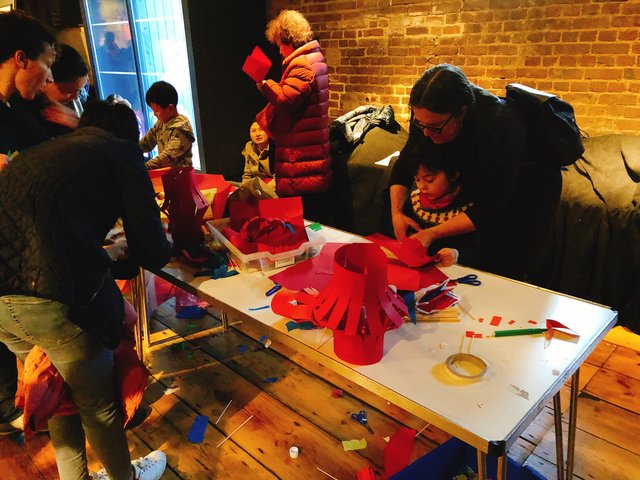 Face Painting 👩‍🎨 【面部彩繪】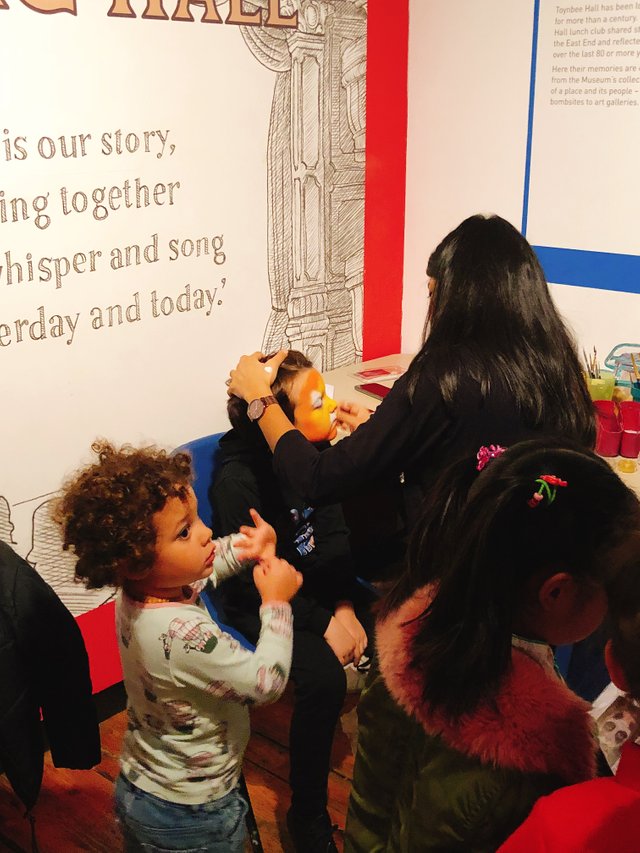 Welcome the Year of the Pig in a colourful way by having your face painted!! Would you like to choose to be a panda, a tiger, or something else? 🐼🐯
以豐富「多彩」的方式迎接豬年!你想化身熊貓、老虎還是別的小動物呢? 🐼🐯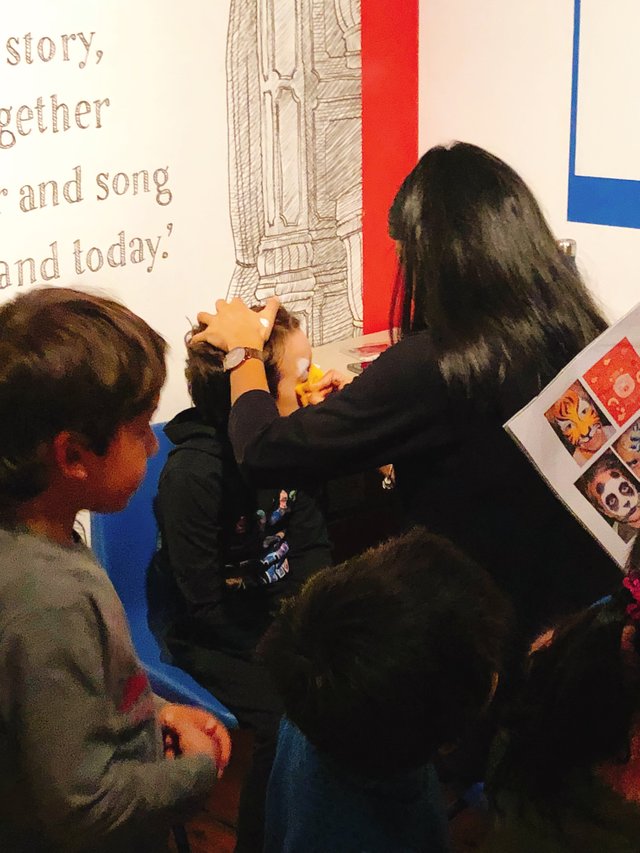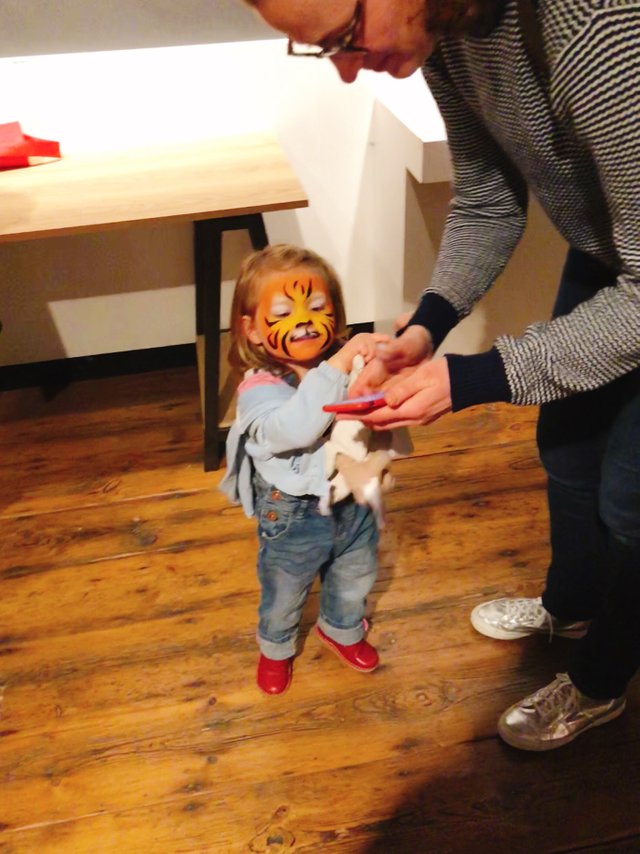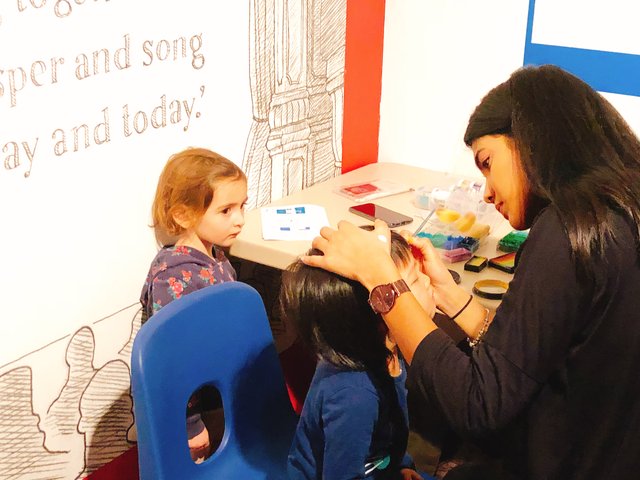 A trio of Chinese tales 📖 【民間故事】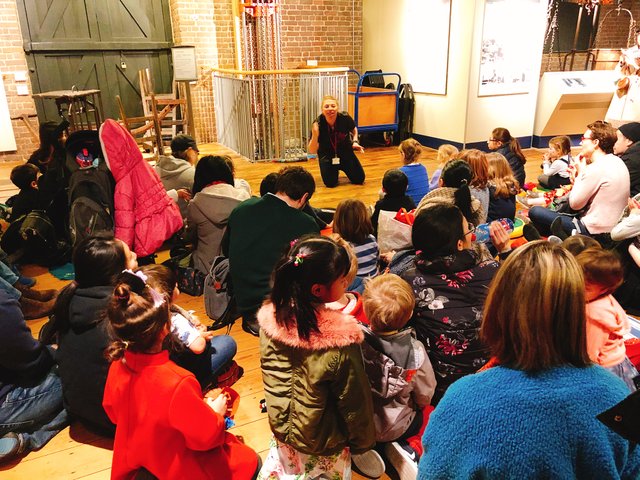 Listen to classic Chinese folktales which travelled across the world to Victorian England!! The storyteller pulls us into the story!! Just a short video to let you know how it looks like:
在這裏,倫敦的小朋友能聽到經典中國民間故事 哦!講者繪聲繪色地向小朋友講述古老的中國民間傳說,故事引人入勝,讓我感覺回到了三千年前!下面是活動的簡短視頻,大家了解一下;p

Did You Know about London's Original China Town❓【你知道倫敦的「老唐人街」在哪裏嗎】❓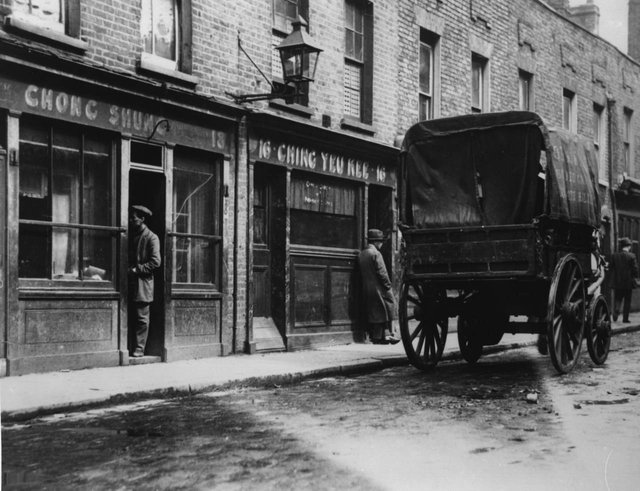 Britain has enjoyed a trade relationship with China for more than 400 years, opening up the migration between the two countries. By the late 1800s a Chinese community was well established around Limehouse Causeway, close to the docks (source).
英國與中國建立了 超過400年的貿易關係,所以從400年前起,許多華人就移民到了英國。到了19世紀末,一個華人社區在靠近碼頭的Limehouse Causeway附近建立了起來。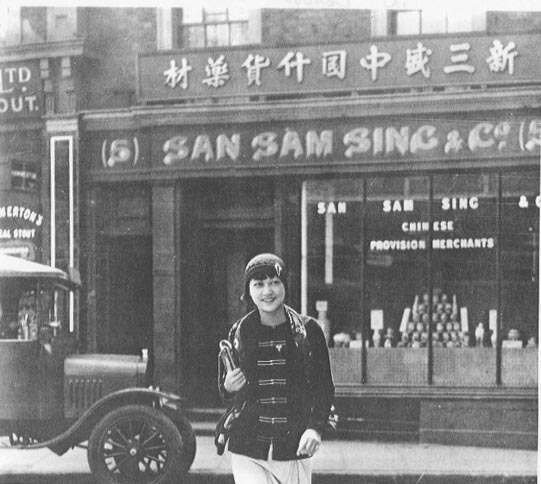 The fledgling Chinese community near Limehouse would eventually become known as London's original Chinatown, although the decline of the shipping industry and the bombing of the capital's docklands during World War II eventually led the community to relocate to Soho, where it remains to this day (source).
位於Limehouse附近的華人社區被稱為倫敦最初的唐人街。不過,在第二次世界大戰期間,英國航運業衰落、首都碼頭區也受到了轟炸。所以,位於Limehouse的華人社區搬遷至了soho,時至今日。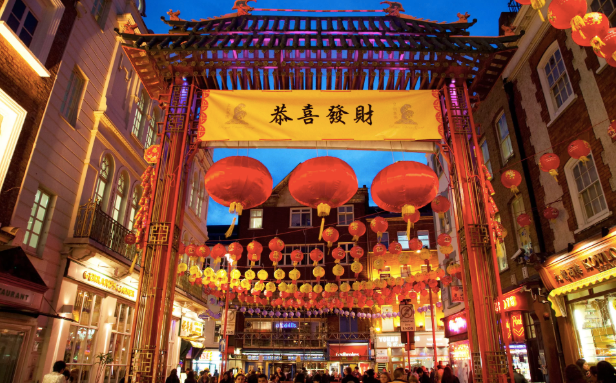 Just My Cup of Tea 🍵 【你是我的茶】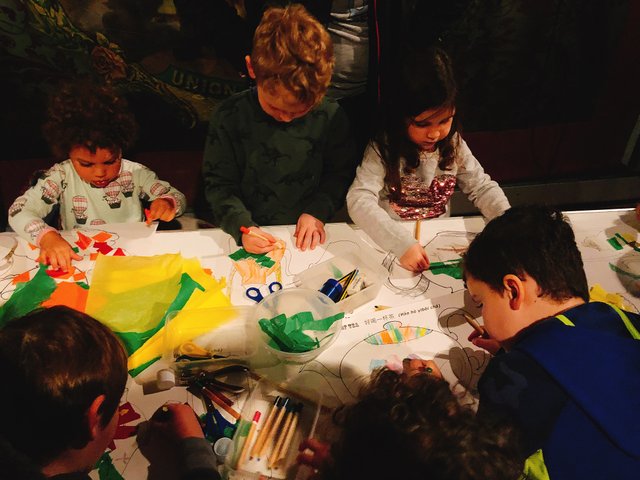 Did you know that 165 million cups of tea are consumed in the UK every day? 🍵 Let's know more about the UK's favourite drink which came from China!! Children can design their own teacup decorated with Chinese dragons, clipper ships and tea bags :))
你知道嗎?英國每天消耗1.65億杯茶 之多! 🍵 在這個創意繪畫活動中,小朋友們可以用龍、帆船和茶包裝飾自己的茶杯,加深他們對茶這種來自中國、英國最受歡迎的飲料的認識。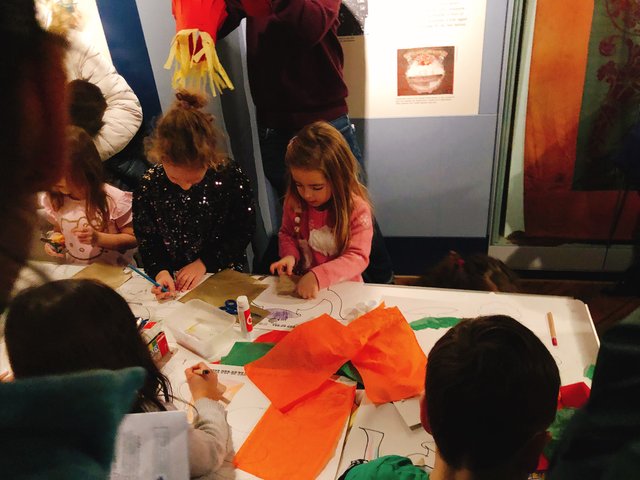 OFlyHigh 🧚‍♀️ 【飛得更高】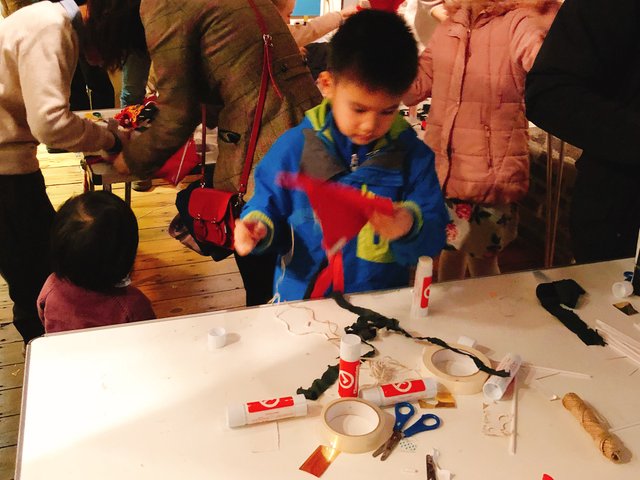 Wanna know how to make a kite? You've come to the right place! You have to make it from scratch - definitely challenging!!👨‍👩‍👧‍👦
想知道怎樣做風箏嗎?那你就來對地方了!在這裏,你和你的孩子可以在專人的指導下從0開始製作風箏——絕對不是剪剪貼貼這麼簡單哦!👨‍👩‍👧‍👦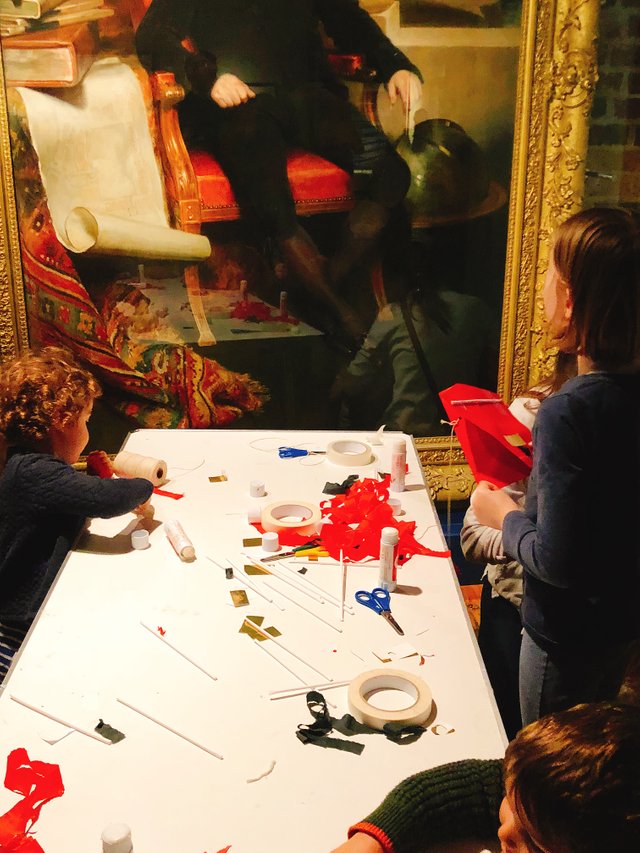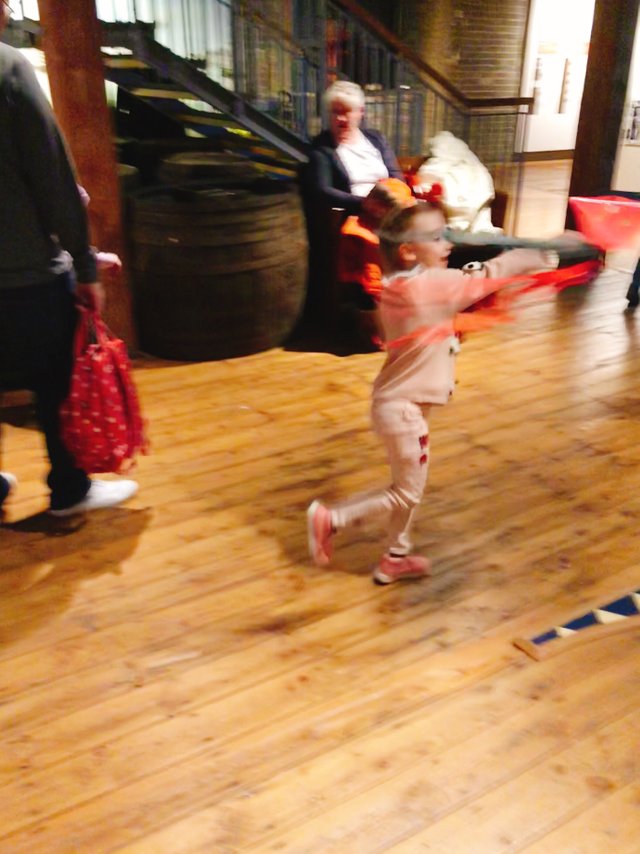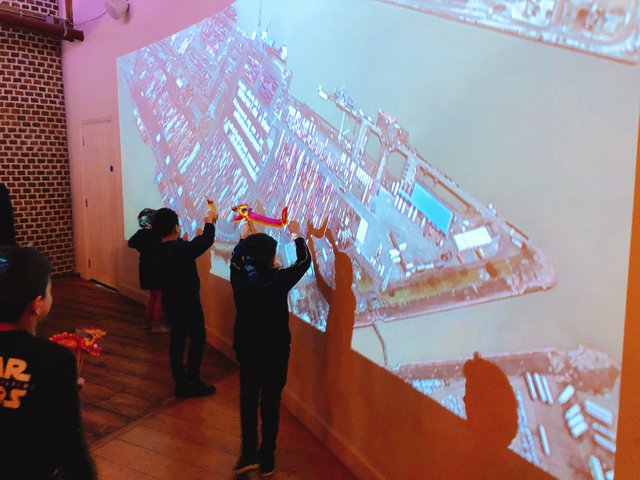 Wishes for the Chinese New Year 🐉 【新年祝福】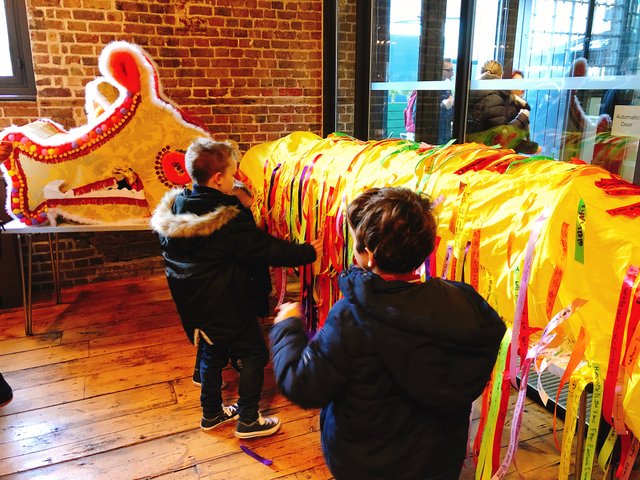 Decorate the giant dragon puppet with your New Year wishes written on a strip of paper! What would you wish for the New Year? I wish all of you good health and prosperity in the Year of the Pig!! 🎁🐽 Please do tell us how you celebrate Chinese New Year in your city:) Don't forget to check out A City A Story Contest if you wanna share your city's stories. See you next time!
在這裏,你可以把你的新年願望寫在一張紙上,然後用來裝飾巨龍!在新的一年裏,大家都有什麼願望呢?我祝大家豬年身體健康,萬事如意! 🎁🐽 大家所在的城市是怎麼慶祝中國新年的呢?:) 如果大家想分享自己城市的故事,就不要忘記查看 @aaronli舉辦的 A City A Story Contest 活動哦!今天就先寫到這裏吧,我們下次見!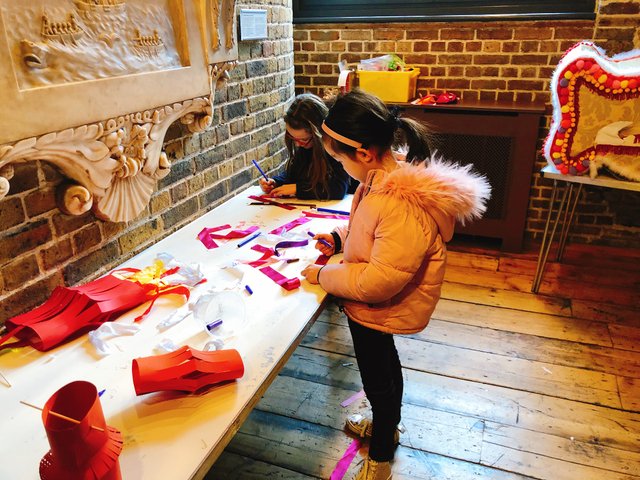 Camera used 攝影設備: iPhone 📱
City城市: London倫敦 💂🏻‍♂️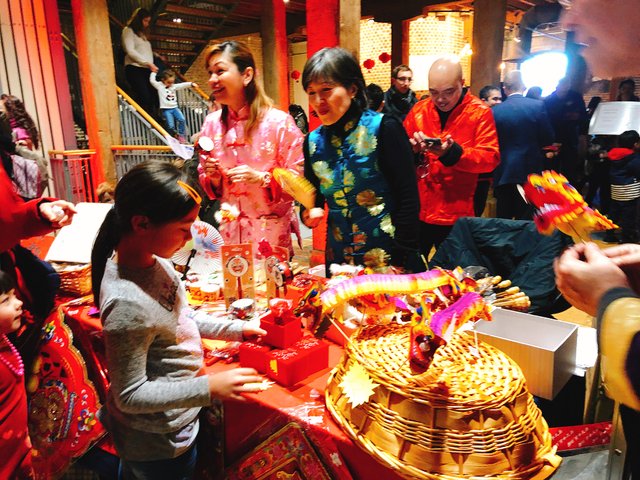 Please follow me @susanlo! Thanks a lot for your support! ❤️