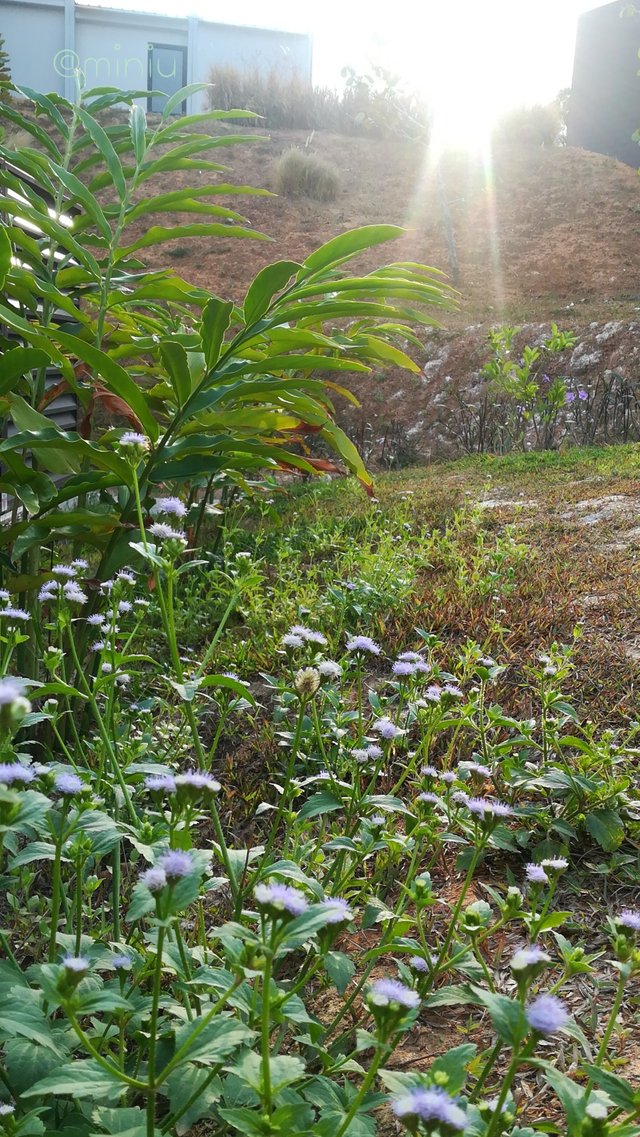 淡紫色,一直都是我喜欢的颜色。
Light purple, it is my all time favorite color.
蒲公英,它的花语 - 停留不了的爱。
这样的解释,肯定是因为它的轻盈,随风飘扬,所以,给人感觉自由自在😂。
Dandelion, in the flower context - unstoppable love.
This explanation must be because it is light, carried by the wind, making an impression of FREEDOM.
可是,千万不要以为它很花心。
它只是不轻易停留,一直在寻找那更生动的爱。
But, It does not mean that it is a "playboy".
it simply means that it is hard for Dandelion to fall in love as it is always looking for the True Love.
而紫色的蒲公英,花语是孤独的爱。
但是,在阳光的衬托下,
也不显得那么孤寂了 ☺️。
The meaning of Purple Dandelion is lonely love.
Yet, under the sun, it looks so much stunning.
后来的后来,我不确定这是大蓟还是蒲公英了🙈。
只要是浅紫色,是什么花,已不再重要 💜
In fact, I am not so sure about the flower type - whether it is Daji (Japanese Thistle Herbs) or Dandelion. Anyway, it is light Purple, whatsoever, hehe.