A Persevering Special Needs Fighter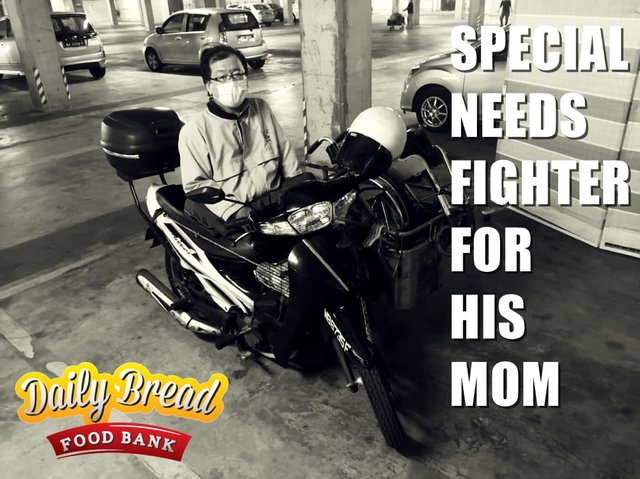 It is truly both heart wrenching but admirable when we listen to stories. We were contacted by this OKU, who has been collecting and selling corrugated items now is unable to earn for his lifelihood due to MCO, called to seek for help when he ran out of options to sustain both himself and his aged mother.
These are the people who are the most vulnerable when crisis happens, and let us remember them, provide them a helping hand; while giving thanks when some of us who are still fortunate enough to have an income.
We truly are grateful for those who stepped in to support our cause through monetary aid.
If you would like to find ways to support us going to help these people, please contact Angie Ng at +60192834066 for further details.
@gtpjfoodbank will source ways to work with @pwdfarmability and @omnivori to see if we can get a RM150 worth terrarium to help this man to both survive and thrive healthily during this hard times still. Let's hope they still have stock!
Regards
Daily Bread Food Bank Media Team
#kitajagakita #mco #Malaysia #helpneeded
来自于 [WhereIn Android] (http://www.wherein.io)