THE DIARY GAMES 09 Oct 2020: Grocery Shopping at Supermarket 购买日常用品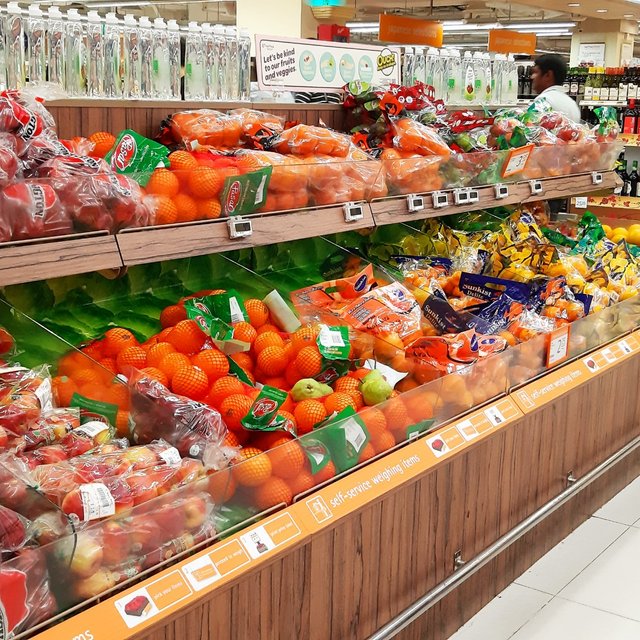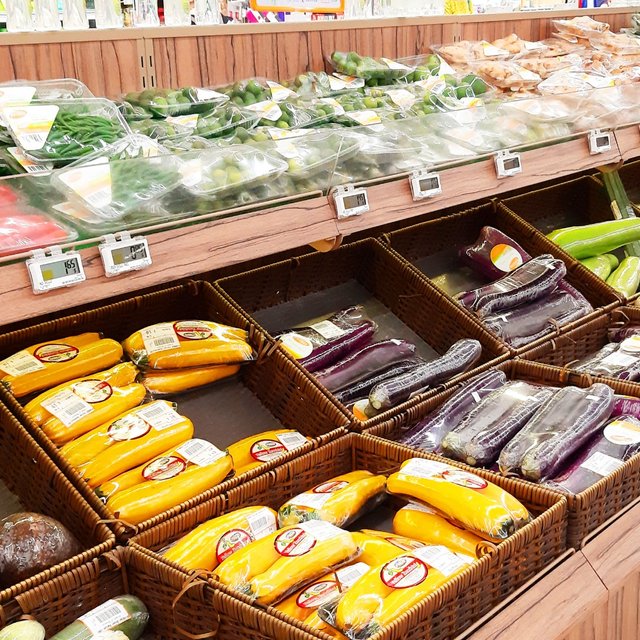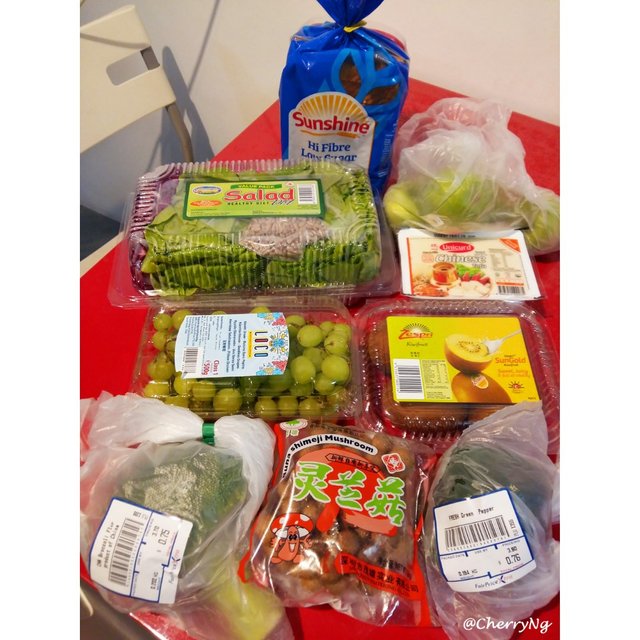 Today is my rest day. After tired working in weekdays, I think to take full rest at home for this weekend.
This morning I woke up about 8am. After bath and washing, I took out a vegan pizza which's given from my neighbour yesterday and heated up by oven for my breakfast.
After simple breakfast, I went out to nearby supermarket to top up the stocks for my fridge. Luckily this morning the supermarket was not crowded, so I was quite comfortable to shop there. I bought some vegetables such as broccoli, green pepper, mushrooms, salad, and fruits such as green apples, kiwi and grapes, other items like tofu and breads.
After shopping, I went back home to rest and prepare lunch for my family. I cooked mushroom dried noodles with miso tofu soup. After lunch, I cleaned up my kitchen and had my lovely ice-cream while watching TV with my family.
Dinner time, I was lazy to walk out and called food delivery for my family. I selected a vegetarian restaurant near my place, so can shorten the travel time for delivery man to reach my house. We ordered a fried olive rice, a fried mee hun, a vegetable soup, spring rolls and a fried eggs. It took about 40mins to deliver all the food.
We enjoyed our dinner. After eating, I walked out with my family to nearest park. We was strolling in park about one hour before walked back.
The park has a beautiful waterlily pond and a fish pond which's has big numbers of fishes inside the pond. We like to feed the fishes with some bread. They came to us when I threw bread into water. It was fun to feed the fishes in this fish pond.
Happy Friday to everybody! Have nice weekend ahead!
今天是我休息日。忙碌了一整个星期,今天我得要好好休息。
早上8点我起身。梳洗后,我就取出昨天邻居给我们的素食比萨,然后放入烤箱加热作为早餐。吃了早餐,我到了附近的超市购物。很幸运今天早上超市不很多人,我可以轻松购物。我买了一些,西兰花,青椒,蘑菇,萨拉,还有水果,如青苹果,葡萄,奇异果,以及其他如面包和豆腐等等。
Thank you @steemitblog holding up the diary game challenge and @steemcurator01, @steemcurator02, @steemcurator08 giving generous upvote in promoting the steem community. LOVE AND THANK YOU SO MUCH!❤
[WhereIn Android] (http://www.wherein.io)